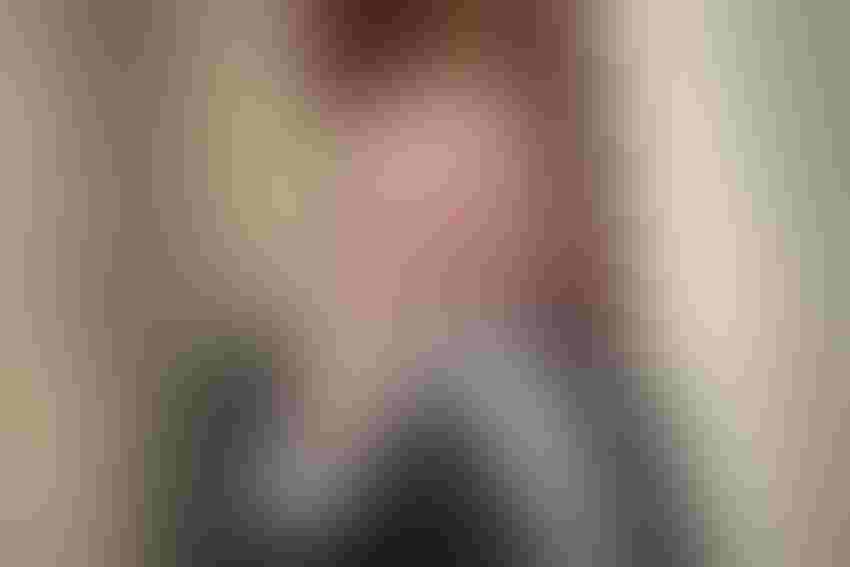 Sonny Perdue has been confirmed to lead the Agriculture Department.
(Photo by Drew Angerer/Getty Images)
Agricultural commodity groups are expressing deep-rooted support for new Secretary of Agriculture Sonny Perdue, confirmed by the U.S. Senate Monday as the nation's 31st Secretary of Agriculture.
Perdue was approved with wide bi-partisan support with a vote tally of 87-11. He is expected to be sworn in today.
"We congratulate Secretary Perdue, and we know that he will hit the ground running, as he has a deep understanding of the challenges and opportunities facing agriculture and the cotton industry in particular," said Plains Cotton Growers, Inc., President Johnie Reed, a cotton producer from Kress, Texas. "Secretary Perdue is a strong and effective leader and advocate, and will serve agriculture well. 
"We eagerly anticipate the opportunity to work with him and his team at the USDA to help ensure that our growers have the stability they need to continue producing the quality cotton fiber and oilseed that the world has come to expect."
Texas Farm Bureau, the state's largest farm organization, said the confirmation was long overdue. "The nation has gone too long without a leader at the U.S. Department of Agriculture (USDA)," Texas Farm Bureau (TFB) President Russell Boening said. "We're pleased the Senate today officially confirmed Sonny Perdue.
Related:What history can teach us about today's farm recession
"With farm bill, budget and trade talks underway, Secretary Perdue will provide a voice for America's farmers and ranchers. We support the secretary and look forward to working with him on issues important to Texas and American agriculture," Boening said
House Agriculture Committee Chairman K. Michael Conaway, R-Texas, said Perdue will serve U.S. agriculture well and "will work to ensure that agriculture is a top priority in the new Administration. It is good to have someone at the table fighting on behalf of rural America, and I look forward to working with Secretary Perdue as we develop a strong farm bill that improves the lives of America's farmers and ranchers."
Conaway said a strong farm program is essential "as rural America struggles against the largest 4-year percentage decline in net farm income since the start of the Great Depression."
National Cotton Council Chairman Ronnie Lee, a Georgia producer, voiced praise for Perdue who previously served as Georgia governor. "Sonny Perdue is highly qualified to lead USDA and he can help ensure a strong and viable agricultural and rural economy," Lee said. "His strong production and agribusiness background makes him keenly aware of U.S. agriculture's critical importance in: 1) feeding and clothing this country and the world, 2) powering this nation's economy and 3) contributing to rural America's well-being.
UNDERSTANDS COTTON INDUSTRY
"The U.S. cotton industry also believes that someone from this country's second largest cotton-producing state well recognizes what is necessary to stabilize the U.S. cotton industry," said Lee, who farms near Bronwood, Ga. "We are excited and stand ready to partner with Secretary Perdue with a goal of getting programs and policies in place that will ensure our industry continues to contribute to the American economy."
Other ag groups also weighed in.
"The American Feed Industry Association applauds the Senate's decision today to confirm Sonny Perdue as Secretary of Agriculture," said Joel G. Newman, President and CEO. "We expect Secretary Perdue's government and agriculture experience to align with the industry's initiatives, and plan to provide our industry's input and support on various issues, including trade and the impending farm bill."
"As governor, he oversaw the economy of one of the top agricultural states in this nation," said National Association of Conservation Districts President Brent Van Dyke. "He has a proven track record for effective governing and a reputation as a dedicated public servant. NACD appreciated his endorsement of voluntary conservation in this nomination hearing and look forward to working with him, now and throughout his tenure, to advance the adoption of voluntary conservation on working lands across this country."
Former Georgia Governor Perdue is the third agriculture secretary in the history of USDA to live and work on a farm as an adult, Van Dyke added.
The National Corn Growers Association released this statement: "The National Corn Growers Association congratulates Secretary Perdue on his confirmation. USDA has been without a Secretary for too long, but we are confident that Secretary Perdue will bring strong leadership to the Department. There are still more than 200 political appointments at USDA yet to be made. We strongly urge the Administration to move quickly in filling these positions."
TRADE POLICY IMPORTANT
"We are ready to partner with Secretary Perdue and the rest of the Administration to build a better farm economy," said Jim Mulhern, President and CEO, National Milk Producers Federation (NMPF). "That begins with strong trade policy and continued investment in renewable fuels. It also means protecting risk management programs during a weak economy, and beginning preparations for the next farm bill. There is much work to do, and we are eager to begin."
National Association of Wheat Growers (NAWG) President David Schemm said Perdue's farm experience would be a boon to agriculture.
 "His experience as a farmer and a governor of an agriculture state make him an ideal candidate to run the country's leading authority on food, agriculture, natural resources, rural development, and nutrition policy," Schemm said.
 "Governor Perdue's confirmation comes at a critical time as negotiations for the 2018 farm bill reauthorization are underway, and as the White House drafts a new trade agenda. He recognizes the essential roles that immigration, trade, and regulation play in a farmer's ability to run his business, all of which will shape the debate as Congress works to pass the farm bill and appropriations bills. As farmers face challenging economic times, we have confidence that Governor Perdue will bring the agriculture industry back on track.
 "We applaud Chairman Roberts and Ranking Member Stabenow for their bi-partisan leadership and cooperation throughout the confirmation process. We look forward to working with Governor Perdue and the new administration on maintaining and forming policies that improve the livelihoods of wheat producers across the country."
About the Author(s) Senior Content Director, Farm Press/Farm Progress
Ron Smith has spent more than 40 years covering Sunbelt agriculture. Ron began his career in agricultural journalism as an Experiment Station and Extension editor at Clemson University, where he earned a Masters Degree in English in 1975. He served as associate editor for Southeast Farm Press from 1978 through 1989. In 1990, Smith helped launch Southern Turf Management Magazine and served as editor. He also helped launch two other regional Turf and Landscape publications and launched and edited Florida Grove and Vegetable Management for the Farm Press Group. Within two years of launch, the turf magazines were well-respected, award-winning publications. Ron has received numerous awards for writing and photography in both agriculture and landscape journalism. He is past president of The Turf and Ornamental Communicators Association and was chosen as the first media representative to the University of Georgia College of Agriculture Advisory Board. He was named Communicator of the Year for the Metropolitan Atlanta Agricultural Communicators Association. More recently, he was awarded the Norman Borlaug Lifetime Achievement Award by the Texas Plant Protection Association. Smith also worked in public relations, specializing in media relations for agricultural companies. Ron lives with his wife Pat in Johnson City, Tenn. They have two grown children, Stacey and Nick, and three grandsons, Aaron, Hunter and Walker.
Subscribe to receive top agriculture news
Be informed daily with these free e-newsletters
You May Also Like
---