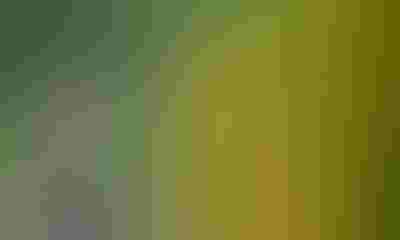 Many years ago, in the early days of the Indiana FFA Center, it was tradition for ag teachers to plan workdays at the center. Sometimes it was during camps when they brought their students and then volunteered to help. At other times it was for special days designated as workdays. Through the years, teachers have played a key role in helping do both maintenance and construction tasks when there wasn't enough money to hire someone to do them.
Joe Park, a retired ag teacher himself and current Indiana FFA Center director, recently revived the tradition with a twist. He invited retired ag teachers to come for a workday.

TEACHER TURNED DIRECTOR: Joe Park is now director of the Indiana FFA Center. He's also one of the retired ag teachers pictured in the FFA center workday photo.
"For many years the Indiana Vocational Agriculture Teachers Association, now IAAE, met at the center during fall teachers conferences to conduct work projects that were needed for the center," Park says. "Although the purpose was to accomplish many tasks for the center, it was always a day of fun, laughter, listening to stories and renewing friendships. This event held true to the traditions of the past."
Tradition revived
"Retired teachers who attended the first annual Retired Teachers Workshop came from Vanderburgh to Benton counties and everywhere in between," Park says. "The group built benches for the newly remodeled shower houses and installed new shelving in the storage barn. They accomplished all of the projects given to them by noon."
A famous "Joe Park smoked pork chop" lunch accompanied updates on the center and a chance to revive many old friendships. "At the end of the day, all 11 agreed it should be held again, so I guess they enjoyed it," Park says. "Everyone went home feeling good about doing something worthwhile for an organization they love."
Identify these ag teachers and earn a chance to win!
How many of the 11 retired ag teachers in the photo below can you identify? Use these clues to identify as many as you can. Send your guesses to: [email protected]. Include your name, full address and phone number. An entry will be pulled from those with the most number of teachers correct. The winner will receive a $25 gift certificate.
Here is a clue for each teacher (from left to right).
1. This former teacher also taught ag education classes at Purdue University and is a former columnist for Indiana Prairie Farmer.
2. Some current farmers in both Whitley and Kosciusko counties likely took classes under this man.
3. This man helped develop Benton Central FFA into one of the top chapters in Indiana.
4. Once very active as an Indiana Young Farmers chapter advisor as well, this former teacher hails from southwest Indiana.
5. The king of FFA fruit sales for years, this man hails from Decatur County.
6. This man makes a mean barbecue and is often spotted in Greene County.
7. A longtime ag teacher in Greene County, this man just retired this year.
8. This 90-year-old youngster taught for nearly four decades between two programs in Johnson County.
9. Retired for many years, this former teacher still has a great love for FFA.
10. This man taught for more than 40 years at one school, and now hangs out at the FFA center,
11. Soil judging and collecting insects are this former teacher's passions. He taught for nearly 40 years at two schools in north-central Indiana.
Good luck! The answers will be revealed in a future article once everyone has a chance to identify these teachers. Remember to enter for a chance to win!
ICONS OF INDIANA AG EDUCATION: Roughly 400 years of ag teaching experience are represented in this picture. Identify the teachers and enter to win a $25 gift certificate.
Subscribe to receive top agriculture news
Be informed daily with these free e-newsletters
You May Also Like
---