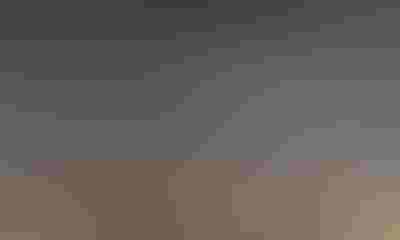 As the ranchers of Barber and Comanche counties begin the long and grueling process of cleaning up after the worst wildfire in Kansas history, Kansas Farm Service Agency executive director, Adrian Polansky, has a word of advice: Take pictures of everything, especially of dead livestock.
"Gruesome as that sounds, it can really help expedite the process. We believe we will have an indemnity program for livestock losses, and pictures of the physical evidence will make it quicker and easier to get those producers some help," he said.
He said that ranchers can also use herd breeding and calving records to apply for indemnity.
"But that process is a little more drawn out," he said.

DOWNED FENCES; Hundreds of miles of fences have been destroyed in the wildfire that has ravaged Barber and Comanche counties. FSA says ranchers can sign up for matching funds to replace fencing, with up to 75% of the cost covered.
Polansky will be touring the burn region to assess damage today (Tuesday, March 29) and by mid to late week next week, FSA will be holding producer meetings at several locations in the region to help make ranchers away of the help the agency's programs can offer.
He said help will definitely be available from FSA for rebuilding fences and he will immediately be opening a 60-day sign-up period for ranchers who want to apply for those funds, which will pay for up to 75% of the cost or replacing fences destroyed in the fire.
Polansky said that in the aftermath of some grass fires, the statutory requirement that FSA emergency funds be available only to areas of "natural disaster" can create a block if the fire was the result of negligence.
"In the case of this fire, whatever was the cause down in Oklahoma, there is no doubt that the dry conditions and the high winds were responsible for the spread of the fire and we consider that to absolutely qualify as a natural disaster," he said.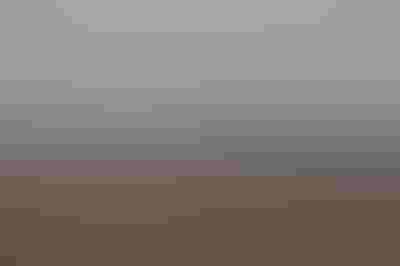 UTILITY WORK: Burned utility poles across the fire region have cut power to hundreds of homes and ranches. In some cases poles were charred and will need to be replaced; in others, like this one, the pole was destroyed.
Polansky said the evidence of the tremendous heat of this fire is daunting. Grass was burned completely, leaving behind only blackened earth with very little debris. Fence posts burned so completely that lines of charred barbed wire lie on the ground with no sign of posts -- all of which were burned to ashes in the wind.
Light rain on Saturday and about three inches of snow on Easter morning helped firefighters make progress against the blaze and reduced winds allowed the National Guard to use helicopters in the fight.
By Monday night, the fire had been mostly contained after it burned more than 360,000 acres of grassland, killed scores of cattle, destroyed homes, fences, cattle pens, corrals, outbuildings and farming and ranching equipment.
Weary firefighters caught a break but remained on high alert as the weather forecast called for a return of strong, gusty winds with a slight chance of precipitation on Tuesday and Wednesday.
LOADING POSTS: Rancher Ted Alexander, left, loads hedge poles for pasture gates on a flatbed truck. Alexander said the 50 poles he bought for immediate need are a drop in the bucket to the miles and miles of fence that will have to be replaced. For permanent fencing, he said, he will use steel posts rather than hedge after his wood posts burned to ash in the fire.
As ranchers begin trying to locate livestock, assess injuries, find usable pastures and get them fenced, help has been pouring in from across the state and the region.
The Kansas Livestock Association called on Thursday -- the third day of the fire -- for donations of hay to help ranchers feed the cattle who survived the fire. By Saturday, so much hay had poured into the region that KLA revised its call for help, asking instead for donations to help ranchers replace the hundreds of miles of destroyed fences, pens and corrals.
Kansas Farm Bureau also started a fund drive to help with the recovery and is organizing volunteer labor to help ranchers rebuild.
Subscribe to receive top agriculture news
Be informed daily with these free e-newsletters
You May Also Like
---