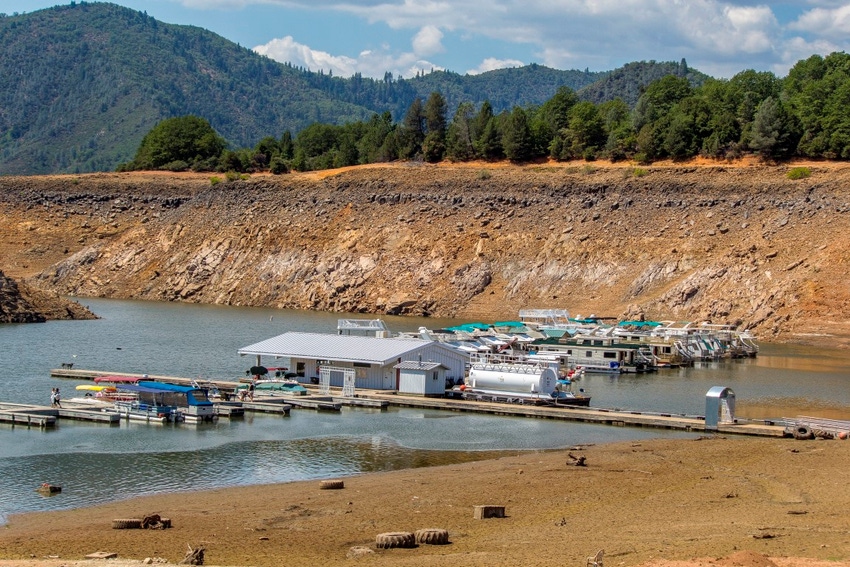 Shopping in Orchard Supply Hardware recently, I could only shake my head when I spotted a new display. Where the store prominently features seasonal specials, there was a line of barrels…not planter barrels, but water barrels for collecting rainwater and runoff from rooftops.
Checked my calendar to reassure myself it was not 1886. It's 2016. Californians collected water in barrels 130 years ago.
I don't fault OSH. It's just following the political lead set by California's government. Politicians and bureaucrats have convinced Californians that rain barrels are a solution to California's water crisis. To quote one of my favorite lines from the movie Top Gun -  "God help us!"
California's surface water collection-delivery system was built decades ago to sustain a state of 20 million people. The population is now close to 40 million and pitifully few new water resources have been developed in more than 40 years. In the meantime, we have overdrafted groundwater by 60 million acre feet.
It is ludicrous to think that water barrels and similar thinking like planting rubber grass will solve California's water crisis. What will be next step in that form of governing? Limiting showers to only once a week for 5 minutes; flushing toilets once a day; or destroying the most productive agriculture in the world?
The solutions include:
1 - Irrigate every golf course, park, road rights-of-way, and non-food agricultural crops with safe, tertiary treated recycled water.
2 - Build now the two reservoirs on the drawing board (Sites and Temperance Flat) plus the tunnels to more efficiently move water through the Delta. I did not say destroy the Delta.
3 - Fund mandatory water banks-groundwater recharge projects for every agency which supplies water. Many irrigations districts are now doing this. Groundwater banking areas were long ago identified. This is an ideal year lost to bank excessive rain and snow melt.
California was made great by pioneering minds which recognized that California's unique Mediterranean climate would allow farmers to feed the world with supplemental water. They also recognized that urban California could be the envious for its beauty with supplemental water.
Today's political leaders are third-world-water-barrel-minded. A friend once characterized "California as the sixth largest economy in the world governed by third world minds." This rings more true every day.
Subscribe to receive top agriculture news
Be informed daily with these free e-newsletters
You May Also Like
---