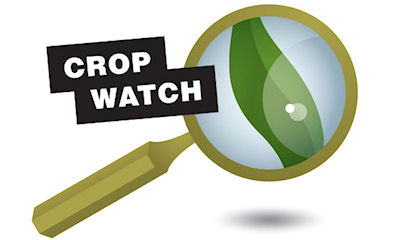 Overall plant spacing has improved significantly over the past two decades. Better equipment and an awareness that poor spacing can hurt yield have helped focus attention on pre-season maintenance, and attention to factors which may affect stands.
However, spacing in every field still isn't perfect, notes Dave Nanda, a crops consultant with Seed Consultants, Inc. He visits many fields each spring, and he pays attention to what he sees. He still find differences in how well plants are spaced.
Crop Watch 2/15: 7 things you need to know about gray leaf spot in corn
Here are five tips which may help you avoid spacing issues this year, no matter the brand or age of your planter.


Even modern planters need tender loving care for proper setup.
1. Pull the planter out of the shed and into the shop now.
It may be nearly two months to planting time, but this is the perfect time to go over your planter. If you have invested in a large shop with doors wide enough to get equipment in and space to unfold wide planters, take advantage of it and check out your planter now.
2. Start with seed metering equipment
If you only have limited time and dollars for planter maintenance and repair, start with the metering devices. Remove each unit and run them on a test stand if possible. The stand will tell you whether the unit is dropping accurately or not. Look for broken parts or worn parts that might become an issue this spring.
3. Calibrate planting units with seed you will plant
Ideally take seed from each hybrid, and even each lot of each hybrid, and run it through your planter units on a metering stand. This can be especially important for vacuum planters. Different sizes and shape of seed can affect how well the planter operates.


GET IT READY NOW: Take time to prepare your planter for spring before the season arrives.
Crop Watch 2/9: Consider two hybrids, variable seeding rates instead of three to four hybrids per pass
4. Check row units, including disk openers, for wear.
If openers are worn they may no longer form the same pattern and deliver the seed properly as when they were new. For example, John Deere openers are designed to form a v-shaped groove. If worn openers are no longer forming that groove, spacing and depth placement could be affected.
5. Pay attention to seed monitor once in the field planting this spring
Many of you have seed monitors that display seed singulation, which refers to how accurately seeds are being spaced within the row. If singulation isn't at least 99%, it may pay to figure out why the planter isn't dropping more accurately.
Subscribe to receive top agriculture news
Be informed daily with these free e-newsletters
You May Also Like
---