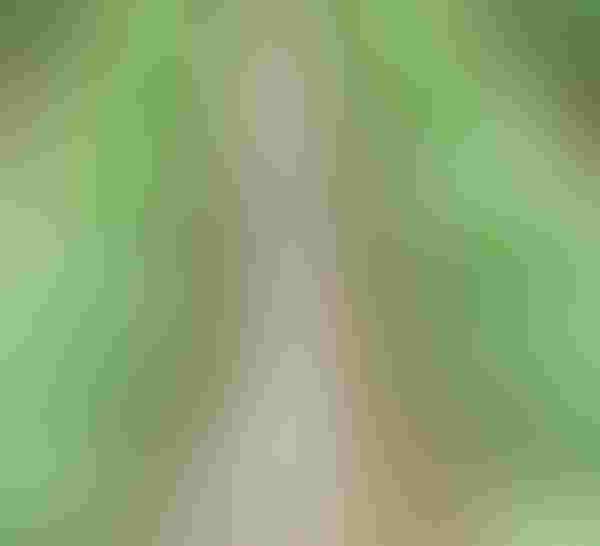 EDITOR'S NOTE: In this two part series, the underlying cause of Mexico's failure to deliver water according to the terms of a bi-national water treaty with the United States is examined. Recent reports from deep within the State of Chihuahua in Northern Mexico may shed some light on the issue of why South Texas suffers from severe water shortages, partially caused by extended dry conditions, but also as a result of what Texas officials term overdue water deliveries they claim are being withheld by the Mexican government.
As deep South Texas continues to struggle with a severe water crisis, many local leaders of government and industry in the agriculture-rich Rio Grande Valley are wondering why Mexico does not live up to terms of a 1944 bi-national water treaty with the United States and deliver water they believe is long overdue.
They argue the economic disaster to South Texas farms, ranches and even communities will be real if overdue water obligations are not soon met, and they are asking why Mexico is turning its back on the problem instead of acting like good neighbors.
They are also quick to point out reports of at least one northern Mexico reservoir full to capacity and even overflowing, representing a loss of a precious resource when every drop of water counts.
As some Valley leaders have suggested, the lack of action on the part of Mexico not only seems inappropriate but also verges on what some farmers and ranchers are calling "criminal."
But while it is easy to blame Mexican officials for hoarding water in fear of needing the extra resource for farms and ranches south of the border during dry times, a closer look at Mexico's little publicized internal problems across the northern region may provide a clue as to why they have been stalling on water deliveries to Texas.
Deep in the heart of northern Mexico's arid Chihuahua State, a water war may well be brewing, one so serious that shots have already been fired and proverbial war drums continue to beat louder with each passing day.
According to recent reports, in some cases Mexican federal police have been stationed at water well sites to provide protection and/or to monitor operations, and a growing contingent of local and independent Mexican farmers and ranchers have united and are threatening to take law into their own hands if the government continues to turn its back on what they term an escalating land management crisis in Chihuahua.
At issue are a rapidly falling water table and a shrinking aquifer level deep beneath the desert floor. Over the last few years the region's ejidos (small farm and ranch operators on government granted land) have complained to Conagua officials (federal water leaders) that white-skinned banditos de agua, or water bandits, have caused as many 400,000 head of cattle to perish in the desert from a lack of water over a two year period, primarily the result of deeply-drilled illegal wells they say have caused their own wells to dry up.
If you are enjoying reading this article, please check out
Southwest Farm Press Daily
and receive the latest news right to your inbox.
In addition, other Mexican land owners across the region have expressed concern over the issue of falling groundwater levels, saying they have been forced to sell their farms and ranches because of a growing number of these illegal wells being drilled in the arid Chihuahua desert.
A drive from the state's capital city of Chihuahua north to Juarez (across the border from El Paso) and west from the capital city to Cuauhtemoc, once barren stretches of road through a desert landscape, have now been transformed into a rich, green region reminiscent of the fertile fields of the U.S. Midwest in both productivity and crop diversity.
Of concern to South Texas water officials and stakeholders, the region represents a large portion of the watershed of the Rio Conchos, the river that eventually flows into and serves as Mexico largest contribution to the recharge of the Rio Grande River. For this reason, the bi-national water treaty of 1944 between Mexico and the United States was adopted, a document that requires Mexico to deliver 1.75 million acre-feet of water to Texas every five years.
This water delivery, or the lack of delivery on schedule, is at the center of the current water controversy brewing in South Texas. Farmers and ranchers in the Rio Grande Valley are accusing Mexican officials of withholding the delivery of nearly a half-million acre-feet of this water, which they argue is overdue.
Mennonite farmers expanding farm operations across the region
At the center of the controversy are non-Hispanic farmers—white-skinned Menones as they are often called in Mexico, or Mennonites, who are actually Mexican citizens as well, having transplanted to the region many years before. This stoic group farms the northern regions under a protected agreement with the Mexican federal government that dates back to 1921, when a large contingent of the sect fled their Canadian farms in protest of laws there that required them to send their children to government schools and to serve in the Canadian military, both of which are requirements prohibited by their fundamental religious beliefs.
Mennonites, who trace their origins to the late 16th century during the early Christian reformation in Europe, claim they are Anabaptists who have been searching for a home to call their own in what many of them refer to as "an escape from Babylon," an effort to flee from modernization and progress to pursue a more simple life. These fundamentalists have long refused to marry outside their ethnic community and do not interact socially with non-Mennonites.
While many are fluent in Spanish, communications among their sect is limited to a Low German dialect. Reflecting this tie to the Old World is evident in their attire of traditional black and white clothes that appear to belong to a previous age. In addition to their clothes, also absent of any color are their personal belongings, their farm houses, schools, barns and warehouses, all in various shades of black and white.
Upon arriving in Chihuahua in the early 1920s, the Mennonites struck an agreement with Mexican President Alvaro Obregón. In exchange for settling Mexico's least populated state, the Mexican government granted the settlers a Privilegium, an agreement between the settlers and federal authorities that protected their right to farm in perpetuity, utilizing whatever natural resources were available in the region. That agreement has been honored by Mexican officials to present times.
What has transpired through the decades is a Mennonite population expansion that now numbers near 85,000 members strong by many estimates. As a result, the group has also had to expand aggressively by purchasing more arid rangeland across the region through the years to accommodate their growth. While families in the sect have been encouraged to have as many children as possible to facilitate communal growth, they have, in recent years, been forced to contract with mostly Canadian water well companies to dig deep into the desert floor, reportedly to depths of 1,200 feet in an effort to reach water in the subterranean aquifer below.
Tomorrow:
Read Part II of the series
Subscribe to receive top agriculture news
Be informed daily with these free e-newsletters
You May Also Like
---