Massive disaster bill passes House; states wait for additional relief funding
Massive disaster bill passes House; states wait for additional relief funding
If, and when, lawmakers agree on a final and latest disaster relief bill, it will represent the third such measure to provide assistance to states and communities ravaged by Hurricanes Harvey, Irma and Maria, and wildfires in 2017.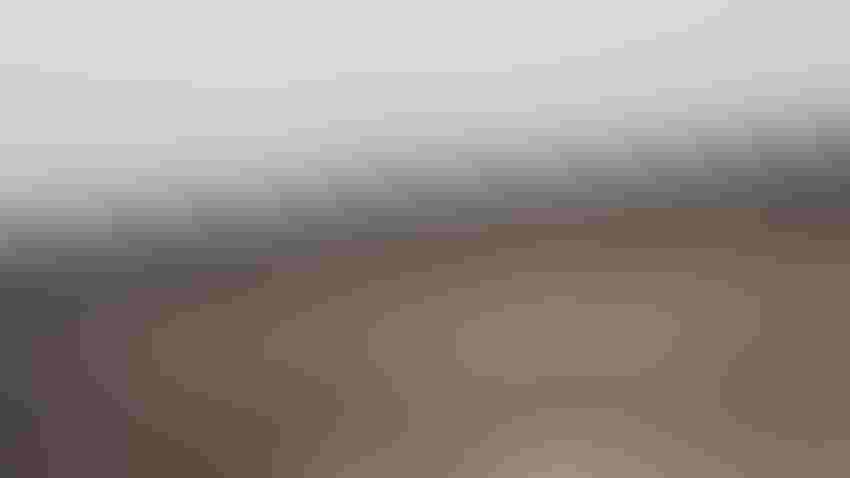 This barren field was a South Texas cotton field ready for harvest before Hurricane Harvey destroyed it.
Logan Hawkes
Beaming with confidence after the Tax Cuts and Jobs Act legislation passed through both the House and Senate, and becoming law with the  President's signature, work on a massive disaster relief bill hit a major snag late in the week, dashing hopes for state leaders and farmers who have been asking for additional extra help recovering from major hurricanes and wildfires this year.
The proposed $81 billion House disaster package (H.R. 4667) managed to pass 261-169 Thursday in spite of a number of objections from both Republicans and Democrats. But the Senate will not take up the bill until after the holiday break.
Most Democrats opposing passage of the disaster package said the funding level was less than needed to provide a wide spectrum of relief to all those affected by storms and wildfires. But some lawmakers were pleased that the House package nearly doubled what President Trump had originally requested.
A few Democrats  who voted in favor of the package and a few who opposed it complained that more was needed to provide additional aid to hurricane ravaged Puerto Rico, which is still struggling to return basic services to island residents, and for repairing infrastructure to pre-storm levels.
No Offsets
On the Republican side, those who opposed passage of the disaster relief package objected to spending measures that would add to the national debt. Many conservatives slammed the package because it wasn't offset by spending cuts.
Related:Tax reform praised by ag interests, some concerns remain
Sen. John Cornyn (R-Texas) said the Senate would not be able to discuss and vote on its version of a relief bill until after the New Year break, the earliest time offered to take up the issue where additional changes are likely.
If, and when, lawmakers agree on a final and latest disaster relief bill, it will represent the third such measure to provide assistance to states and communities ravaged by Hurricanes Harvey, Irma and Maria, and wildfires in 2017.
Farmers who suffered extensive crop and livestock losses from storms and fires in 2017 hope to benefit from this third round of disaster aid. In Texas, many livestock producers continue struggling with rebuilding fences, barns and herds that were diminished by Harvey's strong winds and heavy floodwaters. In addition, cotton producers suffered heavy crop losses across the Texas Coastal Bend and Southeast Texas when Harvey made landfall near Rockport in late August.
Texas Governor Greg Abbott had asked the White House and lawmakers for an additional $60 billion in aid to help Texas' recovery efforts and criticized the White House after President Trump initially asked for $44 billion in this third round of disaster relief.
In a statement late Thursday, Abbott said the House package is a welcome step in the right direction, but said "more needs to be done" to help the state address critical needs Texans face from the largest natural disaster in the state's history.
Abbott is not the only Texan calling for greater support.  
Texas Relief
"We're very concerned. When you talk about a geographical area, the number of people with financial impact, Texas was the hardest hit," Friendswood Rep. Randy Weber (R-Texas) told the Dallas Morning News following Thursday's House vote.
Friendswood is near Houston, an area that suffered over 50 inches of rain in the days following Harvey's landfall.
Meanwhile, a delegation of Florida citrus growers traveled to Washington last week to encourage lawmakers and USDA officials of the importance of disaster assistance, which they said is critical. The Florida citrus industry was hard hit by Hurricane Irma. Florida agricultural officials estimated the 2017 orange crop was reduced by about 27 percent and nearly 40 percent of the state's grapefruit crop was lost to Irma.
Florida, which accounted for 49 percent of total U.S. citrus production in the past season, has been struggling for a decade against citrus greening, an incurable bacterial disease. Prior to the arrival of the citrus disease, the state's lucrative citrus industry shipped a high of 244 million boxes of fruit in the 1997-1998 season.
"My family had just spent $2,300 an acre to grow this crop of grapefruit that was about three weeks away from being ripe, and that hurricane threw 90 percent of it on the ground. Now, there's no cash flow coming back," Ellis Hunt, a third-generation citrus grower and chairman of the Florida Citrus Commission told Politico last week.
On the brighter side of the House disaster package is a provision that would make cotton growers eligible for a commodity support program, or Price Loss Coverage, in the farm bill. Dairy farmers would also benefit by the lifting of the $20 million cap on livestock insurance programs. But there is no guarantee the Senate version of a disaster relief package will pass through those provisions.
The Senate is set to return from the holiday break on Jan.3, but the House has scheduled their return for Jan. 8.
Subscribe to receive top agriculture news
Be informed daily with these free e-newsletters
You May Also Like
---