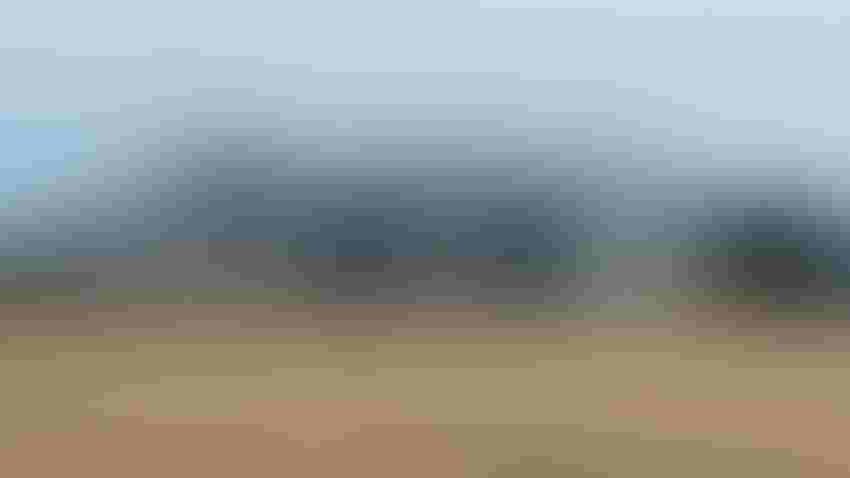 MAC EXPANDING: Michigan Agricultural Commodities is now leasing Kalmbach Feeds' grain facility in Middleton, Mich.
Photo by MAC
Michigan Agricultural Commodities is now leasing Kalmbach Feeds' grain facility in Middleton on Garfield Road in Shiawassee County, expanding MAC's footprint to help serve central Michigan farmers.
"We are investing in some exciting new opportunities in Michigan, and as part of that investment, have made the decision that our Garfield [Road] grain customers will be even better served by leasing our current grain facility to MAC," the companies wrote in a letter.
"Kalmbach and MAC have been working together for many years, and we have the utmost respect for the way they run their business and take care of their customers."
MAC is one of Michigan's largest handlers of grain, with seven elevators and more than 44 million bushels of storage. Kalmbach Feeds is a Sandusky, Ohio-based animal nutrition company.
The companies will work together for the next several years.
"MAC is excited for this new opportunity and believes it will provide improved grain flow during harvest by offering quicker dump times and simpler deliveries across two locations," Robert Geers, MAC's vice president of merchandising, wrote in the letter.
MAC assumed all current delayed price contracts and new-crop corn contracts. If you have any delayed price contracts with Kalmbach, call Mackenzy Blair at MAC Middleton to price those contracts — Middleton office, 989-236-7263 or 800-344-7263; cell, 989-763-8718.
All new-crop corn contracts will also be assumed by MAC and need to be delivered to MAC Middleton.
MAC said it will remain available to provide ongoing bids for all Kalmbach grain customers in MAC Middleton.
Register before Nov. 2 for hop growers meeting
Hop growers, industry representatives and researchers are invited to join for an information and educational day Nov. 9 on the Michigan State University campus in East Lansing. Attendees will get the chance to tour the Plant and Pest Diagnostics Lab and the Miles Pathology Lab — both critical workhorses for the industry.
Participants will also visit facilities at the Food Sensory Lab and the Fermented Beverages Analysis Lab. The day ends with a networking lunch and Hop Growers of Michigan meeting.  
This event is free but requires registration. Registration closes Nov. 2. Registrants will receive additional event details the week before the event.
Visit MSU Extension's Hops website and the MSU Hops News Facebook site for up-to-date information. 
Bartle joins Michigan Wheat Program board
Dwight Bartle is most interested in soil health and the ability to attain consistent high yields. He wanted to join the Michigan Wheat Program board to work with others to achieve a balance of production and profitability. He is one of three appointed to the nine-member MWP board. All are three-year appointments that expire May 31, 2026.
Bartle, a wheat grower from Brown City in Sanilac County (District 5), is a new appointment to the board. He and his wife, Nancy, participate in and have been winners at varying levels in past wheat yield contests and are participants in the Great Lakes Yield Enhancement Network.
Bartle prioritizes consistent high production levels on his farm where they grow wheat, corn, soybeans and sugarbeets and was formerly an award-winning dairy cattle producer. Dwight and Nancy raised two sons, Scott and Brian, on their Brown City farm.
Reappointed were Jeff Krohn of Owendale (District 7) and Carl Wagner III of Niles (District 2). Krohn is the owner of Northern Thumb Crop Consulting and manages his own family farm, Krohn Acres, which produces wheat, corn, soybeans, dry beans, sugarbeets and alfalfa.
Wagner is a member of Wagner Family Farms; a retail agronomist for Co-Alliance LLP; and the owner and operator of C3 Seeds of Niles. Wagner holds a bachelor's degree in crop and soil agronomic sciences from Michigan State University.
At the board's Aug. 29-30 research meeting, it also elected officers for the 2023-24 business year. Returning as chairman is Jeff Krohn of Owendale; as vice chairman Brent Wagner of Grawn; Lyn Uphaus of Manchester as secretary; and Tony Bohac of Owosso as treasurer.
Gowan named VP of agriculture at Michigan Sugar
With 40 years of experience in the sugarbeet industry, including the role of director of agriculture for American Crystal Sugar Co., Dan Gowan is joining the team at Michigan Sugar Co. as vice president of agriculture.
A native of North Dakota, Gowan earned his associate degree in mechanical and farm management in 1977 from Northwest Community College in East Grand Forks, Minn.
Four years later, in 1981, he planted his career with American Crystal, working for 10 years as an agriculturist in two of the company's North Dakota growing districts, where he had direct contact with growers, providing them with best agricultural practices to maximize their yields and profits.
From 1991 to 1998, he served as agricultural superintendent for American Crystal in Drayton, N.D. In this role, among other duties, he oversaw the maintenance and repair side of the company's agriculture department, managed assigned sugarbeet piling stations during harvest, and was responsible for monitoring storage conditions at piling sites.
Gowan was named ag operations manager for American Crystal in 1998. In that capacity, he oversaw the company's sugarbeet harvest in the Minnesota growing districts of Crookston and East Grand Forks; directed the maintenance of all harvest and beet storage equipment at those district's piling grounds; and was responsible for a harvest labor contract that involved 1,250 positions.
From 2013 to 2021, Gowan served as director of agriculture for American Crystal. In this role, he was a member of the company's operating committee, managed five ag operations managers and the company's research manager, planned annual budgets for the ag department, oversaw budgets and placements for capital projects, and worked with the company's environmental group to manage piling grounds.
Subscribe to receive top agriculture news
Be informed daily with these free e-newsletters
You May Also Like
---