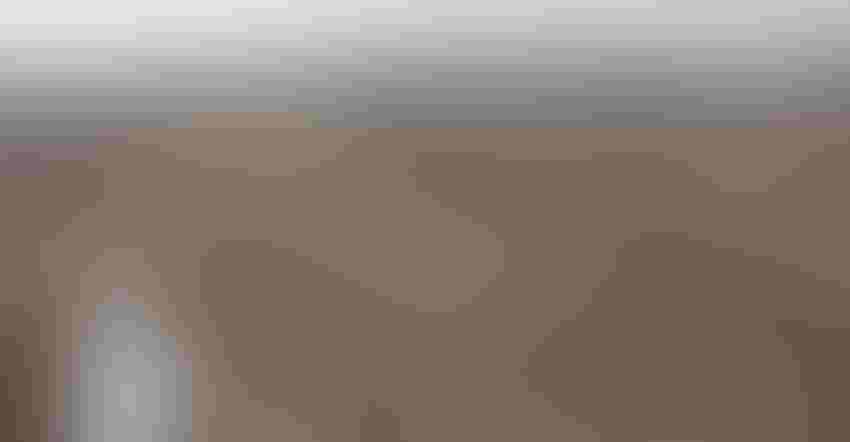 KEEP WATER FLOWING: This well-maintained ditch with a filter strip alongside allows water to flow and drain. A new law clarifies that county surveyors can continue maintenance on such existing legal drains.
If you're frustrated because your county surveyor isn't taking action to repair or reconstruct a regulated drain, know that he or she may have good reason for hesitating to make repairs. The Hamilton County surveyor was issued a fine by the Indiana Department of Environmental Management after beginning work on a legal drain in the county. IDEM contended the work occurred in a wetland under its jurisdiction.
Katrina Hall, director of public policy for Indiana Farm Bureau, explains that thanks to action by the 2020 Legislature, county surveyors should now be able to work on repairing and reconstructing existing legal drains without interference from IDEM.
"There were many bills this session which grew out of single incidents which brought a problem to light, and this was one of them," Hall says. "Many farmers and landowners may not be aware of this issue, because they assume the county surveyor is maintaining legal drains. However, it would have soon become a large issue if surveyors weren't comfortable doing repairs."
The number of legal drains varies greatly from county to county. In some parts of Indiana where natural soil drainage is poor, there are many miles of legal drains, also referred to as regulated drains. A regulated drain can be a large tile installed and maintained by the county surveyor, or it can be an open ditch or water course designated as a legal drain.
Once declared a legal drain, landowners with land draining into the watershed served by the drain are assessed a fee for that legal drain as part of their property tax bill. Records for money collected through taxes for each legal drain and later spent for maintenance or reconstruction are tracked by the county.
New drain law
The law passed in the 2020 legislative session, which began as Senate Enrolled Act 229, provides that a wetland permit from IDEM is not required for reconstruction or maintenance of a regulated drain. In this case, "regulated drain" and "legal drain" refer to the same thing.
Language in the law makes it clear that reconstruction or maintenance activities must be completed within the existing drainage easement. Legal drain easements are specified on deeds for properties that are affected once the legal drain is established.
"That made it clear that county surveyors and the people working for them could not go outside of existing drainage easement areas on a legal drain to do any type of work," Hall says. However, that didn't stop environmental groups from protesting the action once they realized this bill was headed to the governor for his signature.
Articles appeared in various places announcing that wetlands were being deregulated. The implication was that IDEM was being ignored and true wetlands were at risk.
That was never the intent, Hall emphasizes. "Those of us who supported the bill just wanted surveyors to do work on drains where farmers are already paying in for drainage without interference," she explains.
In the end, Gov. Eric Holcomb signed the bill, despite considerable pressure brought by various groups asking him to veto the measure. Once it becomes law, the measure makes it clear that drainage and maintenance on established legal drains can continue.    
About the Author(s)
Subscribe to receive top agriculture news
Be informed daily with these free e-newsletters
You May Also Like
---