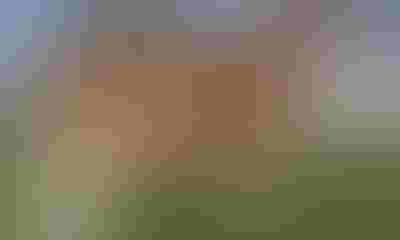 By Ethan Giebel
Krull Farms in Lake Mills is home to a milking herd of 45 cows along with approximately 100 heifers and dry cows. A manageable herd size, deep in quality is part of their philosophy. Cindy, and her late husband Brian Krull, are well known for producing Krull Broker Elegance, who was first scored as VG-88 and would go on to score an impressive EX-96. Through embryo transfer, Elegance produced more than 200 daughters and granddaughters classified excellent or very good. The Elegance cow family has had and continues to have a profound impact on the matings at Krull Farms.

SHOWING SUCCESS: Rosedale 2 Hot 2 Handle-Red recently took home honors as the reserve grand champion in the Junior Show at the Midwest Spring Red and White Holstein Show in April.
The Krull's three children are enthusiastically involved in the dairy industry. Cassy, a senior at University of Wisconsin-Platteville is a pursuing a degree in animal science with a minor in agribusiness. Bryce, a sophomore at UW-River Falls, is seeking a degree in dairy science with a political science minor. Carly is a junior at Lake Mills High School and plans to enter into a pre-veterinary program after graduating.
For those familiar with the success story of Krull Farms, it would be hard to imagine that when the farm was first started, it was not a dairy farm. Rather, the family focused on breeding registered Duroc hogs, sulky cart race horses and Suffolk sheep. Now with the fifth generation deeply involved in the farm, the focus is on breeding genetically superior registered Holstein, Red and White Holstein and Jersey cattle. The first Jersey came to the farm when Cassy was just two years old as a gift from Santa Claus and Carly received her first Red and White when she was just six.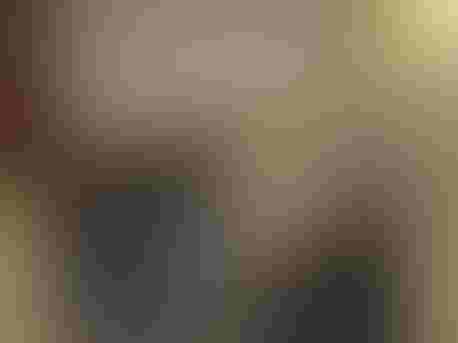 COW ENTHUSIASTS: From left, Carly, Cassy, Cindy and Bryce Krull have been widely recognized for their involvement in Holstein, Red and White Holstein and Jersey associations.
Continued success has come with such individual cows as Krull Dundee Ellory-ET, Krull-Larson Dirty Girl-Red, Rosedale 2 Hot 2 Handle-Red and Cassy's Jersey Ratliff Sambo Demi-ET. Showing at district, state and national levels of competition has shaped the way Krull Farms selects genetics. Searching for cows that are high in type is their breeding philosophy, with emphasis put first on the udder, then on feet and legs, body capacity and then frame. Young, genomic sires with high type and an emphasis on red carrier traits have been some of the more recent focuses by the next generation.
~~~PAGE_BREAK_HERE~~~
When an abundance of quality makes itself apparent and facilities become full, opportunities arise to pass on genetics to others in the dairy industry. Last year, Krull Farms held its first ever tag sale. This method of selling high-quality dairy cattle involves creating a number of available lots of cattle from a farm and allowing interested parties to come to the farm and reach an agreement on the purchase of individual lots of cattle or embryos. Tag sales have proven to be an effective method of sales among well-known breeders. The Krull family sold more than 20 lots at their sale and viewed the event as a great time to bring people to their farm and network with others in the industry. Potential for another sale of its type could be on the horizon.
Marketing genetics is certainly not limited to live animals. Throughout the course of a year, Krull Farms markets more than 200 embryos from several of their cow families. An international market for embryos is alive and strong as a high percentage of the embryos go south of the boarder and overseas.
Diversifying is nothing new for the farm. Cindy and her team work hard to maintain cattle as well as more than 600 acres of corn, soybeans, wheat, oats and alfalfa. Beyond feeding the livestock, the land base serves for the sale of cash crops.
"We have always been a family-oriented farm," says Cassy. "Looking to the next generation on the farm and in the barn is part of our vision at Krull Farms."
Giebel is a student at University of Wisconsin-Platteville.
Subscribe to receive top agriculture news
Be informed daily with these free e-newsletters
You May Also Like
---