Joe Tomandl and his wife, Christy, own and operate two dairy farms near Medford in Taylor County. They are typical midcareer dairy farmers, looking for opportunities to grow their dairy business. Investing in a second farm was one step in that process. With the low milk prices, another step they've taken is transitioning their grazing-based dairies to organic. The farm where they live was certified organic earlier this year. The second farm is transitioning to organic.
"We hope to have that certified organic next year," Tomandl says.
Longtime grazier

ADDING ON: Joe Tomandl, executive director of the Dairy Grazing Apprenticeship program, is building a new bedded-pack barn on his main dairy farm in Taylor County.
Tomandl grew up on a dairy farm just a mile from where he lives now. "My parents grazed in the 1980s," he says. His parents and brother still graze dairy cows on that farm.
After graduating from Medford High School in 1989, Tomandl attended University of Wisconsin-River Falls, where he majored in agricultural education. "That's where I met my wife," Tomandl says. "We were both ag education majors."
Tomandl graduated from UW-River Falls in 1994, and Christy graduated two years later.
"We both taught agriculture at Mishicot High School," Tomandl says. "I taught for four years. Christy taught for two years. Then we bought this farm in 1998, moved here and started milking cows. I had a few cows at my parents' farm, Christy's dad sent over a few cows, and we bought some Jerseys. The barn hadn't seen cows in it for six years."
The young couple started farming their 80-acre farm with managed grazing. "That saved us, because we didn't have a ton of money saved when we started farming, but we didn't have to buy much machinery," Tomandl notes. They relied on the cows and custom harvesters to do their forage harvesting.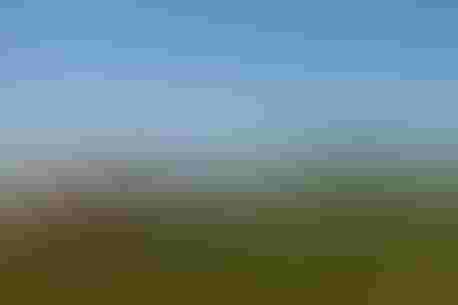 GREAT GRAZIER: Joe Tomandl intensively grazes dairy cattle on two farms that he owns near Medford in Taylor County.
"We had a tractor and a manure spreader, and we borrowed my dad's loader tractor up the road," he explains.
Today, the Tomandls farm 320 acres on their main farm and milk 180 cows. "We own 160 acres and rent 160 acres," Tomandl says. Cows are housed in a bedded-pack barn. The couple is in the process of building a second bedded-pack barn and a hay barn.
Looking to reinvest in their business in 2010, they considered increasing herd size. Instead, they purchased a second farm 3 miles from their main farm and stocked it with a herd of 150 cows. The second farm is operated by Clem Miller, who was the Tomandl's first apprentice. Having a trained manager to run the second farm made its purchase possible.
"We own 200 grazeable acres and rent another 150 crop acres," Tomandl explains. "Anything that I can't reach with a cow, I crop."
They built swing parlors on both farms. "We built a swing-16 parlor on this farm in 2000, and we put a swing-24 on the other farm when we bought that farm."
The Tomandls primarily grow pasture on their farms, which is grazed and harvested as baleage.
"We have New Zealand Friesen-based cows," Tomandl says. "We're breeding AI with Holstein genetics now. We had Brown Swiss and Jerseys. Now our cows are pretty much black and white."
A few years ago, Tomandl decided to begin the process of switching to organic milk production. "We are set up to be a commercial producer, but with all of the grazing that we do, we fit the organic profile. So we made the switch.
"I also have an apprentice on that farm who is just finishing up his apprenticeship," he says. "We have four full-time employees between the two farms."
Tomandl says he increasingly relies on his employees, since his job as executive director of the Dairy Grazing Apprenticeship program is requiring more of his time.
Future plans
The Tomandls have three children. Carley, 11, is a fifth-grader, and Abby, 14, is a freshman at Medford High School. Their son, Joe, 17, is a senior in high school and has been accepted at UW-River Falls next fall, where he plans to major in biosystems engineering.
Tomandl says in 2008 and 2009, he and Christy were trying to decide how best to grow their 150-cow dairy farm.
"We were weighing our options on how we should expand," he says. "We could have expanded to 300 cows, and before I retire, we could double our herd again to 600 cows and then again to 1,200 cows. But then how would we sell it if one of our children didn't want to take it over?"
Instead of expanding their current farm, they decided to duplicate it.
"That's when we decided to buy the farm 3 miles away," Tomandl explains. "Cows can't walk more than a mile a day, so we're kind of limited on how big we can get. The reality is, I can milk 1,000 cows someday. It may be that I have cows on six or seven farms. But as I retire, I can cash out and sell those farms gradually. Maybe I can even be the bank for a couple of those farms — so it's a business thing."
Subscribe to receive top agriculture news
Be informed daily with these free e-newsletters
You May Also Like
---