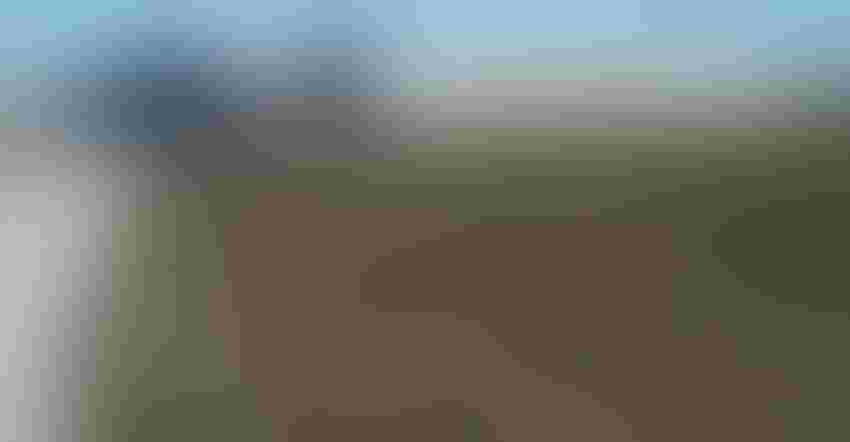 PROTECTION: Ag-gag laws were created in response to undercover investigations by animal rights groups seeking to expose abusive and unsanitary conditions at livestock confinement facilities.
A federal judge on Dec. 2 issued a preliminary injunction preventing Iowa officials from enforcing the state's new "ag-gag" law. The injunction will remain in place while a lawsuit challenging the state's current ag-gag law moves through the court system. The judge also denied an attempt by Iowa officials to have the lawsuit dismissed.
The new law was written to help protect the state's livestock industry and meat packing plants from undercover activists who trespass onto the property to take pictures or video. Animal rights groups and civil rights activists cheered the judge's latest ruling as a victory in their effort to strike down ag-gag laws.
The Iowa Legislature passed the current ag-gag law in March, and it was challenged immediately by a coalition of organizations including the American Civil Liberties Union. ACLU of Iowa in its lawsuit filed in April argued that the ag-gag law is unconstitutional, removes the right of free speech and criminalizes a free press. Iowa Gov. Kim Reynolds and Iowa Attorney General Tom Miller are both defendants in the legal challenge.
Original law was passed in 2012
Iowa had a previous ag-gag law, passed and signed into law in 2012, that was struck down by a judge in January 2019. The Iowa Legislature wasted no time in responding as they wrote a new version of the law (Senate File 519). It was passed by the 2019 Iowa Legislature and was modeled after an Idaho ag-gag law that survived a court challenge in 2018. Reynolds signed the new Iowa version into law in March. But the revised SF 519 quickly faced a challenge in federal court, and U.S. District Judge James Gritzner issued the preliminary injunction Dec. 2 to allow animal rights activists, public interest groups and civil libertarians to proceed with their lawsuit challenging the constitutionality of Senate File 519 — commonly known as Iowa's ag-gag law.
"The first amendment rights of journalists, investigators and advocates that are at stake in this case are vital to our democracy," says Rita Bettis Austen, Iowa ACLU legal director. "The Dec. 2 ruling by the court was a win that is an important step in securing those rights."
However, Iowa legislators and ag groups say the law is necessary to protect livestock producers from animal rights activists who would use false pretenses to gain access to farms and harm livestock operations.
The revised version of the Iowa "agricultural production facility trespass law" makes it illegal for someone to gain access to a private facility with intent to cause economic or physical harm or "other injury" to a facility, it's operation or property, or the people, explains Kristine Tidgren, director of the Center for Ag Law and Taxation at Iowa State University. Under the law, a first offense is a serious misdemeanor and additional offenses are aggravated misdemeanors, punishable by prison time and fees.
Challenged in federal court
Citing the judge's recent ruling putting the revised SF 519 on hold, state Sen. Annette Sweeney, R-Alden, vice chair of the Iowa Senate Ag Committee, says the law is needed.
Sweeney helped shepherd it through the Legislature. In addition to protecting farms from deceptive animal welfare activists seeking to take photos, she says the law is also needed partly as a defense against the potential spread of African swine fever that could have catastrophic effects on animal agriculture, the U.S. food supply and Iowa's economy — if the disease is introduced at a livestock operation by an unwanted visitor.
Stephen Wells is executive director of the Animal Legal Defense Fund, which along with ACLU of Iowa, is challenging the law. He says, "These ag-gag laws threaten animals, food safety — and the federal courts have consistently ruled that they also violate the U.S. Constitution."
Granting the preliminary injunction on Dec. 2 to halt enforcement of the new version of the law, Gritzner, a senior judge in the U.S. District Court for Southern Iowa, said: "The deprivation of First Amendment rights is a serious harm, and plaintiffs have shown that their planned undercover investigations will not proceed due to the risk of prosecution. In contrast, the defendants haven't made any persuasive arguments regarding the interests this law is said to serve."
Disappointed in judge's ruling
State Sen. Ken Rozenboom, R-Oskaloosa, says the legislators who drafted SF 519 were very careful to model the revised Iowa law after other laws that have withstood scrutiny by the court. He is "extremely disappointed" with the judge's ruling to put the ag-gag law on hold.
"We in the Iowa Legislature are the ones who make the laws. I don't think judges should be doing that, so I'm very, very disappointed," Rozenboom says. He has several farming relatives who were victims of an attempt by animal activists in May. He says, "Activists who came to me lying through their teeth, trying to get access to my building where we raise hogs."
Rozenboom adds, "I'm not ready to make any projections of what I'll do if the courts would rule Iowa's ag-gag law unconstitutional. But I'm personally very disgusted that we can't protect honest, hardworking Iowans, but we'll protect criminals and people who lie for a living."
Subscribe to receive top agriculture news
Be informed daily with these free e-newsletters
You May Also Like
---