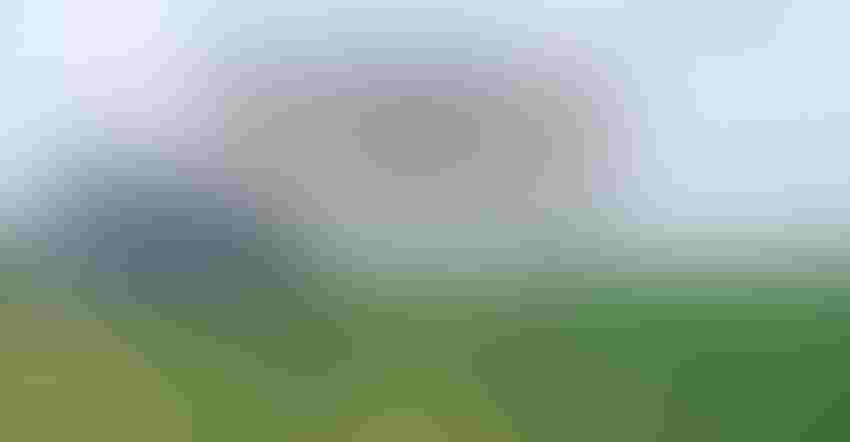 BE PREPARED: The Iowa Ag Department is better preparing to handle future foreign animal disease emergencies, such as a bird flu outbreak.
Dr. Judith LaBounty has been hired as the new emergency management veterinarian for the Iowa Department of Agriculture and Land Stewardship. She started with IDALS on Oct. 2.
The department received an additional $100,000 appropriation by the Iowa Legislature to support preparations for a foreign animal disease outbreak, and a portion of that funding is being used for this position. 
In this role, LaBounty will support IDALS efforts to ensure emergency response plans are up to date, organize disease response exercises and work with industry partners. A portion of her time will also be dedicated to working in the field as a district veterinarian.
"Dr. LaBounty's background and experience will be a tremendous asset to our department as she helps coordinate our planning efforts around potential animal health emergencies. Unfortunately, we saw firsthand how devastating an animal disease outbreak can be with avian influenza in 2015, so we're excited to have her join our team and serve in this important role," says Mike Naig, Iowa deputy secretary of agriculture.
LaBounty graduated from Oklahoma State Center for Veterinary Health Sciences in 2014 and has worked as a veterinarian for a turkey breeding company based in Iowa. She also has experience working at a small animal emergency clinic in Des Moines.
Source: Iowa Department of Agriculture
Telford to lead Farm Animal Care coalition
Mike Telford is the new executive director of Iowa Farm Animal Care, a coalition that includes veterinarians, animal behavior scientists and farmers committed to addressing Iowan's questions regarding farm animal care. IFAC was launched four years ago, and Telford plans to continue the coalition's mission of ensuring compassionate care of farm animals.
"I've been around animals all my life," he says. "I'm eager to work with producers and answer questions while they produce our food."
Telford graduated from Iowa State University, majoring in animal science. From there he began his career as a farm broadcaster for WHO radio before becoming the chief executive officer for the Iowa Pork Producers Association, where he managed staff in the areas of promotion, policy, research and consumer information at the state and national level for the pork industry. He's also served as director of external affairs for ISU's Agricultural Foundation, managing investments related to farms, grants and scholarship programs.
Responsible, humane animal care goal
Through its onsite evaluation team, IFAC addresses concerns regarding farm animal care by using the expertise of ISU's College of Veterinary Medicine, the College of Agriculture and the State Veterinarian's Office at the Iowa Department of Agriculture, in response to consumer questions about farm animal care. "In addition, we work with scientists and researchers to help us learn what makes animals happy, healthy, productive and comfortable," says Telford.
"The public wants to know where food comes from and how it's raised," he notes. "We want to make sure people have an understanding of how agriculture produces food and why they do it a certain way. We're a centralized place for answers about farm animal care. Concerns can be reported to us too, and we'll look into the situation."
He says IFAC gets calls from people who have questions about livestock and poultry production practices, to neighbor's involved in disputes with each other over livestock related issues, odor control, manure application, etc. "Every generation that is raised off the farm has a little less understanding of the farm," notes Telford. "We have people today who have lots of questions and concerns. Modern animal production doesn't look like grandpa's farm. Producing livestock today is hard and technical work. Producers have to think about and work with genetics, feed and nutrition, building systems, food safety and animal health."
Iowans with questions can visit iowafarmanimalcare.org or call 800-252-0577. This free resource is sponsored by Iowa Farm Bureau and the Iowa Pork Producers Association.
Source: Iowa Farm Animal Care
Subscribe to receive top agriculture news
Be informed daily with these free e-newsletters
You May Also Like
---