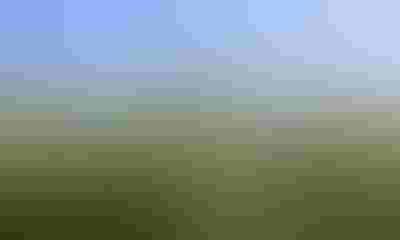 For years, the sorghum balance sheet never changed. On an annual average, a third of the crop was purchased by ethanol plants, a third left the country for export markets, and the remaining portion was fed to livestock, used for the consumer food market or put in a bin as inventory for the next year.
Then China changed the game.
Starting early in the 2013/2014 marketing year, exports began a near-complete takeover of the demand portfolio for U.S. sorghum. The takeover reached its peak by the end of the 2014/2015 marketing year, when virtually no sorghum was being used by ethanol plants or livestock feeders, and well over two-thirds of the crop was headed for China.

DEMAND STRONG: Sorghum growers can rely on strong demand for their product as ethanol and feeding demand setp up to offset losses as China buys less.
Despite critics, lack of domestic demand wasn't a problem. Ethanol plants—some of the sorghum industry's most ardent supporters—stepped back from the table over the last year because bushels physically were not available. Now, with the largest sorghum crop in 15 years in bins, bags and ground piles, ethanol plants are back in full force, and the balance sheet is reverting to its pre-China norm.
The November 2015 World Agricultural Supply and Demand Estimates (WASDE) lowered projected export demand from 430 million bushels to 325 million bushels. Headlines have been predictable and have touted a quick demise for the Central Plains staple crop. Garnering fewer headlines is the fact this reduction in demand is partially offset by higher estimated demand from livestock feeders and ethanol plants.
Even fewer headlines highlighted the true amount of sorghum the ethanol plants will use. WASDE projected 100 million bushels of sorghum will be used to produce ethanol this marketing year, but prior to the export-driven balance sheet upheaval of the past few years, Sorghum Belt ethanol plants routinely used 120 million bushels—and always wanted more. Therefore, total usage by ethanol plants this year is likely to top this benchmark, which could actually tighten inventory year-over-year.
This says nothing of the pace of exports, which are still ahead of last year's pace and more than 58 percent of the way toward USDA's target with two-thirds left in the marketing year. China changed the game by permanently adding more volume—volume that will find ready homes with ethanol plants, feeders and new customers in the export market that are already coming to fruition.
Corn futures prices are probably going to stay soft, and some country elevators will continue to maintain a large margin in their basis bids. However, the strengthening ethanol and feed demand and still-steady export sales are helping whittle away piles across the Sorghum Belt. Sorghum prices can't be expected to increase universally, but the demand environment—which is likely understated by USDA presently—will create opportunities for astute marketers both now and during the 2016 sorghum crop.
Those in the sorghum industry that live outside the farm gate have worked hard to ensure U.S. sorghum has a home inside but also outside of China. Have no fear, sorghum growers, as you pass those milo mounds around the countryside, know demand for your crop is firm.
Cogburn writes from Abernathy, Texas. His Twitter handle is @nspchris.
Subscribe to receive top agriculture news
Be informed daily with these free e-newsletters
You May Also Like
---