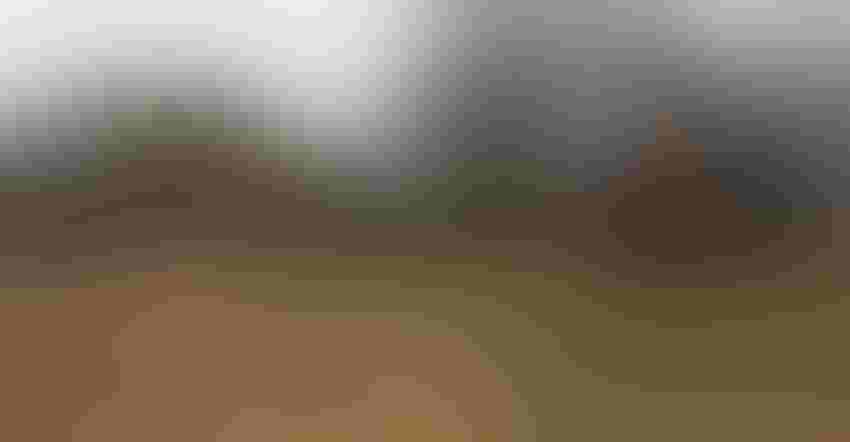 ADD CONSERVATION: If you're a landowner and you want filter strips installed and maintained, consider addressing the details in a lease supplement with your tenant.
I often get asked how a tenant or landowner can encourage conservation practices on a rented farm. Conservation practices and improvements typically will not be made unless the impact of these practices and improvements on production risk, and how the costs will be shared, are agreed upon in advance. 
It's also important that the tenant is assured that he or she will be compensated for unexhausted or remaining value of improvements if the lease is terminated. This article will provide cropping practice examples and discuss how investments can be shared.
Lease supplement
One of the ways to maintain conservation practices and improvements on leased land is to include a list of cropping practices in a written lease supplement. When considering what should be included in the lease supplement, it's important to consider two items: First, conservation practices and improvements should be agreed to in advance. Second, if an operator or tenant is incurring additional costs or risk, he or she should be compensated during the lease or for some long-term improvements at the end of the leasing period for this fact.  
Cropping practice examples that may be included in a lease supplement include but are not limited to: cover crops, grass waterways, ground cover, fall tillage and fertilization, crop rotations, and farm ponds. Compensation mechanisms that will result in rent adjustments for these items should be included in the lease. 
Compensation for permanent practices such as maintaining terraces, windbreaks or diversion ditches; pasture improvement; and buffer zones typically involves using capital budgeting techniques, such as the use of depreciation and remaining value. 
Specifically, with permanent practices it's important to keep track of contributions by the landlord and operator, and annual depreciation of each practice, as well as to discuss the method used to recover the remaining value of each practice.
Economic factors  
It's important to reiterate the significance of economic considerations when creating a lease supplement pertaining to conservation practices and improvements. Crop leases need to provide a business framework that encourages efficient use of capital, labor and management. They should also encourage the use of new technology, in addition to maintaining soil health. 
In the long run, net returns should be shared in an equitable manner. Rent adjustments need to be made in situations where the operator or tenant incurs costs related to conservation practices and improvements.
As a final note, good communication between operators and landlords is essential. Landowners should discuss potential practices with the operator, instead of simply insisting that certain practices be used. Most operators are interested in renting ground for a long period of time, so they're also interested in long-run productivity and the soil health of each tract of land they farm.
Langemeier is a Purdue University Extension agricultural economist and associate director of the Purdue Center for Commercial Agriculture. He writes from West Lafayette, Ind.
Subscribe to receive top agriculture news
Be informed daily with these free e-newsletters
You May Also Like
---