FFA and 4-H are youth organizations that reach out to millions of young people around the country. Nebraska is no exception, with the number of FFA chapters continuing to expand and with one of the highest 4-H enrollment rates as a percentage of the population in the country. With county fair season in full swing, it is always fun to look at the heritage of these two great youth organizations in the state. But how much do you know about your organizations? Here is a Friday quiz to test your FFA and 4-H IQ.
In what year did the Nebraska FFA Association become the sixth state to charter with the National FFA Organization? A. 1909  B. 1928  C. 1956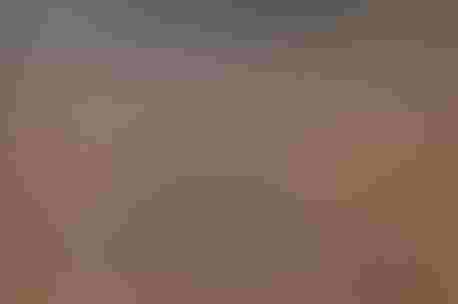 How many youth are members of traditional 4-H clubs in Nebraska? A. 42,000 B. 11,000  C. 125,000
How many FFA chapters are currently active in the state? A. 501  B. 150  C. 10
With what words does the 4-H Pledge begin? A. I pledge my hands to hard work B. I pledge my heart to be strong  C. I pledge my head to clearer thinking
With what words does the FFA Creed, written by E.M. Tiffany, begin? A. I believe that farmers are cool  B. I believe in the future of agriculture  C. I believe that I can make a difference
What is the name of the annual FFA chapter officer leadership training conference? A. COLT conference  B. BULL conference  C. YEAH conference
Where is the State 4-H Camp, built in 1959, located? A. Missouri National Recreation River B. Nebraska National Forest at Halsey  C. Fort Robinson
How many active affiliate FFA alumni chapters exist in Nebraska? A. 10,000 B.  207  C. 24
Which of the following is NOT a recognizable project area in 4-H in the state? A. Consumer and Family Sciences  B. Plant Science  C. How to raise water buffalo
What are the two westernmost FFA chapters in the state? A. Falls City and Seward  B. Hartington and McPherson County C. Sioux County and Morrill
What are younger 4-Hers ages 5 to 7 years old known as? A. Buddy Clovers  B. Clover Kids  C. Next Gen 4-Hers
During what month is the state FFA convention normally held in Lincoln? A. April  B. December  C. October
In how many of Nebraska's 93 counties does 4-H exist? A. 52  B. 103  C. 93
In FFA, what is the highest level of membership any FFA member can achieve? A. Greenhand FFA Degree  B. International FFA Degree  C. American FFA Degree
How many youth from how many families who are organized and meet regularly can constitute a Nebraska 4-H Club? A. At least five youth from three different families B. At least 20 youth from eight different families  C. At least 10 youth from seven different families
Nebraska Farmer news this week
Keep a lookout for summer pneumonia in beef calves
Fertigation offers way to spoon-feed crops in a timely manner
Getting a handle on variability
New logo to commemorate Nebraska's 150th anniversary
Bonus:  Unplugged at State 4-H Camp
Get the latest local farm news at Nebraska Farmer online. Be sure to check out our NEW Nebraska Farmer Facebook page, and follow me on Twitter @HuskerHomePlace and Editor, Tyler Harris @tyharris08.
Answers: 1. 1928 2. 42,000 3. 150 4. I pledge my head to clearer thinking 5. I believe in the future of agriculture 6. COLT conference 7. Nebraska National Forest 8. 24 9. How to raise water buffalo 10. Sioux County and Morrill 11. Clover Kids 12. April 13. 93 14. American FFA Degree 15. At least five youth from three different families
Subscribe to receive top agriculture news
Be informed daily with these free e-newsletters
You May Also Like
---