If you were an avid reader of Prairie Farmer anytime from 1965 until just a few years ago, there are two words that will take you right back — and likely make you smile: Captain Stubby.
Captain Stubby, also known as Tom Fouts off the pages and stages, penned the popular column "Captain Stubby Says," which first appeared in the May 15, 1965, issue of the magazine, after Prairie Farmer editors watched him perform at a Farm Progress Show and asked him to write for the magazine.

VALUABLE: Better known as Captain Stubby, Tom Fouts used to tell the tale of the Navy insuring his instrument during WWII. "When I handed them a washboard, they didn't know how to react. That's the only washboard that was ever insured for $1,000 by Lloyds of London."
Fouts was a longtime columnist for several Penton Agriculture magazines, including Prairie Farmer, Indiana Prairie Farmer, Ohio Farmer, The Farmer and Wallaces Farmer. He was a popular performer at country gatherings, entertaining huge crowds at the Farm Progress Show for 50 years. He and wife Lou were married for 63 years, up until his death in May 2004 of complications from a stroke.
"He loved Prairie Farmer and writing," notes his daughter, Connie Livingston, Chicago. After his stroke, Fouts was unable to speak, but he made typewriting motions to his family, indicating he wanted to do his column from his hospital bed, according to his daughter. His family assured Fouts that he'd already written his June and July columns. 
Born Nov. 24, 1918, Fouts grew up on a small farm near Galveston, Ind. He started in show business while he was in high school, organized a band in his 20s and landed a job at a small radio station in Danville, Ill., called WDAN. He later formed a country comedy group, Captain Stubby and the Buccaneers, which was a regular on the WLS National Barn Dance.
In the beginning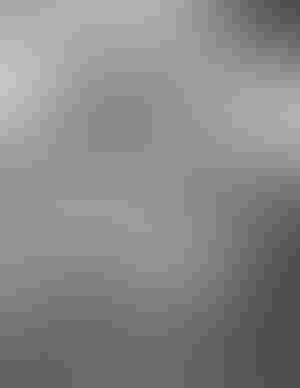 BAND: After WWII, Captain Stubby (left with washboard) and the Buccaneers performed shows six days a week on WLS, plus personal appearances, plus Saturday night's National Barn Dance.
Fouts credited his mother with developing his talent, telling Prairie Farmer editors for the 150th sesquicentennial issue, "My mother could play the piano or sing, and she could take people with very little talent and make something out of it. When I was about 5 years old, she ran out of neighbors to pick on, and since she was bigger than I was, she said that I was going to start entertaining.
"I always sang comedy songs, and I liked doing it," he added. He played the washboard in the early days, when his band entertained 4-H clubs and Grange meetings.
During World War II, Captain Stubby and the Buccaneers were drafted to entertain troops across the country and in the Pacific. Fouts recalled that one of the Navy's first actions was to insure each performer's musical instrument.
"When I handed them a washboard, they didn't know how to react. That's the only washboard that was ever insured for $1,000 by Lloyds of London," he maintained.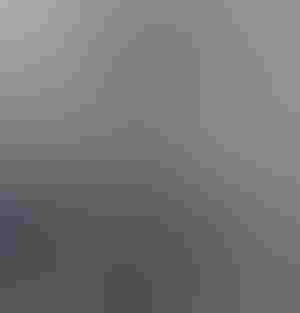 LAUGHS: Captain Stubby's act segued into a regular joke column in Prairie Farmer, entertaining readers for nearly 40 years.
After the war, Captain Stubby and the Buccaneers played New York City and Atlantic City's Boardwalk, and stayed to perform in Greenwich Village for two years. From there, they moved up to the really big leagues: the WLS National Barn Dance, then owned by Prairie Farmer.
In no time, the Buccaneers were performing shows six days a week, plus personal appearances, plus Saturday night's Barn Dance. By 1959, they were encouraged to try out TV. Their versatility landed them on several television shows. During that same era, Fouts often drank coffee in the studio cafeteria with Paul Harvey and Don McNeill, and became a writer for the Don McNeill Breakfast Club Show.
And while the Buccaneers quit performing regularly by 1960, they still got the band back together every year for the Farm Progress Show.
Fouts once reflected on how squeaky-clean their material had to be, back in the old days with WLS. "I think that was wonderful. We couldn't even do songs like 'Smoke, Smoke, Smoke That Cigarette,' or 'Beer Barrel Polka.' Don McNeill insisted on the same standards. I always figured that we were guests in people's home, so we should act sensibly."
Classic Captain Stubby
Captain Stubby columns remained a popular mainstay of both Prairie Farmer and Indiana Prairie Farmer for years after his death, when editors ran his timeless material as "Classic Captain Stubby."
For a taste of the classic Captain humor, take a look at these jokes, pulled from one of his Prairie Farmer columns:
• I love August. That's when the neighborhood kids finally run out of Fourth of July fireworks. For the past few weeks, my neighborhood has sounded like World War II.
• Pointer on etiquette: When couples walk on a public sidewalk, the man always walks on the outside. It's just bad etiquette to walk between a woman and a store window.
• I talked to a man in Indianapolis last week who said he's put two kids through college already: his doctor's daughter and his dentist's son.
• Today's lawn-and-garden tip: The best time to mow your yard is right after your wife tells you to.
• If you're on a cruise, here's a tip: To prevent seasickness, avoid thinking about things that turn your stomach — like the heaving of the ship rolling on the waves, or the cost of the cruise.
• When a not-too-handsome farmer proposed marriage, he said, "I know I'm not much to look at." The bride-to-be's answer: "That's alright, you'll be in the field most of the time."
• Inscription on the tombstone of a mailman: "Returned to Sender."
• I'll leave you with this: Despite jets and missiles, they still haven't found anything that goes faster than a two-week vacation.
Subscribe to receive top agriculture news
Be informed daily with these free e-newsletters
You May Also Like
---