Gary Jackson, Mark Leggett honored by Mississippi Farm Bureau
Gary Jackson, Mark Leggett honored by Mississippi Farm Bureau
The director of the Mississippi State University Extension Service, Gary Jackson, is the recipient of the Mississippi Farm Bureau Federation's Distinguished Service Award for 2014, and Mark Leggett, president of the Mississippi Poultry Association, was honored with the organizations Ag Ambassador Award. Gary Jackson, director of the Mississippi State University Extension Service, is the recipient of the Mississippi Farm Bureau Federation's Distinguished Service Award for 2014.
The award was presented during the organization's annual membership meeting.
Mark Leggett, president of the Mississippi Poultry Association, was honored with the organizations Ag Ambassador Award.
Dr. Jackson has served as director of the MSU Extension Service for four years, and during that time, has initiated a process of reorganization and strategic planning to reconnect the Extension Service to citizens across the state of Mississippi.
Stay current on what's happening in Mid-South agriculture: Subscribe to Delta Farm Press Daily.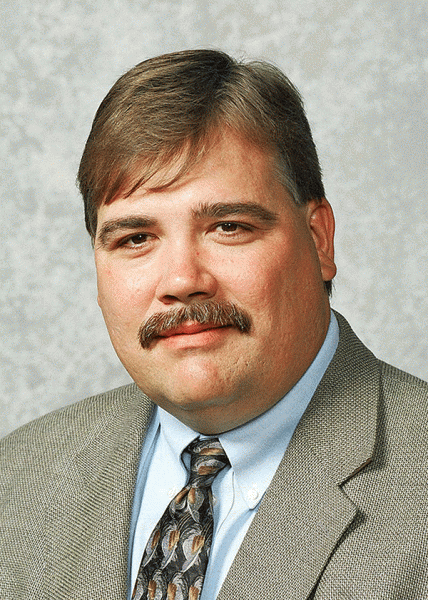 DR. GARY JACKSON
"I felt it was important to reorganize and restaff Extension, assess the needs of Mississippians, and develop a new plan for implementing educational programs that are needed," he says. "I also felt it important to share the results of that process with business and industry partners who have provided funding for certain Extension programs, and with the federal government and Mississippi legislature, which have been very good to Extension as well. 
"We've completed the reorganization plan," Jackson says. "We've restaffed, we've grown our employees, and we're currently finishing an overall lesson plan for the needs-based educational programs that we will provide statewide. For these programs, we used information from a survey we took, indicating that among their top concerns Mississippians want a safe and affordable food supply. 
"Another concern is having safe and secure communities. This includes crime prevention, but it also includes wanting disaster education and management, an area new to Extension in the last 10 years.
"A third survey finding was that Mississippians are concerned about youth at risk.  This continues to be one of the top concerns of Americans as a whole. Citizens are concerned about our young people and the activities they have access to, primarily after school. Of course, 4 H is ideal for getting young people involved in school-based and community-based programs after school, to keep them on task in learning and becoming productive future citizens." 
While many think first of Extension and its work with farmers, Jackson says, the organization is involved in many other areas as well.
Services go beyond agriculture
"Agricultural producers are a huge foundational piece of the clientele we serve — some would say the most important, because they produce our food and fiber supply. But Extension is also very much involved in other aspects of the local community.
"Through our Community Resource Development programs, we do a lot of professional and staff development for local government leaders, county boards of supervisors, city clerks and tax assessor. We're involved in community leadership development, community planning, and family and consumer sciences.
"A lot of our consumer education, nutrition, health, and early childhood development programs tend to focus on the adult education component, but Extension is also noted for the 4-H Clover, where we do the youth development component and provide many educational programs for our youth through 4-H Clubs."
Extension and Farm Bureau "have an excellent relationship — a partnership that is strong and growing," Jackson says.
"The Mississippi State University Extension Service looks to Farm Bureau as a guiding light for needs. Extension is invited to be a part of Farm Bureau and its meetings, and that is where we receive much information on what we need to be providing to Mississippians — certainly, in the agricultural commodity area, but also in rural community development.  Farm Bureau is the first group of stakeholders to tell us what we need to be teaching. 
"I'm very proud of Farm Bureau's efforts to support our state's agricultural industry and rural communities," Jackson says. "I'm also impressed with how hard Farm Bureau works to take the farmer's story to the public — their Farm Families of Mississippi campaign is great, and we're proud to be associated with it. 
"I'm also proud of the Extension Service's efforts to insure that our food supply remains strong, healthy and safe, and its efforts to spread the word about the importance of Extension and what it offers all Mississippians. Those who know Extension love Extension.
"But we have a lot of Mississippians and Americans who aren't familiar with the Extension Service.  They've never been involved in 4-H, or production agriculture, or were never elected to a local government position, so they are among those we want reach with this new plan of work. I'm really excited about this, because we have programs that will help them improve their quality of life — whether through financial literacy, consumer education, food safety, or other programs. We want to get them involved so we can make a difference."
A land-grant university such as Mississippi State has three responsibilities: research, learning and service," Jackson says.
"The Extension Service is the main educational outreach arm for non-formal learning and service, and we share that with Alcorn State University. Through the infrastructure of our regional offices and county offices, this puts MSU's educational programs within 30 minutes of every Mississippian. Reaching more people with quality education programs is my goal as Extension director, and it's the goal of our leadership team and all of our educators in the system. We're very fortunate and feel very proud to have this role and responsibility of being connected with Mississippians." 
The Mississippi State University Extension Service celebrated its 100th year of service to Mississippians in 2014.  The Smith Lever Act was signed on May 8, 1914. 
The Distinguished Service Award is the highest honor Farm Bureau bestows on an individual, and it is reserved for someone who has truly made a difference in the lives of Mississippi farmers.
Leggett presented Ag Ambassador Award
Mark Leggett, president of the Mississippi Poultry Association, was presented the MFBF Ag Ambassador Award for 2014.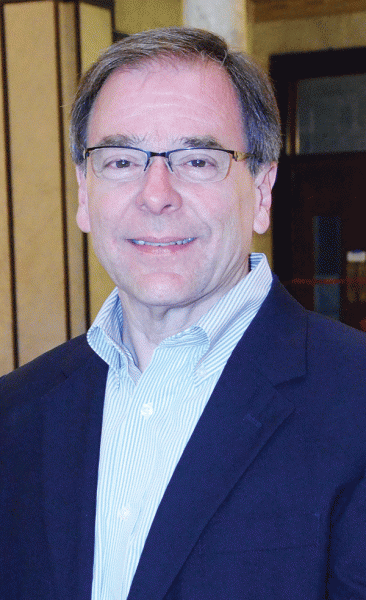 MARK LEGGETT
The award recognizes individuals who have gone beyond their normal range of activities in promoting Mississippi agriculture. It isn't presented every year, notes MFBF President Randy Knight — rather it's given only when Farm Bureau feels it has been earned.
Leggett and his MPA staff serve as the voice of the state poultry industry for growers, processers and a group of allied members. The organization lobbies and represents the industry in the Mississippi legislature on state, federal and regulatory interests.
Keep up with important events: Delta Farm Press Calendar of Events
Through the years, MPA has worked with Farm Bureau and other groups to form powerful coalitions to successfully work for not only the poultry industry, but the state's agriculture as a whole.  A recent accomplishment was to get the sales tax removed from energy — propane, electricity and natural gas — used in manufacturing and on farms. 
"Working with Farm Bureau, we also got the sales tax reduced on farm implements," Leggett says. "That was good for a wide range of agriculture, but it particularly helped poultry farmers because the way it was written most of the equipment that goes inside a poultry house is considered an implement.  We've had some good successes in the last six years to help our farmers."
Telling the farmer's story
The Mississippi Poultry Association has also proven to be tireless in its efforts to get the farmer's story before the consuming public, Knight says. It has been one of the biggest supporters of the Farm Families of Mississippi ag promotion campaign and has been helpful in getting some major poultry companies to be a part of the program as well.
"I recognized that was a good idea from the beginning," Leggett says. "If we don't tell the farmer's story, nobody else will. This gives us a chance to build on the credibility the farmer has, and to carry the message to the public that we take care of our animals and the environment, and we provide reasonably priced food — all things that we can do cooperatively with all other ag industries. 
"The biggest question I encountered when I took the job at MPA — and I got it repeatedly — was, 'Why are chickens so big?'  People naturally assumed it was due to hormones. The real answer is that our industry is consumer-driven. People want more breast meat; that's what sells.  The dark meat gets shipped overseas.  So, you breed for a chicken that is larger and has more breast meat. 
"Nowadays, we have fewer and fewer people connected to agriculture, and they don't know about farming, so we have to give them the information they need. We have to make agriculture part of the wider economy. Since people live in town and don't see agriculture, they don't know what's going on and don't realize the economic impact.
"That's why it's been a pleasure to work with everybody at Farm Bureau," Leggett says. "I was a newspaper reporter and then worked with the Mississippi Manufacturers Association before joining MPA. I didn't grow up on a farm and didn't have an ag background, and I've learned so much.
"Working with Farm Bureau has helped me understand agriculture," Leggett says, "but more importantly, it has inspired me.  Farm Bureau works hard to help farmers take their story to the public — and that is so important."
Subscribe to receive top agriculture news
Be informed daily with these free e-newsletters
You May Also Like
---