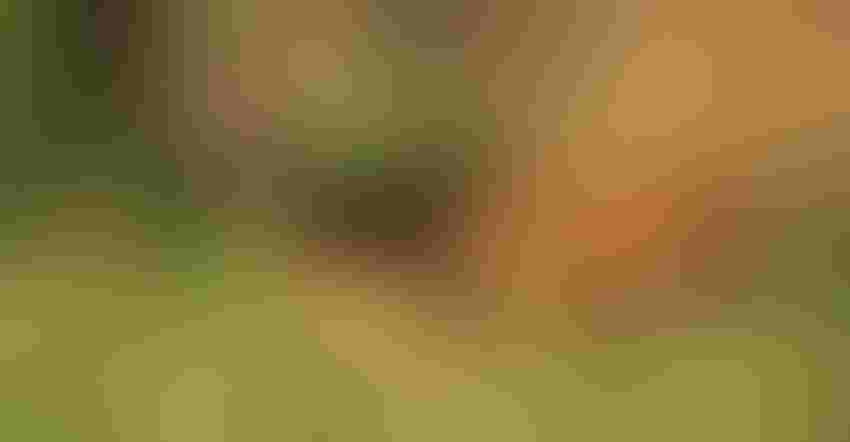 TARGETED: More antlerless permits are available in this DMAP zone to reduce deer populations and CWD risk.
Pennsylvania Game Commission
Pennsylvania Game Commission is substantially expanding an existing disease management area to reduce the increasing threat of chronic wasting disease in the state's deer and elk. The DMA now includes parts of nine central Pennsylvania counties — Bedford, Blair, Cambria, Clearfield, Cumberland, Franklin, Fulton, Huntingdon and Somerset — according to Game Commission Executive Director Bryan Burhans.
The DMA will be expanded significantly eastward, increasing its area from 2,846 square miles to 4,095 square miles. Two new Deer Management Assistance Program units have been created to focus hunter effort where multiple CWD-positive deer have been found.
Twenty-five free-ranging deer tested positive for CWD in 2016. From 2012 to 2015, a total of 22 free-ranging CWD-positive deer were detected. Since this time last year, the disease also has been detected on three additional captive deer facilities, one each in Bedford, Franklin and Fulton counties. The Franklin County cases were 25 miles east of the previous DMA boundary.
Hunters can purchase permits for the two DMAP units — the North Unit (Unit Number 2874) and the South Unit (Unit Number 2875) — anywhere they purchase their hunting licenses. Some 3,000 permits are allocated for the 375-square-mile North Unit; 4,200 are allocated for the 525-square-mile South Unit. Hunters in these areas can obtain up to two permits each to take antlerless deer where CWD-positive deer were most concentrated.

CWD TARGET ZONE: This map of the expanded DMA is available to view at the Game Commission's website.
The expansion requires significantly more hunters to slow the spread, noted Wayne Laroche, Game Commission wildlife management director. "If we don't confront the disease where it's known to exist, we have no chance of confining it and keeping the problem from spreading. Establishing buffers around known CWD-positives, whether wild or captive, is a necessary step to protect the rest of the state where CWD hasn't been detected."
DMAP permits cost $10.90 each. They're available from any license vendor. The 2017-18 hunting licenses went on sale this week.
All DMAP permit holders are required to submit reports on their success. Hunters will be encouraged to provide deer heads for CWD testing. Increasing the intensity of testing within these areas will provide better understanding of disease distribution across the landscape.
The good news
The CWD disease management area in York and Adams counties, established in 2012, has been dissolved. After five years of monitoring and testing about 4,800 wild deer, CWD never was found. Just keep in mind that the western border of that DMA extends to the eastern border of the new DMA.
Although this change lifts the ban on feeding and the use of deer-urine lures in this area, the Pennsylvania Game Commission still recommends people refrain from feeding and using deer-urine lures in this area. The activities can concentrate deer and increase risk of diseases spreading between deer.
Source: Pennsylvania Game Commission
Subscribe to receive top agriculture news
Be informed daily with these free e-newsletters
You May Also Like
---