If the Environmental Protection Agency has its way it would ban atrazine, costing Wisconsin corn growers more money for alternative herbicides and reducing sustainable farming practices, according to several Wisconsin farm organizations.
In June, EPA issued a draft "Ecological Risk Assessment," recommending reducing the level of atrazine to nearly three times less than current levels, and seven times less than scientific studies indicated as acceptable. Several Wisconsin farm groups said these levels would effectively ban the use of atrazine.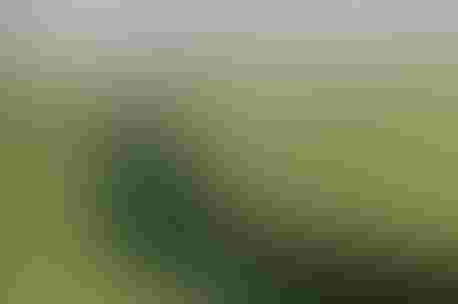 By EPA's own estimate, farming without atrazine would cost farmers an additional $28 per acre. A 2012 University of Chicago study puts that number closer to $60 per acre.
The Wisconsin Corn Growers Association, Cooperative Network, Wisconsin Pork Association, Wisconsin AgriBusiness Association, Midwest Food Processors Association, Dairy Business Association, Wisconsin Soybean Association, Wisconsin Farm Bureau Federation and Wisconsin BioFuels Association are urging farmers to contact EPA to reconsider its assessment.
"For more than 50 years, atrazine has been a safe and effective crop protection tool to control the spread of resistant weeds and improve yields, and has been a valuable tool in sustainable farming practices," says Casey Kelleher, president of the Wisconsin Corn Growers Association. "EPA's action would drive up the cost of production to Wisconsin corn growers and reduce our yields."
The farm groups said EPA's draft assessment represents a terrible precedent, claiming EPA has not based its assessment on sound science, and ignored its own science advisory panel's recommendations.
Rosendale grain farmer Jim Zimmerman who is a member of the National Corn Growers Board of Directors and is a director for the Wisconsin Corn Promotion Board, testified on Aug. 17 before the U.S. Senate Committee on Homeland Security and Governmental Affairs about the problems associated with the EPA's proposed atrazine ban.
Zimmerman told the committee that he and his family grow 2,700 acres of corn, soybeans and wheat using no till and strip till. He explained to the Senate committee that by leaving the crop residue and reducing or eliminating tillage trips, farmers are able to protect the soil from water and wind erosion, conserve moisture, reduce runoff, improve wildlife habitat and limit output of labor, fuel and machinery.
"However, the elimination of tillage means that the farmer must rely on herbicides to control weeds," Zimmerman said. "Atrazine is the most widely used herbicide in conservation tillage systems. Without atrazine, farmers would have to use higher quantities of other herbicides that are less effective while increasing tillage and threatening soil heath and nutrients. This all impacts the bottom line."
Zimmerman further explained that atrazine has been used in this country for more than 50 years.
"During that time, more than 7,000 scientific studies have been conducted on the safety of this herbicide to both the environment and to humans. The evidence overwhelmingly confirms atrazine is safe. The World Health Organization and regulatory agencies in Australia, Canada, and the European Union have all come to the same conclusion. EPA's conclusions rest on serious scientific errors and flawed interpretations, and are inconsistent with many of the agency's previous conclusions and assessments by other regulatory agencies around the world."
By EPA's own estimate, farming without atrazine would cost farmers an additional $28 per acre. A 2012 University of Chicago study puts that number closer to $60 per acre. A loss of atrazine would have an additional negative consequence in controlling herbicide resistant weeds.
The deadline to comment on EPA's proposed atrazine risk assessment is Oct. 4. You can comment at www.fightEPA.com.
Subscribe to receive top agriculture news
Be informed daily with these free e-newsletters
You May Also Like
---