Now that we have your attention: Frank Holdmeyer, my cohort in crime as Executive Editors with Farm Progress Cos., and I have to agree we like the "Buck Naked" boxers from Duluth Trading Co. the best -- when compared with the firm's "Free Range" boxers.
Briefly, (GROAN!!!!) here's Frank's take on the matter:
"Comparing the Buck Naked and Free Range underwear was a bit of a challenge for me – as underwear is a sort of new concept for me. But I took on the task with "an open mind".
If you must wear underwear, both are fine pairs of skivvies.
However, I like the Buck Naked Boxer style best. I feel I have more "freedom" with these than the Free Range, despite the name.

"Free Range" boxers from Duluth Trading Co., provide wicking for cool running in hot weather and stand up to many wearings and washings.
Related: Editors Test the Mettle of Deluth Trading Co.'s Flex FireHose Jeans
Naturally, perspiration (I won't say, sweat, that sounds so "red neck"), is a concern this time of year, especially this year. Again, both styles do a good job of wicking which means more comfort.
Speaking of comfort, that's one of the big pluses for the Buck Naked boxers. I sit at a desk a lot and they don't "ride up" and are quite comfy all day long. The Free Range boxers have a bit more snug fit in the crotch, which isn't needed for desk work. I can see that being an advantage to someone who is more active.
20 Gifts for the farmer who seems to have everything. As shoppers crowd mainstream chain stores to select gifts, you may be scratching your head while trying to come up with the perfect gift for the farmer on your list.
Both pair have been laundered a number of times and look and feel the same as the day I got them.
I definitely plan to add more of the Buck Naked boxers to my underwear 'drawers'. "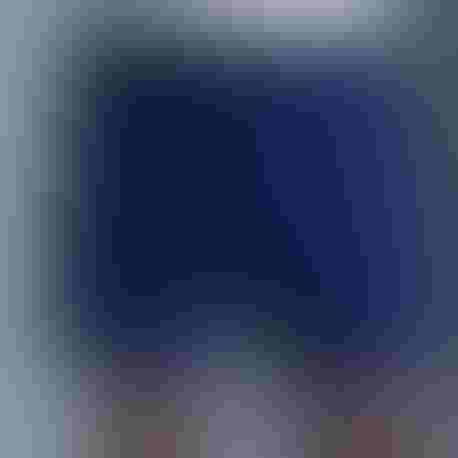 "Buck Naked" underwear from Duluth Trading Co., were the winners in a recent customer survey between the the more form-fitting boxers and their "Free Range" counterparts.
Now, while not as sedentary as Frank, given his advanced age and palsied frailty, I have to agree about the Buck Naked shorts. Despite their name they are a bit more form-fitting and they refuse to ride up whether you're working outside, running machinery, driving a race boat or running around in the front yard.
The Free Range boxers are fine, and quite comfortable, but I just prefer a bit more "buttoned down" apparel.
Like Frank, there'll be more of these drawers in my drawers in the future.
Now, looking at the photos, figure out which of us posed for this story!
For more information on both the Buck Naked and Free Range underwear, visit www.duluthtrading.com.
Subscribe to receive top agriculture news
Be informed daily with these free e-newsletters
You May Also Like
---