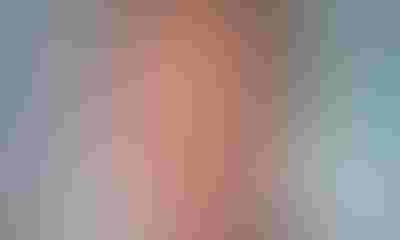 The economic impacts of Britain's decision to exit the European Union, commonly coined "Brexit," will have very little impact on the global food system, especially if it stays contained and affects only the U.K., economists estimate.
"This event — as bad and scary as it is — poses no real risk for the global food system," says Mike Dwyer, chief economist for the U.S. Grains Council. "When you diffuse this across the huge global market, this won't be that big of a deal."

"This event…poses no real risk for the global food system," says Mike Dwyer, chief economist for U.S. Grains Council.
Currently, Britain's gross domestic product (GDP) is projected to drop from 2.1% to 0.9%, and the EU is expected to see a decrease in GDP from 1.5% to 1.1%. Globally, Dwyer said he expects global economic GDP to inch down from 3.6% to 3.4%, which is not enough to send the world into another recession or cause long-term damage.
The night before the polls, many had projected that Britain would vote to stay in the EU. That had been rumored for a week, and markets had gone up in anticipation of such a vote. The morning after the vote, the markets then had to re-price assets on a whole different outcome. Dwyer says there was a substantial amount of volatility in the equity markets and exchange, but they have been clawing their way back.
Dwyer did note that if what happens in Britain also spills over into France and Denmark, which are considering similar exit votes, it could be a lot worse.
"I don't believe they have a critical mass to be successful," he said of other movements to exit the EU. He added that it's not even a unanimous decision that the EU will go through with the withdrawal process as it hasn't filed what is known as Article 50 of the Lisbon Treaty, which initiates the U.K.'s departure. Reports indicate that this may not occur until later this year.
Dwyer says many things keep him awake at night, but Brexit isn't one of them. "Most global grain demand is coming out of emerging markets, not out of Europe," he noted. It's the countries with rapidly growing middle classes and increasing needs for proteins that are driving the demand for grains and oilseeds.
The U.S. Department of Agriculture already projects the U.S. dollar to rise slowly over the next 10 years, so farmers will have to contend with that for the next decade, Dwyer says. This will show up as a headwind for commodity prices and will reduce farmers' purchasing power.  Although the dollar is likely to continue to be stronger compared to the euro, it's more important — from the agriculture industry perspective — how it continues to fare against the currencies of China, Brazil or Argentina, which are major competitors in the grain space.
Biotech ally
Britain is a close ally in biotechnology discussions and likely will be missed in those decisions going forward. While EU countries have the right to vote in favor or against a biotech crop product, the decision typically falls to the European Commission. The group of countries that tend to vote in the same way are not as powerful or influential, although that doesn't mean the way of business will change.
Bob Young, economist at the American Farm Bureau Federation, said the UK has been a strong biotechnology supporter, but other countries may actually feel moved to demonstrate their ability to act in a rationale manner. "I don't know if [biotech approvals] could go any slower, but it may actually encourage them to be a little quicker," he says.
Senate Finance Committee chairman Orrin Hatch (R., Utah ) and House Ways & Means committee chairman Kevin Brady (R., Texas) introduced a resolution expressing strong support for closer economic and commercial ties between the U.S. and the U.K. following the decision by the people of Britain to withdraw from the EU.
Their resolution calls upon the President to invite the U.K. to begin discussions on establishing the basis for negotiations for a trade agreement between the U.S. and the U.K. It also expresses support for enhanced economic and commercial ties between the U.S. and the EU, including through conclusion of a high-standard Transatlantic Trade & Investment Partnership.
Young says Britain's exit puts the brakes on TTIP, which was already sputtering, if it doesn't completely halt talks altogether.
Subscribe to receive top agriculture news
Be informed daily with these free e-newsletters
You May Also Like
---