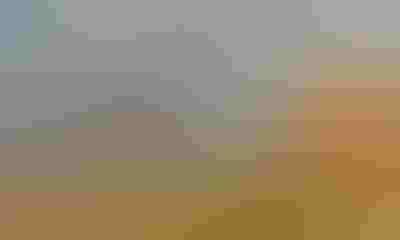 A University of Nebraska-Lincoln-designed unmanned aerial system (UAS), or drone, designed to ignite prescribed fires in grasslands and forests was used successfully April 22 to burn 26 acres of restored tallgrass prairie at Homestead National Monument of America near Beatrice.
In addition to testing the capabilities of the unmanned aircraft system under development by UNL researchers Carrick Detweiler and Sebastian Elbaum and their team, the experiment could result in additional joint activities between the researchers and the National Park System and the Department of Interior.

FIRE DRONE: A UNL-designed UAS returns to the side of a burn area for a reload of fireballs and the chemical to make them burn. Photo credit: Craig Chandler, University Communications.
Over the past 11 years, five firefighters have died in wildland fires, said Mark Engler, superintendent at Homestead National Monument. "A tool like this might be one of the answers to making these fires safer," he Engler. "This is an important test. It is important to us to help UNL develop this technology."
Pioneering research
Co-founders of the Nebraska Intelligent Mobile Unmanned Systems, or NIMBUS, Laboratory, Detweiler and Elbaum have been working for nearly two years with a multidisciplinary team to develop aerial robots small enough to fit in a firefighter's backpack, yet smart enough to navigate a dangerous environment.
"UNL is pioneering this merging of two very risky, highly regulated technology fields: fire and unmanned aviation," Elbaum said.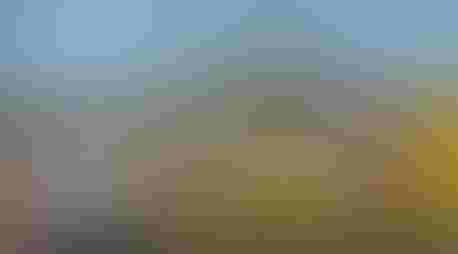 FLIGHT TEST: The UAS takes off on its fifth flight of the test surrounded by the UNL drone team, media and firefighters. Photo credit: Craig Chandler, University Communications.
Craig Allen, UNL professor and expert on invasive species management, is a part of the team. He said prescribed burns are one of the most effective tools for controlling invasive species, restoring grassland ecologies and preventing wildfires. Prescribed burns are particularly successful in controlling Eastern Red Cedar, an invasive tree species that is taking over many grasslands in the Great Plains region.
The trees are fire-prone, he said, and a wildfire in an area overgrown with cedars poses a threat to life and property. "We need to burn more, but we can't because we're restricted by logistics," Allen said.
~~~PAGE_BREAK_HERE~~~
Another team member, Dirac Twidwell, is a UNL rangeland expert who has participated in 150 prescribed burns over his career. He said the April 22 fire demonstrated how UAS could make fires safer and easier to manage.
Homestead Monument routinely uses prescribed burns to manage its tallgrass prairie – one of the oldest restored prairies in the nation. Without the burns, Twidwell said, the prairie would have been overtaken by cedars and shrubs. "There's nothing that can do what fire does," he said.
The device tested April 22 was the fourth prototype developed by Elbaum and Detweiler. A couple more versions are likely within the next couple years. The drones previously have been tested indoors and on private land.
How it works
The device works by injecting balls containing a chemical with a liquid that creates a chemical-reaction based flame after a minute or two. The balls are dropped to the ground through a chute.
After trained firefighters began burning the perimeter of the parcel to be burned, the UAS flew out about 200 yards over the interior of the test area before turning around to drop small ignition balls – one every eight seconds on its return trip. Several minutes after the drone passed over, circles of fire began emerging in a line through the center of the field.
In addition to dropping ignition balls, the drone was flown over fire lines and at different heights to gather data about fire conditions. Elbaum and Detweiler said they will spend coming weeks analyzing the information that was collected to further improve the technology.
"We see a lot more interesting research ahead in terms of further automation and safety," Detweiler said.
Other members of the research team included Brittany Duncan, assistant professor of computer science and engineering, and students James Higgins, Evan Beachly, Christian Laney and Rebecca Horzewski.
In addition to Homestead National Monument and UNL, other collaborators included the National Park Service's Midwest Region Fire and Aviation Program and the Service's national-level Branch of Aviation; and the Department of the Interior's Office of Aviation Services.
The Federal Aviation Administration gave permission for the test after the device was reviewed and approved by NASA, Detweiler and Elbaum said. NASA oversees air transportation research as well as space research.
Source: UNL Communications
Subscribe to receive top agriculture news
Be informed daily with these free e-newsletters
You May Also Like
---