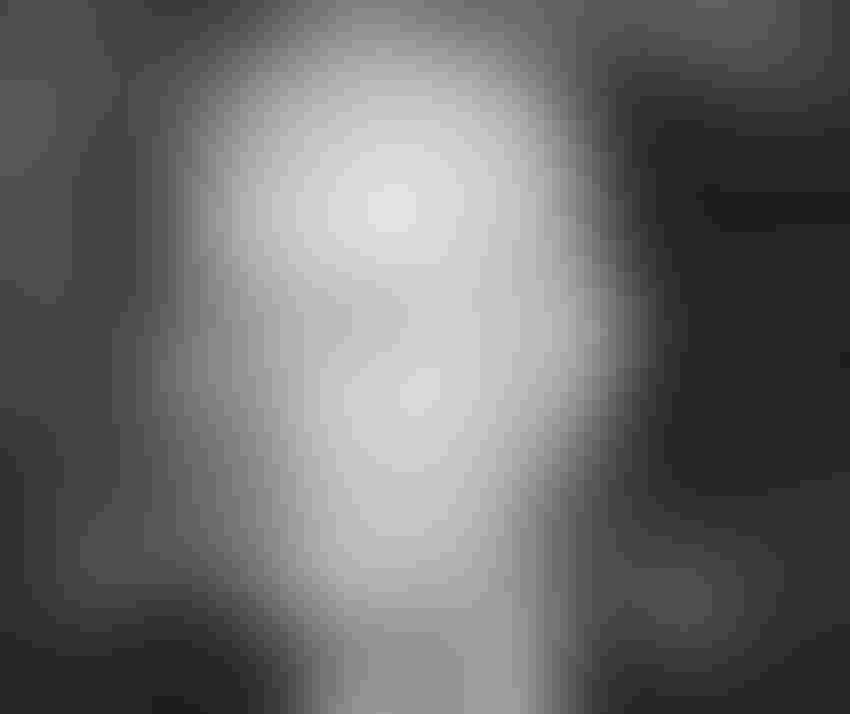 This story originally appeared on August 31, 2009. It was updated April 3, 2015.
Fifty years ago, Soviet Premier Nikita Khrushchev came to the town of Coon Rapids in western Iowa to visit his friend Roswell Garst, an innovative farmer and well-known seed corn salesman.
Related: U.S. Ag Exports Will Benefit from Russia's WTO Membership
Garst had been to the Soviet Union several years before and met Khrushchev, and invited the Soviet premier to come to Iowa and visit the Garst Farm. Khrushchev came in September 1959 in search of agricultural innovations and ideas that he could take back with him to try to feed the Soviet people better.
It was the height of the Cold War—and Khrushchev came to Iowa at a time when Americans were afraid of Russians and Russians were fearful of Americans. But this international friendship between the capitalist farmer and seedsman Garst, and the communist Soviet leader Khrushchev, helped to eventually build a bridge of international understanding between the two world superpowers.
Citizen diplomacy helps improve U.S.-Russia relations
Khrushchev's visit to Garst's farm, where the two men talked about how modern agriculture could help feed people better, eased tensions between the two nations. While the visit didn't end the Cold War, it did begin to break down barriers between the Soviet Union and the USA.
On Saturday August 29, 2009, in the yard of the white Garst farmhouse on the edge of Coon Rapids, heirs of the Garst family unveiled a plaque commemorating Khrushchev's 1959 visit and this month's listing of the Roswell and Elizabeth Garst Farmstead on the National Register of Historic Places.
Roswell and his wife Elizabeth are now deceased—and so are their sons Steve and David Garst—who carried on their father's farming and seed business interests. A number of Garst family members and residents of the Coon Rapids community attended last Saturday's dedication ceremony.
The group of Russian visitors this time included Khrushchev's son, Sergei, and a delegation of 30 Russian government leaders and businessmen.
About 25 members of the Garst family—spanning four generations—were among the audience of 150 people who attended the dedication ceremony.
U.S. hosts, Russian visitors again brought together
That event, 70 miles northwest of Des Moines, took place on the farm where Roswell and Elizabeth Garst raised their family. After the morning dedication and several speeches at the farm, activities were held later during the day in town, including a parade of both antique and modern farm machinery down the main street.
The parade was part of the "Celebration of Agricultural Progress", as the day-long event was called.
Speakers at the festivities talked about the Garst farm's historic past and recalled Khrushchev's visit that took place September 23, 1959, during the height of the Cold War.
Sergei Khrushchev, now 74 years old and a professor at Brown University in Rhode Island, accompanied his father to Iowa in 1959.
Sergei remembers his father's astonishment in 1959, at being told the Garst farm was operated by Roswell and his sons and just a few employees. A similar-sized collective farm in Russia would have required 60 workers.
Recalling his father's response when the Soviet leader was offered the opportunity to buy American farm products: Nikita Khrushchev said, 'No, I need knowledge."
In her opening remarks to the crowd that gathered in the yard at the dedication ceremony at the Garst Farm, Roswell's grand daughter Elizabeth Garst, who was master of ceremonies, pointed out to the crowd that had gathered; "Here we are today, 50 years after that historic visit, and the Garst Farm and the town of Coon Rapids have once again brought together Russian visitors and American hosts to discuss a new vision for feeding the world."
Besides celebrating the farm's past, speakers laid out plans to use the farm to make history again: The land itself, which is about 5,500 acres, is being preserved in a non-profit trust and will be used as a demonstration site for conservation and sustainable land management.
In 2004, the Garst heirs decided the best way to protect the land they love would be to create Whiterock Conservancy. It will have the 5,500 acres when completed and will be one of the largest conservation land areas in the Midwest.
Fred Kirschenmann, distinguished fellow at the Leopold Center for Sustainable Agriculture at Iowa State University and president of the Whiterock Conservancy Board, said "This farm is not only a gift to Iowa but also the world."
Khrushchev remembered for his zeal for agriculture
On Friday August 28, 2009, a "Citizen Diplomacy in U.S.-Russia Relations" summit was held at the Hotel Ft. Des Moines in downtown Des Moines. Nikita Khrushchev was remembered as a politician with a passion for agriculture.
"He was a political leader who wanted to feed his people better, and this is one of the best things that can be said about any leader," said Alex Nikitin, part of the post-communist generation and managed a milk and cheese plant in Russia.
Also speaking was Victor Lishchenko, director of Russia's Center of International Agribusiness. Lishchenko is a long-time friend and Russian contact for the Garst family.
He said Nikita Khrushchev began the process that turned Russia from an agriculturally backward nation that for many years couldn't feed itself, into a nation that today is the third largest exporter of grains behind the U.S. and western Europe.
Related: Senate Passes Russia Trade Bill, moves toward PNTR
"We still recognize the strength of American agriculture," said Lishchenko, who began his career in the former Soviet Union at the time Khrushchev rose to power in the mid-1950s. "We understand that behind the impressive numbers that U.S. farming can produce, it also involves much hard labor and tremendous capital investment."
Lischenko retold the story of Khrushchev's visit to the Garst farm in Iowa in 1959. The visit to the farm turned out to be the highlight of the Soviet leader's trip to the United States.
Back home, the Soviet premier pursued expanding agriculture on Russia's "virgin lands" in central Asia—but with only mixed success before he was overthrown in 1964. However, Khrushschev began the process that turned Russia from an agriculturally backward nation that for years couldn't feed itself to a nation that is a key grain exporter.
For all the differences between a communist premier and a capitalist corn and cattle producer, both of them understood that people want to be fed, Lischenko said.
Their question back then still resonates: How do we help assure an adequate food supply, not just in our two countries, but around the world and for centuries to come?
Subscribe to receive top agriculture news
Be informed daily with these free e-newsletters
You May Also Like
---