 On Tuesday (April 16), the EPA's senior agricultural counsel said clean energy and building bridges with the farming/ranching community will be priorities going forward.
"I am here to advance the President's priority of a clean energy future," said Sarah Bittleman during a conference call with reporters. "We can do that with agriculture as a partner.
"Second, I want to continue to continue to build on the federal, state and local partnerships that EPA has established to engage farmers and ranchers in the important work of continually improving the quality of our water, air and land."
Bittleman, who grew up in rural New York, acknowledged she has her work cut out when it comes to establishing trust between the agency and agriculture, who are often at odds. "There are some issues of trust definitely in play. My job is to figure out how to restore some of that trust. Some of that can be restored by working directly with the ag groups, with growers and ranchers individually.
"It's also important that EPA work deeply with USDA, with conservation districts, with state departments of agriculture. We (need to) actually hear from and work with these folks who have more consistently positive relationships with the agricultural community."
Other government agencies are also working for a cleaner environment. Sometimes, she said, the EPA just needs to ride shotgun. The EPA "doesn't need to be the face of everything: clean air, clean water. … We can partner with (other government entities) and add to their knowledge base … so that we're involved in the evolution of cleaner air and water – but we don't need to be the face of it all the time."
Bittleman, as senior agricultural counsel, "helps ensure the EPA administrator and senior agency staff are advised on ways in which complex environmental issues impact growers and the greater agricultural community.
Having previously served as senior advisor to Agriculture Secretary Tom Vilsack and worked a variety of other government jobs, Bittleman has, "worked on a range of policy issues involving agriculture, energy and natural resources and spent years listening (to) and working with growers and ranchers across the United States…
"The reality is that environmental and agricultural issues often overlap. But for some groups it may not always seem that way. That's where I come in – to try to bridge gaps. Whether it's EPA's work on a Hypoxia Task Force to reduce nitrate levels in the Gulf of Mexico, or protecting the health of farm workers from harmful pesticides, or concepts like conservation, public health issues, how public and private lands intersect – environmentalists and farmers can get behind all of those." 
About the Author(s)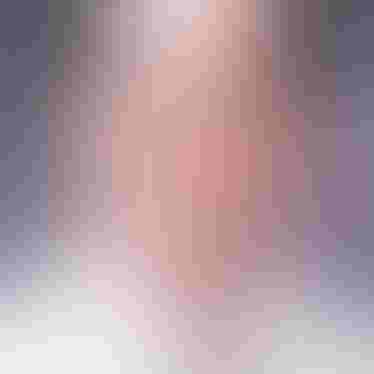 Associate Editor, Delta Farm Press
David Bennett, associate editor for Delta Farm Press, is an Arkansan. He worked with a daily newspaper before joining Farm Press in 1994. Bennett writes about legislative and crop related issues in the Mid-South states.
Subscribe to receive top agriculture news
Be informed daily with these free e-newsletters
You May Also Like
---