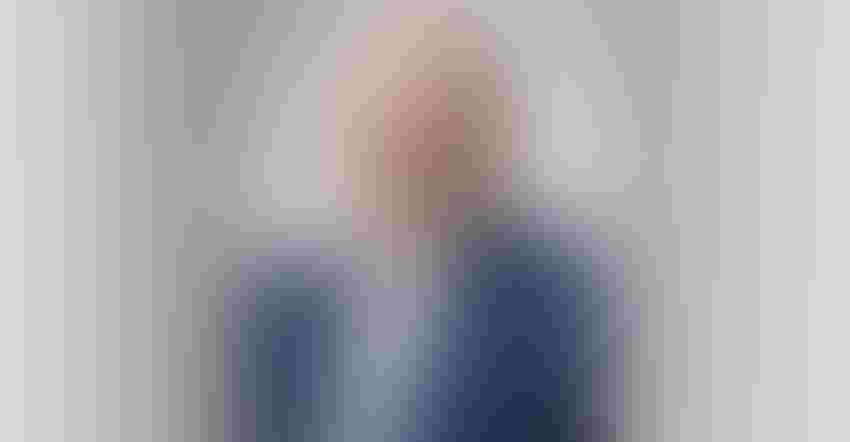 SADLY MISSED: The late Dean Strauss was a partner in Majestic Crossing Dairy and a leader in many farm organizations.
Dean Strauss, 48, died Sept. 29 after suffering cardiac arrest in mid-July. Strauss was a partner in Majestic Crossing Dairy, which he operated with his parents, Edward and Sandra, and his brother, Darrin, in Sheboygan Falls, Wis.
He was born in Sheboygan on Sept. 10, 1971, and was a 1990 graduate of Sheboygan Falls High School. He graduated in 1993 from University of Wisconsin-Platteville with a Bachelor of Science degree in agriculture.
Strauss was a leader in many farm organizations including the Dairy Farmers of Wisconsin executive board, the Dairy Policy Committee for Wisconsin Farm Bureau and the Farm Wisconsin Discovery Center board. He previously served on boards for the Wisconsin Department of Agriculture, Professional Dairy Producers of Wisconsin, Professional Dairy Producers Foundation, Dairy Management Inc., and the Wisconsin Beef Council.
The Strauss family has hosted thousands of children and adults for farm tours and Breakfast on the Farm events.
Additionally, Strauss supported community events such as the county fair, car racing and the local food bank. He and his family also have donated resources for the REINS program, a nonprofit that uses therapeutic horse riding to help improve the lives of those with special needs. Strauss served as financial secretary of St. Paul's Evangelical Lutheran Church in Howards Grove and on the town of Sheboygan Falls Farmland Preservation Committee. He recently earned the Dairy Business Association Dairy Advocate of the Year Award and the Outstanding Dairy Farm Sustainability Award.
His passion for promoting the dairy industry was endless, his friends attest.
"Dean was an amazing advocate for the dairy industry," says Rio dairy producer Becky Levzow, who served on the DFW board with Strauss. "He put his heart and soul into whatever he did. He was a person who liked to be involved, he was very positive, he was young and he had energy."
Wittenberg dairy producer Jeff Strassburg became good friends with Strauss when they both began serving on the Wisconsin Milk Marketing Board (now DFW board) 10 years ago.
"I really miss him," Strassburg says. "He had a level head, he always kept everything in perspective, and he helped move the industry forward. He was one-of-a-kind."
Kris Pool and Dean Strauss were married on Dec. 23, 2015.
Surviving Strauss is his wife, Kris; stepdaughter, Ava; and stepson, Sam; his parents, Ed and Sandy; his brother, Darin (Tanya); his sister, Sara (Rick) Knoflicek; his maternal grandmother, Arline Hoppe; his in-laws Tim and Judi Pool; nieces, nephews and other relatives. Strauss was preceded in death by his paternal grandparents, Elton and Myra Strauss, and his maternal grandfather, Reuben Hoppe.
Funeral services for Strauss will be held Oct. 6 at St. Paul's Evangelical Lutheran Church, 441 Millersville Ave., Howards Grove. Visitation will be held at the church Oct. 5 from 3 to 8 p.m. Visitation will continue at the church on Sunday from 1 p.m. until the service at 3 p.m. Private interment will be held at St. Paul's Cemetery.
Subscribe to receive top agriculture news
Be informed daily with these free e-newsletters
You May Also Like
---