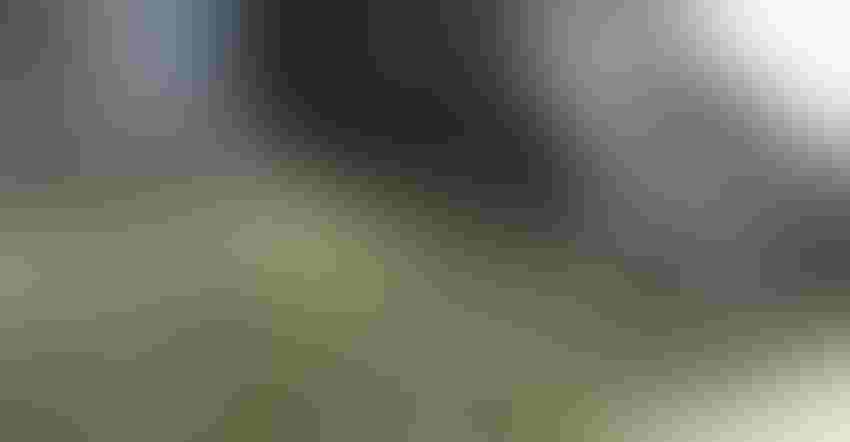 HELP FOR DAIRY: The Maryland Dairy Farmer Emergency Trust Fund will make $1.5 million available for dairy farmers to help pay for premiums under the Dairy Margin Coverage program.
Maryland dairy farmers are getting help to cover the premium costs of the new Dairy Margin Coverage program.
At the recent Taste of Maryland event in Glen Burnie, Gov. Larry Hogan announced the state would allocate $1.5 million for the Maryland Dairy Farmer Emergency Trust Fund to cover premium costs at the $9.50 coverage rate, which is the highest rate under the new program.
Jason Schellhardt, ag department spokesman, says the state will only cover production under Tier 1, up to 5 million pounds of production.
Schellhardt says the state is working with the USDA's Farm Service Agency to decide on how payments will go out to farmers. He says the program will likely roll out sometime this spring or early summer.
"Our goal here is to give dairy farmers the opportunity to fully utilize this federal DMC program," he says.
Chuck Fry, president of Maryland Farm Bureau and a dairy farmer, said in a statement that he sees no sign of the dairy market improving, so any help is welcome.
"In Maryland, we have lost over 30 dairies in the last 15 months with just 364 left in the state," Fry's statement read. "Governor Hogan recognizes the struggles dairy farmers face. We appreciate his decision to provide funding for enrollment in the Dairy Market Coverage program made available in the 2018 farm bill. We hope this investment, along with efforts to increase milk consumption, provide accurate labeling and encourage sales overseas will pull us through and drive an upturn in milk prices." 
Dairy margin coverage
DMC replaces the previous Margin Protection Program, authorized by the 2014 Farm Bill. The program makes payments when the national average income-over-feed-cost margin falls below the farmer-selected coverage.
Premiums are free at the entry-level $4-per-cwt coverage. Farmers can elect margin coverage up to $9.50 per cwt under Tier 1. Tier 2 coverage — over 5 million pounds of production — is available up to $8 per cwt.
The program makes lots of changes to the previous MPP. Here is a list provided by the American Farm Bureau Federation:
Three new Tier 1 coverage levels of $8.50, $9 and $9.50 per cwt.

Premium discount for a one-time election.

Farms may now cover between 5% and 95% of their historical milk production history.

Farms may make different coverage elections for Tier 1 and Tier 2 coverage.

MPP premiums paid from 2014 to 2017 are eligible for a refund.

Retroactive coverage for MPP in 2018 for farms with LGM-D coverage.

Farmers can use DMC and crop insurance programs on the same milk.
According to Farm Bureau, many farmers under the previous MPP covered their first 4 to 5 million pounds of milk at either the $6.50- or $8-per-cwt coverage. From 2015-18, the MPP margin fell below $6.50 in 4% of the months and below $8 in 41% of the months.
During that same time, the average margin was below $9.50 in 80% of the months; below $9 in 63% of the months; and below $8.50 in 52% of the months.
Farm Bureau says the five-year average margin, including the record-high year of 2014, is around $9.51.
About the Author(s)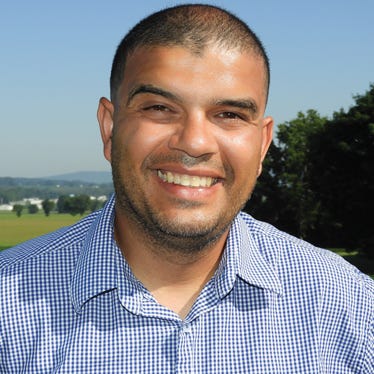 Editor, American Agriculturist
Chris Torres, editor of American Agriculturist, previously worked at Lancaster Farming, where he started in 2006 as a staff writer and later became regional editor. Torres is a seven-time winner of the Keystone Press Awards, handed out by the Pennsylvania Press Association, and he is a Pennsylvania State University graduate.
Torres says he wants American Agriculturist to be farmers' "go-to product, continuing the legacy and high standard (former American Agriculturist editor) John Vogel has set." Torres succeeds Vogel, who retired after 47 years with Farm Progress and its related publications.
"The news business is a challenging job," Torres says. "It makes you think outside your small box, and you have to formulate what the reader wants to see from the overall product. It's rewarding to see a nice product in the end."
Torres' family is based in Lebanon County, Pa. His wife grew up on a small farm in Berks County, Pa., where they raised corn, soybeans, feeder cattle and more. Torres and his wife are parents to three young boys.
Subscribe to receive top agriculture news
Be informed daily with these free e-newsletters
You May Also Like
---