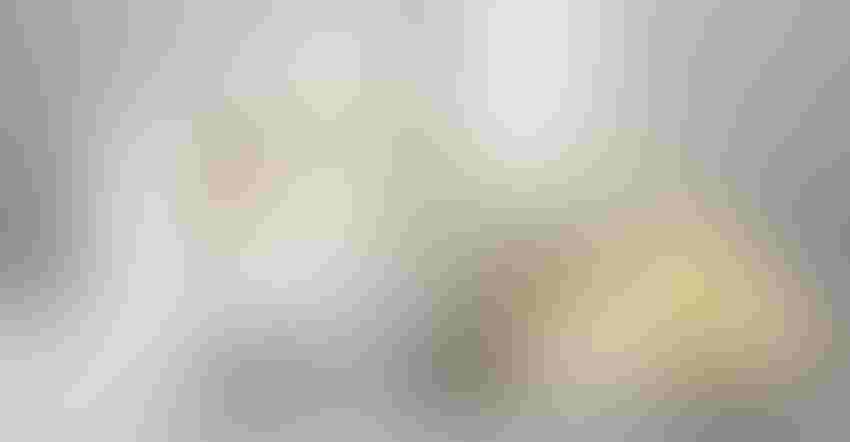 LOWER PRICES: The all-milk price for 2018 is now forecast at $16.25 per cwt.
Nevodka/Getty Images
According to USDA, prices for milk and dairy products for the remainder of 2018 are expected to be lower than previously forecast, due to downward price movements in recent weeks, high stock levels of cheese and whey, relatively weak growth in domestic use and expected impacts of tariffs imposed by China. For 2019, all price forecasts have been lowered except for butter.
The Class III milk price forecast for August and September is from $14.70 to $15.70 per cwt.
The 2018 all-milk price forecast was lowered to $15.95 to $16.25 per cwt, a reduction from the $16.60 to $17 forecast in June. The 2019 all-milk price forecast was lowered to $16.25 to $17.25 per cwt, a reduction from the $16.70 to $17.70 forecast a month ago.
Fewer cows
Lower milk prices are expected to lead to a slight contraction in cow numbers. Dairy cows are expected to average 9.395 million head in 2018, a year-over-year contraction of 10,000 head. Yield per cow is forecast at 23,170 pounds of milk in 2018 (15 pounds less than June's forecast) and 23,475 pounds in 2019 (20 pounds less than the forecast a month ago).
These changes result in a milk production forecast of 220.6 billion pounds for 2018, 0.5 billion pounds lower than the previous projection, according to USDA.
Persistent heat is weighing on milk output throughout the western half of the nation, which is slowing the flow of excess milk to dryers to be made into nonfat dry milk. Parts of California's Central Valley suffered a record-breaking 22 days with temperatures topping 100 degrees F through late July. The weather forecast suggests the unwelcome hot streak will continue through mid-August. Temperatures are less oppressive at night, but heat stress is accumulating.
A similar heat wave has washed over Europe, curtailing milk yields there. The heat slowed growth in European milk output in June and July. But in May, output was strong.
Lower product prices
Product prices for cheese, butter and nonfat dry milk are expected to be lower in the second half of 2018 than previously forecast. Price forecasts for cheddar cheese and butter have been lowered to $1.54 to $1.57 and $2.25 to $2.31 per pound, respectively, due to relatively weak price data in recent weeks, high stock levels and lower expectations for domestic demand. The price forecast for nonfat dry milk has been lowered to 73 cents to 76 cents per pound, due to recent price weakness. Although dry whey prices have increased recently, the dry whey price forecast has been lowered to 27 cents to 29 cents per pound, due to lower expected exports, USDA says.
Lower prices in the second half of 2018 are expected to persist into 2019 for most dairy products. The cheddar cheese price forecast has been lowered to between $1.56 and $1.68 per pound, due to high stock levels and weaker expected demand. Higher tariffs imposed by China and competition from other global suppliers have reduced 2019 forecasts for nonfat dry milk and dry whey to between 74 cents and 81 cents per pound, and 28 cents and 31 cents per pound, respectively.
The butter price forecast for 2019 has been raised 1 cent at the midpoint of the range to $2.30 per pound, according to USDA data.
About the Author(s)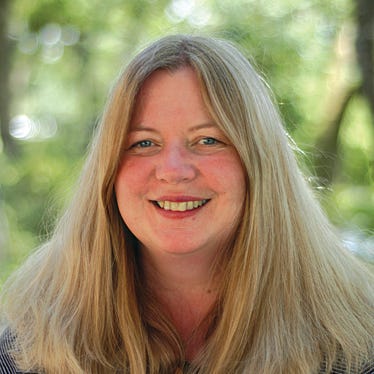 Wisconsin Agriculturist Editor
Even though Fran was born and raised on a farm in Illinois, she has spent most of her life in Wisconsin. She moved to the state when she was 18 years old and later graduated from the University of Wisconsin-Whitewater with a bachelor's degree in journalism.
Fran has 25 years of experience writing, editing and taking pictures. Before becoming editor of the Wisconsin Agriculturist in 2003, she worked at Johnson Hill Press in Fort Atkinson as a writer and editor of farm business publications and at the Janesville Gazette in Janesville as farm editor and feature writer. Later, she signed on as a public relations associate at Bader Rutter in Brookfield, and served as managing editor and farm editor at The Reporter, a daily newspaper in Fond du Lac.
Subscribe to receive top agriculture news
Be informed daily with these free e-newsletters
You May Also Like
---