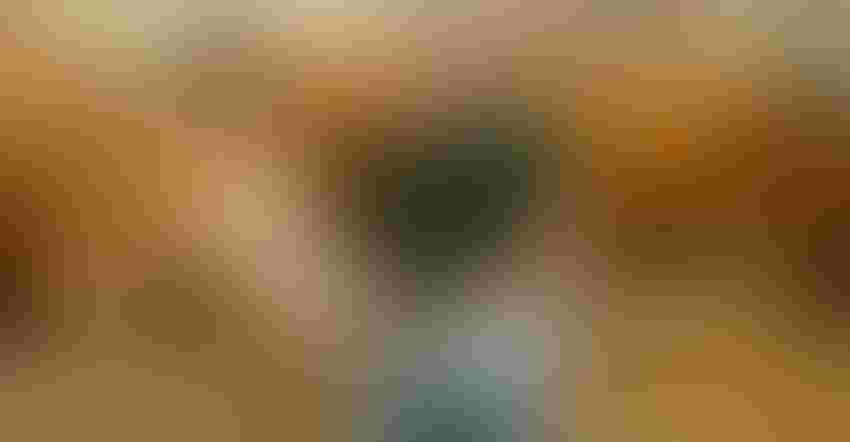 DEFENDING DAIRY: Nate Chittenden, owner of Dutch Hollow Farm in Schodack Landing, N.Y., appeared on the Fox News Channel show "The Ingraham Angle" to defend the dairy industry in light of negative comments about the industry made at this year's Academy Awards ceremony.
Photo courtesy of American Dairy Association Northeast
It was 10 p.m. on Monday night, and Nate Chittenden was busy feeding his calves.
Tired from another long day, he was ready to go in the house and go to bed when suddenly he got a phone call from someone at the American Dairy Association Northeast.
Apparently, the Fox News television show "The Ingraham Angle" wanted to talk to a dairy farmer about Joaquin Phoenix's comments on dairy farming at the Academy Awards on Sunday. If you haven't seen Phoenix's comments or happen to live under a rock, you can watch below.
The last thing Nate wanted to do was get in the car and go to an Albany television studio at 10 p.m., but he thought to himself, "if not you, then who?" 
"I decided to pony up and give it my best," he said.
So Chittenden, owner of Dutch Hollow Farm in Schodack Landing, appeared for 3 minutes on Laura Ingraham's show, defending dairy farming to millions of people. You can watch the clip here. His interview starts at the 28-minute mark.
Chittenden's appearance was arranged by American Dairy Association North East. Beth Meyer, director of consumer confidence for ADA North East, said she got word that the show wanted to talk to a dairy farmer at around 5:30 p.m. on Monday evening. Meyer said that she was contacted by a dairy farmer who knew a producer of the show and wanted to get someone to refute Phoenix's anti-dairy comments.
Meyer said she arranged for a dairy farmer to appear on the show via a television studio in Syracuse but was told just before the show that the arrangement wouldn't work, so she scrambled to get another dairy farmer to appear at a television studio in Albany. Chittenden was one of her first choices.
"This is a tough interview. This is not a thing for a newcomer to just go on," she said.
Chittenden is no stranger to the media spotlight. He appeared on ABC News in December talking about the benefits of the U.S.-Mexico-Canada Agreement to the dairy industry.
He was also interviewed by CNN on the effects of tariffs on dairy farming.
"We quickly recognized the critical opportunity we had to ensure that dairy farmers and the dairy industry would be well-represented," said Rick Naczi, CEO of ADA North East. "Because it was a live segment with an aggressive host, and we knew they were reaching out to other less-experienced parties for comment, the interview called for a seasoned, thoughtful spokesperson."
While Phoenix's comments on dairy farming drew widespread applause from his Hollywood peers, farmer social media lit up. Here is a comment on Facebook referencing a blog post on the topic from our own Amanda Radke.
Asked if he was nervous about appearing on Ingraham's show, Chittenden said "Anybody that knows me knows that I don't get too worked up about anything."
Considering the network the show was on, Fox News, Chittenden knew that he would be speaking to an audience that would likely welcome his comments. Even so, he said that he's comfortable defending the dairy industry to anyone.
"The carbon footprint of producing a gallon of milk is 90% smaller than 70 years ago," he said. "We have the proof that we're doing a better job with our animals."
So, what's his advice to farmers who want to defend the industry against outside attacks?
"First, just don't get that upset about it," he said. "At the same point, we can't come across as stubborn and outrageous. We just got to push the positive."
"We couldn't be happier with the way it turned out," Meyer said.
Subscribe to receive top agriculture news
Be informed daily with these free e-newsletters
You May Also Like
---