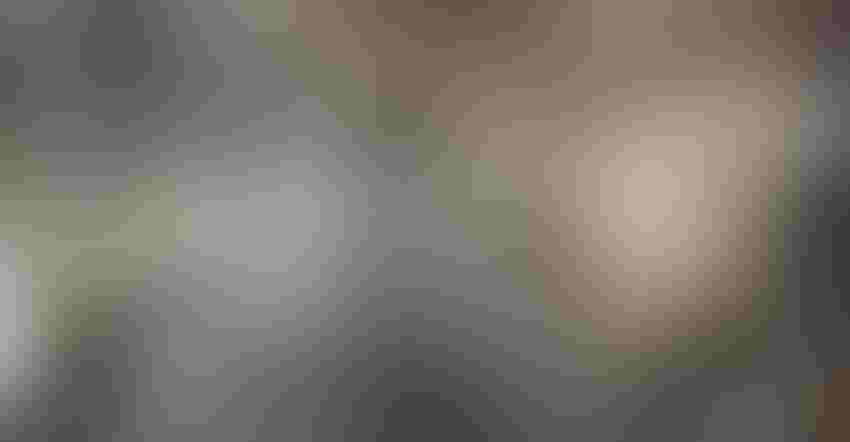 HOLD THE MILK: U.S. consumer demand may help bring mailbox prices off the bottom this spring — if national production doesn't grow too much.
Two of the nation's top dairy economists recently shared their crystal ball forecasts at Cornell University's Agricultural and Food Business Outlook program. Unfortunately, Andy Novakovic, director of Cornell's land grant programs, and Mark Stephenson, director of dairy policy at University of Wisconsin, had little good news to share.
But little as it was, there was some good news to share: "We may be at the bottom or slightly off bottom of the dairy cycle," Novakovic said. Is that pre-bottom or post-bottom? He didn't say. "Yes, we still have milk cycles. But they're bigger and more volatile and wider than in the past."
Stephenson indicated that the Margin Protection Program margins would drop about $6 over the next few months. The MPP-Dairy offers protection to dairy producers when the difference between the all milk price and the average feed cost (the margin) falls below a certain dollar amount selected by the producer.
The strong U.S. economy will help boost dairy consumption, Stephenson added. The world supply of milk fat is tight. The milk cycle is halfway through for the Southern Hemisphere, Oceana in particular.
Right now, what happens in the E.U. is the market driver, they say. Heavy E.U. inventories of dried milk products, plus the expected EY milk production increase this year, will hold down the upside.
The E.U. is currently the world's largest exporter of milk powder. Last year, it moved 50% more powder onto the world market than the U.S.
2018 price impact?
Class III milk for 2018 is expected to average $1.35 a hundred below 2017, Stephenson said. Class IV milk may be $0.85 a hundred lower. The all-milk average may be down $1.55 from 2017.
The good news may be that milk prices tend to move upward from spring into summer, which could bring some relief.
As Penn State's dairy analyst Rob Goodling pointed out in December's Dairy Outlook, the 2018 cost of production on Pennsylvania dairy farms would need to be below $17.50 per hundredweight to cash flow. Even that cost of production won't provide much profit margin at the current forecast 2018 Class III prices.
Subscribe to receive top agriculture news
Be informed daily with these free e-newsletters
You May Also Like
---