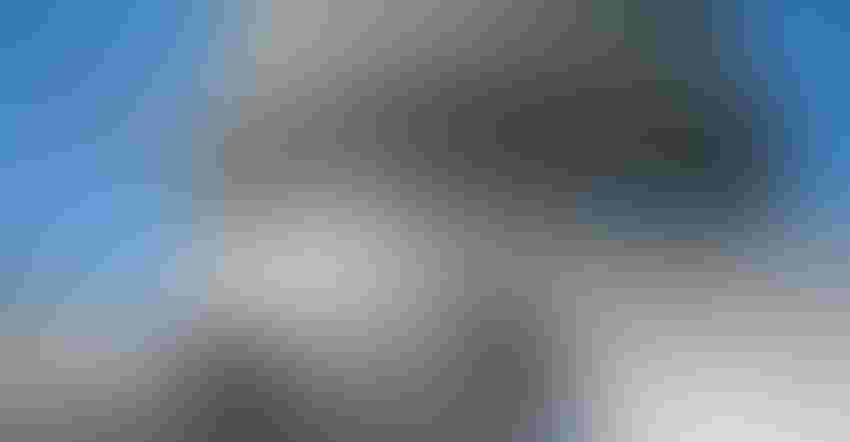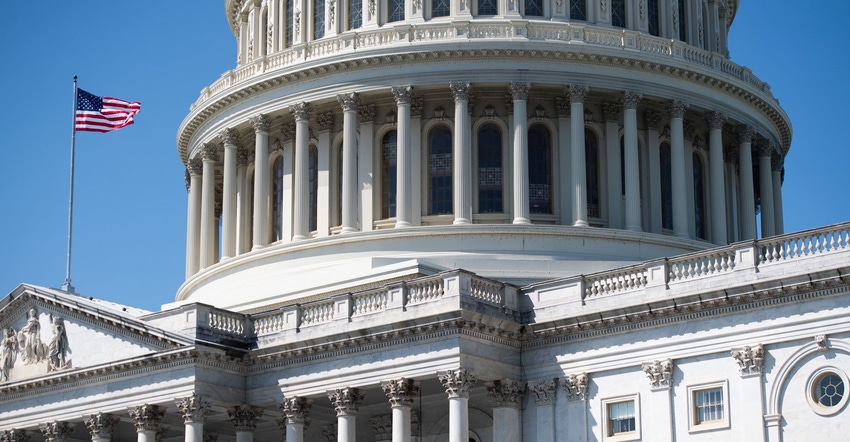 WAITING FOR FED HELP: Farmers and agribusinesses wait for the federal government's first wave of COVID-19 relief funding, which is expected any day now. For dairy farmers, it could mean direct payments to help deal with collapsed prices.
SAUL LOEB/Getty Images
Dairy farmers could see direct payments from the government as soon as June, providing at least some relief to an industry that has seen prices collapse as a result of the COVID-19 outbreak.
Secretary of Agriculture Sonny Perdue announced the $19 billion package late Friday during a press conference. It will be a mix of direct payments to farmers and product purchases — $3 billion worth — of produce, milk and meat by the government.
Related: Complete coronavirus coverage
 
Dairy farmers are getting $2.9 billion in direct payments. Farmers who experienced losses between Jan. 1 and April 15 will be compensated for 85% of the "price loss" during that period. The payment limit will be $125,000 per commodity, with an overall limit of $250,000 per individual or entity.
Payments could start rolling out by late May or early June after the federal rulemaking process concludes.
During a recent conference call with Pennsylvania agriculture and dairy leaders, Paul Bleiberg and Claudia Larson of the National Milk Producers Federation talked about the status of dairy aid for the struggling industry.
Bleiberg, vice president of government relations for NMPF, says that reimbursements for milk dumping and other help other than direct payments may come in a second aid package, though the government hasn't announced a second package yet.
Earlier this month, NMPF along with the International Dairy Foods Association presented its own Milk Crisis Plan to USDA, calling for paying producers $3 per cwt on 90% of their production if they cut production by 10% from March 2020 baseline; compensating producers whose milk was dumped as a result of supply chain disruptions; and allowing the Dairy Margin Coverage program to be reopened.
According to news reports, Perdue has stated that the government would not reopen Dairy Margin Coverage, stating that reopening the program would distort the idea of insuring milk margins before a crisis and that doing so would also incentivize farmers to not take out insurance in the future.
Clarifying SBA help
Larson, director of government relations for NMPF, says the best bet for farmers to get help from the Small Business Administration right now is through the Paycheck Protection Program, which provides loans for small businesses to keep workers on the payroll.
Unfortunately, the $350 billion program ran out of funding late last week, just two weeks after sign-up started. News reports indicate that Congress and the Trump administration are working on reviving the program, but nothing has been agreed upon yet.
SBA rolled out several programs earlier this month to help small businesses deal with COVID-19, but there has been confusion on what farmers and agribusinesses are eligible for.
Larson says that right now farmers and ag businesses are not eligible to get loans under the Economic Injury Disaster Loan program. Ag co-ops with more than $1 million in annual receipts can't access it either.
The PPP was rolled out for small businesses and farmers were eligible to apply. SBA forgave the loans if employers kept their employees on the payroll for at least eight weeks and if the money was used for payroll, rent, mortgage interest or utilities. At least 75% of the total loan amount must be used for payroll to be eligible for 100% loan forgiveness.
Loan payments are deferred for six months, and the loan has a maturity of two years and an interest rate of 1%.
The program is for any small business with less than 500 employees — including sole proprietorships, independent contractors and self-employed persons affected by COVID-19.
So far, $2.97 billion in loans have been issued nationwide to borrowers identifying themselves as being in agriculture, forestry, fishing or hunting, according to SBA.  
When it comes to self-proprietors, or farmers with no employees, Larson says SBA is accepting applications, but they are calculating a farm's net profits as the owner's earnings.
Larson says that for the purposes of the PPP loan, only workers whose principal residence is in the U.S. can be counted. This means that payroll expenses for an employee whose principal residence is not in the U.S. won't count toward determining how big of a loan a borrower can get, and they are not allowed to be paid with the loan.
"The defining phrase is 'principal residence' in the U.S., not 'foreign worker.' I make this distinction because it does not matter where the worker is from originally, but matters where they can legally call home," she says. "There is currently no universal way to define or document an individual's principal residence, and further clarity is being sought. In the meantime, H-2A and H-2B workers are sometimes being counted as employees by PPP lenders and other times not."
Dumping milk
Rob Barley, chairman of the Pennsylvania Milk Marketing Board, says that under Pennsylvania rules, milk that has not been marketed through the federal order system must still be paid under the Pennsylvania minimum price — Class IV — if it is produced and sold in the state.
Not all Pennsylvania dairy farms fall under a federal order, and there has been confusion as to whether these farmers will get paid for dumped milk. This provision was adopted to prevent dealers from rejecting milk that is not of inferior quality, Barley says. There is also a 28-day notice for dealers to contact producers that contracts will be terminated.
For any farmer who has been forced to dump milk, Barley says to measure and record it, and even get an independent person to do it.
Also, the 15-cent-per-cwt assessment for the dairy checkoff has been waived for any milk that's been dumped as a result of COVID-19, according to the Pennsylvania Center for Dairy Excellence.
Kevin Peter, director of dairy for Wawa and representative of the Pennsylvania Association of Milk Dealers, says that many dealers are now issuing masks for employees and are taking temperatures of employees when they come into work.
Dealers, he says, are also keeping higher inventories of product just in case people get sick and plants must be shut down.
Peter says that demand for dairy has dropped as schools and restaurants have been closed for several weeks. Even though several schools and municipalities are doing feeding programs, dealers are also setting up contracts with food banks to accept more milk and are providing dairy products to temporary hospitals and healthcare facilities.
About the Author(s)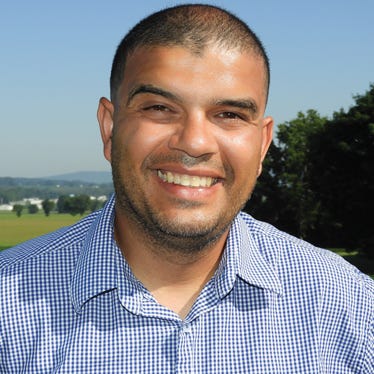 Editor, American Agriculturist
Chris Torres, editor of American Agriculturist, previously worked at Lancaster Farming, where he started in 2006 as a staff writer and later became regional editor. Torres is a seven-time winner of the Keystone Press Awards, handed out by the Pennsylvania Press Association, and he is a Pennsylvania State University graduate.
Torres says he wants American Agriculturist to be farmers' "go-to product, continuing the legacy and high standard (former American Agriculturist editor) John Vogel has set." Torres succeeds Vogel, who retired after 47 years with Farm Progress and its related publications.
"The news business is a challenging job," Torres says. "It makes you think outside your small box, and you have to formulate what the reader wants to see from the overall product. It's rewarding to see a nice product in the end."
Torres' family is based in Lebanon County, Pa. His wife grew up on a small farm in Berks County, Pa., where they raised corn, soybeans, feeder cattle and more. Torres and his wife are parents to three young boys.
Subscribe to receive top agriculture news
Be informed daily with these free e-newsletters
You May Also Like
---