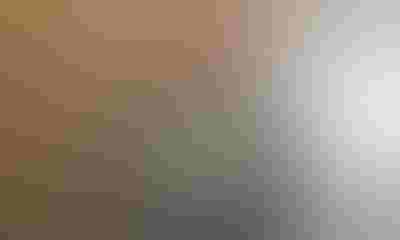 Syndicated cartoonist Leigh Rubin, who has been making people laugh for more than 30 years, introduced his new book, "The Big Book of Moo," on Oct. 6 at World Dairy Expo in Madison.
Proceeds from the book, a collection of nearly 300 color "cow-centric" cartoons, will benefit the National Dairy Herd Information Association Scholarship Fund. The 160-page book sells for $14.95.
Why cows?
Rubin, who lives in Nipomo, Calif., didn't grow up on a farm. But he says he loves cows. "As far back as kindergarten, cows have played an incredibly important role in my life," he explains. "I think cows are funnier than people."

LOTS OF LAUGHS: Cartoonist Leigh Rubin introduced his new book, "The Big Book of Moo," on Oct. 6 at World Dairy Expo in Madison.
Rubin says he likes to focus on childhood humor. "My wife thinks my sense of humor was arrested at age 8," he notes.
Rubin admits he can get away with a lot by making fun of cows in his cartoons instead of people. "One of the fun parts about cartoons is you can get political with cartoons and make fun of social and personal aspects of life, and everybody thinks it's funny."
Rubin's cartoons run in more than 400 newspapers and other publications worldwide.
He says he finds cows to be very inspirational. "I like drawing animals; cows are my favorite," he says. "Holsteins — with their black and white markings — lend themselves well to comics that are printed in black and white."
In 2015, Rubin spoke at the National DHIA's 50th annual meeting. By chance, he stayed for the National DHIA Scholarship Auction. "The auction was so fun," he says. "The winning bidder paid a lot for a collection of my books."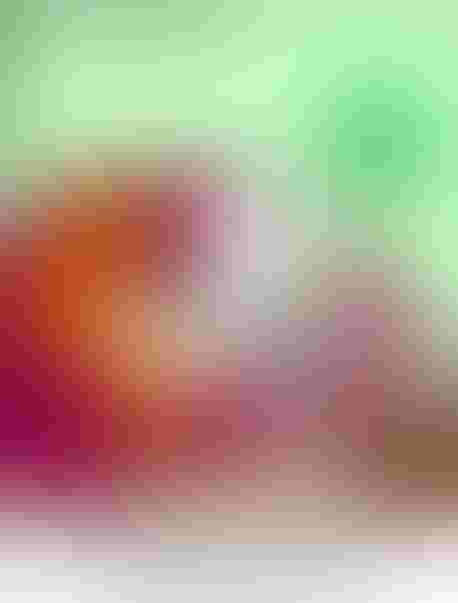 Members of the National DHIA Scholarship Committee approached Rubin about creating an exclusive book, with a portion of sales going to support the scholarship fund. Historically, auction proceeds generate the bulk of available funds.
"'The Big Book of Moo' is one way a lot of people can get involved in supporting the National DHIA Scholarship Fund," says Jay Mattison, National DHIA chief executive officer and administrator. "This is a great outreach for brightening someone's day — through laughter and supporting dairy youth."
Rubin, whose sister is a veterinarian, understands the financial burden associated with undergraduate and advanced-degree education. "Creating 'The Big Book of Moo' is one small way I can give back to National DHIA and this worthy cause," he explains.
Instrumental in creating the National DHIA Scholarship Fund, Susan Lee, Idaho DHIA manager, is thankful for Rubin's involvement in this fundraising endeavor. "[His] generosity and creativity is greatly appreciated," says Lee. "This book is a great opportunity for more people to support the National DHIA Scholarship Fund."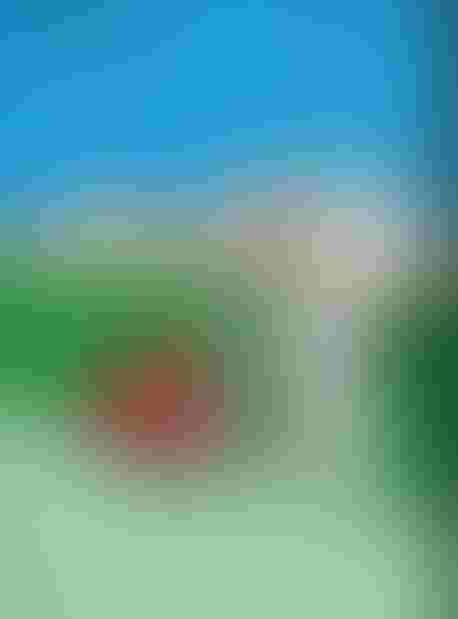 Bruce Dokkebakken, Minnesota DHIA manager and longtime National DHIA Scholarship Committee member, encourages cow enthusiasts to purchase "The Big Book of Moo" as gifts. "Brighten a friend's day with some humor and share a few laughs," he says. "And just as important, you'll be supporting a scholarship fund that helps dairy youth financially as they pursue college degrees and become agricultural professionals."
Holly Thompson, National DHIA Scholarship Committee chairwoman and Little Valley Dairy owner-operator from Plainview, Minn., understands how important scholarships are in offsetting the financial burden of higher education.
"It's neat to see youth grow up, learn about their career aspirations, follow their collegiate education and watch them contribute professionally to furthering the U.S. dairy industry," Thompson says. "For me, it's gratifying to know that National DHIA played a role in helping youth achieve their career goals — especially given today's depressed farm prices.
"We're excited about partnering with Rubin to boost the National DHIA Scholarship Fund and potentially offer more scholarships in the future," Thompson adds. "Purchasing 'The Big Book of Moo' is a great opportunity for those who do not attend the National DHIA Scholarship Auction to support this scholarship fund and help students pursuing agricultural degrees."
Established more than 20 years ago, the National DHIA Scholarship Fund has awarded more than $250,000 in scholarships to full-time undergraduate students who have a family member affiliated with National DHIA. Earlier this year, National DHIA presented its first scholarships to dairy-focused veterinary medicine students. Scholarships are also awarded to third- and fourth-year students enrolled in a U.S. college of veterinary medicine. Approximately 20 scholarships are awarded annually.
To order the 160-page "The Big Book of Moo," go online to moo.cartoonistbook.com. The supply is limited. Learn more about Rubin and Rubes Cartoons at rubescartoons.com.
Subscribe to receive top agriculture news
Be informed daily with these free e-newsletters
You May Also Like
---