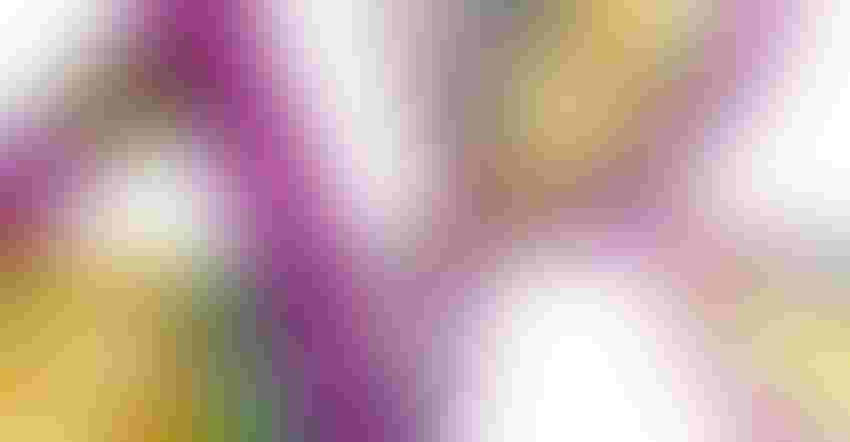 GROWING FIELD: This is how seed technologists view the corn plant and a host of other crops.
rmarschall/iStock/Thinkstock
Coming crop technologies wasn't on the agenda of early November's Mid-Atlantic Master Farmer Association board meeting. The topic proved so fascinating, though, that the board had to be dragged away from it after reading Local independents aim for larger seed market share and listening to board president Taylor Doebler. But he wasn't to blame.
Constantly evolving genetic and biological technologies are creating stunning new opportunities for scientists, ag entrepreneurs and farmers who are ahead of the game and can capture niche markets. Reason: Universities and venture capitalists from all around the world, even China, are pouring billions of dollars into research and development — for one good reason. They're the ones who financially gain the most by licensing and selling technologies. Here're a few examples crossing my desk just this week.
Genome editing: today's biggie
Most seed companies now have access to CRISPR-Cas9 genome-editing technology or plant traits created with it. Syngenta is the latest to attain a non-exclusive IP license from the Broad Institute of MIT and Harvard for agricultural applications. It's being used in multiple crops, such as corn, wheat, tomatoes, rice and sunflowers.
Michiel van Lookeren Campagne, Syngenta's global head of seeds research, sums up the benefits in one sentence: "Gaining access to CRISPR-Cas9 technology allows us to accelerate the rate of innovation in the development of new plant varieties, and bring novel traits into the hands of growers faster, and with greater efficiency."
More vitamin E in grain?
Scientists at Cornell University and other institutions have identified 14 corn genes involved in synthesizing vitamin E. Six were newly discovered to encode proteins that contribute to a class of antioxidant compounds called tocochromanols — vitamin E.
"We've established a near-complete foundation for the genetic improvement of vitamin E in grain of maize (corn) and other major cereals," says Michael Gore, Cornell plant breeder and geneticist. That's the short of a very long, technical story.
Next-level seed protectants
Dow AgroSciences' Mycogen Seeds is offering a six-pack of fungicidal active ingredients to thwart Fusarium, Rhizoctonia, Pythium and Phytophthora seedlng pathogens for 2018 grain and silage corn hybrids. Revontek is unique in that it contains a biological protein for enhanced root growth. And it comes with a protective polymer coating.
Alison Robertson, Iowa State University Extension plant pathologist, notes that farmers don't like to hold off planting just because a cold front is coming on: "Corn is most susceptible to seedling disease if cold stress occurs two to four days after planting.
"You can plant into warm soils and seeds will absorb water. But if you get cold, wet soils 48 to 96 hours later, the seed stops growing," she adds. Once the seed stops growing, it begins leaking carbohydrates and amino acids, allowing nearby disease pathogens such as Pythium to invade.
New pesticide delivery systems
Seed treatment tech isn't the only in-ground innovation field. Polymer-based delivery systems to blend insecticides and fungicides with in-furrow liquid fertilizers are also improving. Arysta LifeScience and Vive Crop Protection recently received an international award for best collaborative effort in the crop protection or plant biotechnology arena.  
In brief, they teamed up Vive's  polymer-based delivery system with Arysta's fluoxastrobin and bifenthrin fungicides to make liquid fertilizer-compatible products for in-furrow use for corn and soybeans. The goal is to combat soil-borne disease and insect pressure before plants emerge.
For the GMO-paranoid
If you're a diabetic, shut up and poke yourself with that recombinant DNA human insulin pen. That's right. Some 35 years ago, FDA approved human insulin synthesized in genetically engineered bacteria — the world's first recombinant DNA drug product. As the medical reviewer of the product and the head of the review team, Henry Miller, founding director of FDA's Office of Biotechnology, had a front-row seat.
"No drug, let alone one made with a new technology, had ever been approved that quickly," Miller says. The product was approved within five months of being submitted to the FDA gauntlet. Miller is the Robert Wesson Fellow in Scientific Philosophy and Public Policy at Stanford University's Hoover Institution.
Today, sales are in the hundreds of billions of dollars annually. Recombinant DNA- and monoclonal antibody-derived drugs dominate the top 10 of pharmaceutical sales.
Source: Genetic Literacy Project
Subscribe to receive top agriculture news
Be informed daily with these free e-newsletters
You May Also Like
---