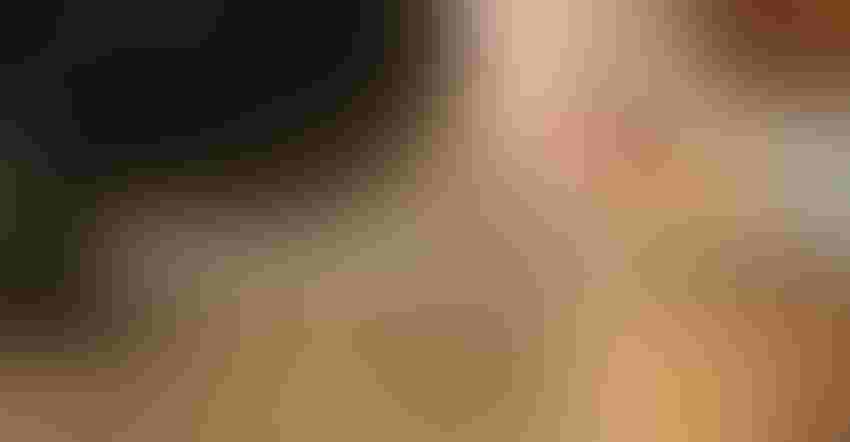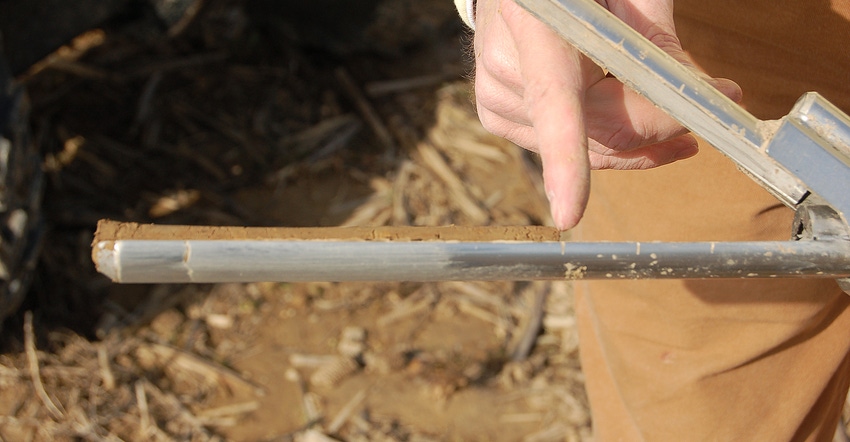 SEEK GOOD INFO: Planning before you take soil samples and executing properly while pulling samples delivers reliable results that lead to better soil nutrient decisions.
Neal Kinsey initially learned principles of agronomy from William Albrecht, a former professor of soil science at the University of Missouri. Albrecht developed strategies based on paying attention to calcium and magnesium and balancing the soil. While not all agronomists support these methods, Kinsey has built a successful business with clients worldwide, operating as Kinsey Ag Services, Charleston, Mo.
Recently, he visited with Indiana farmers at a session hosted by AgriGold. "I've followed him for a long time and find his ideas interesting," says Mark Law, regional sales manager for AgriGold, Bloomington, Ind. "We were pleased to have him share his thoughts on soil fertility with farmers here."
Kinsey's ideas on soil sampling, which apply no matter what fertility strategy you follow, prompted questions from farmers:
When is the best time to pull soil samples? "The most important thing is to pull them at the same time of year every time," Kinsey said. "That allows you to make better comparisons as you pull samples from the same areas within the same fields over time."
Many people prefer pulling samples after harvest, and that's a logical time, he noted. Others opt for pulling samples in the spring, when volume is usually lower at labs. Spring sampling gives time to plan a soil fertility program that can start after harvest, Kinsey said.
Don't take samples if you've just experienced a prolonged drought, applied nitrogen there in the past 30 days or applied sulfur in the past six months. "And if no samples have been taken within the past two years, the best time to sample is as soon as circumstances permit," Kinsey said.
How often should you take soil samples? Kinsey prefers sampling soils every year, especially if soil fertility is high or trace elements are used to obtain top yields.
How deep should you pull soil samples? Generally, 6.5 to 7 inches deep is adequate in conventional tillage, Kinsey said. Maintain a consistent soil sampling depth.
"For no-till, pull soil cores 4 inches deep," he advised. "If you want to see what's happening below 4 inches in no-till, pull some separate samples at a deeper depth."
Where should you pull soil samples? Draw a map of the field that makes soil sampling areas repeatable and is useful when applying fertilizer, Kinsey said. Divide the field into sampling areas with the same color, slope, texture, drainage and history of erosion, cropping, fertilization, and manure application. Sampling areas should represent no more than 20 acres the first year, even if they appear similar.
Avoid places with taller or shorter plants, different weed or grass patterns, or lower or higher yields, unless they're large enough to fertilize separately. "If it isn't large enough to fertilize separately, leave it out," he recommended.
Kinsey prefers using information on electrical conductivity differences between soils collected with a Veris machine to create soil mapping zones. "It helps us sample and manage soil fertility on areas which are most alike," he said.
Learn more at kinseyag.com.
About the Author(s)
Subscribe to receive top agriculture news
Be informed daily with these free e-newsletters
You May Also Like
---