U.S. farm managers, consultants, advisers invited to attend International Farm Management Congress
U.S. farm managers, consultants, advisers invited to attend International Farm Management Congress
22nd International Farm Management Congress to meet in March in Australia, a look back at 2017 Scotland tour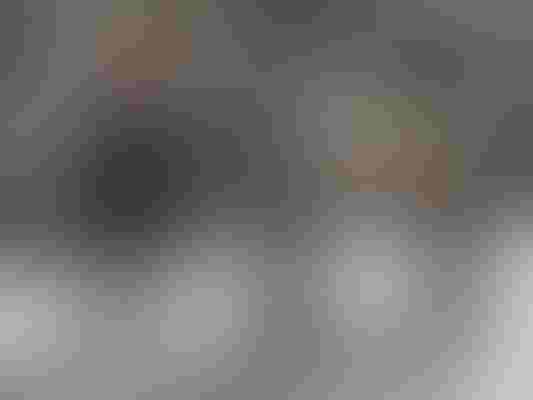 Queen Elizabeth II's pony trainer visits with tour guests in Scotland.
The 22nd Congress of International Farm Management is set for March 3-8, 2019, at Tasmania, Australia. The international event is an opportunity for U.S. farm managers, consultants and advisers to network with colleagues from around the world and gain an international perspective on agriculture, says Dr. Damona Doye, U.S. IFMA vice-president and associate vice president and regents professor, Oklahoma Cooperative Extension Service.
"The IFMA Congress is a valuable opportunity for people working in agriculture industries to meet other agricultural professionals from around the world, find out what practices are used in other countries and learn more about global agricultural issues," Doye says. "For me, it has been a fantastic professional development opportunity with fascinating insights into global production, marketing, policy and economics."
The Congress, held at various locations around the world every second year, draws about 300 delegates from more than 30 countries. The theme of the 22nd Congress is 'Growing Agriculture @ 41 Degrees South - excellence in farm management through innovation, diversification and integration with tourism.' The congress will include presentations and farm visits with a focus on farming in Tasmania, a state with mostly smaller diversified farms, producing mainly for export markets.
In 2017, the Congress was held in Scotland where they toured dairies, farms, gardens and even visited with Queen Elizabeth's II's dairy manager, who had interesting stories about the history of the herd, says Doye. View the above photo gallery for a glimpse into the Scottish tour.
For further information, visit www.ifma22.org or contact Doye at [email protected] or 405-744-5398  o rGuido van der Hoeven at [email protected] or 919-515-9071. 
See International Farm Management Congress set for March 3-8, 2019, Tasmania, Australia
Subscribe to receive top agriculture news
Be informed daily with these free e-newsletters
You May Also Like
---