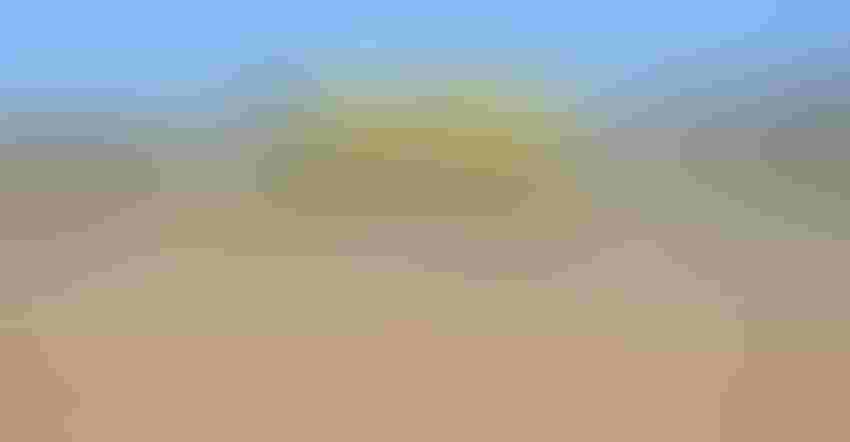 PLANTING DECISIONS: It's possible USDA's 2019 subsidy program might cause some farmers to continue trying to plant longer, but all the details aren't in yet.
If you've done your calculations about if and when to take prevented planting on fields after the final planting date passes, you may want to take another look. That's the word from Jim Mintert and Michael Langemeier, Purdue University Extension agricultural economists and director and associate director of the Purdue Center for Commercial Agriculture, respectively.
"Things changed after USDA Secretary of Agriculture Sonny Perdue, speaking on May 23, announced a new round of trade mitigation payments for 2019," Mintert explains. "Based on the announcement from USDA, only acres that are planted in 2019 will qualify for trade mitigation payments."
Langemeier adds, "If that's the case, taking the full prevented planting payment on corn acres will not be as attractive compared to other options as it was before the announcement.
"Many people were speculating that a program similar to the Market Facilitation Program in 2018 would favor planting soybeans versus corn, because in last year's program, soybean producers got much higher government payments. However, it appears USDA crafted this program so that it would not impact the decision to shift from corn to soybean acres so dramatically. USDA's announcement indicates payments will be based on the total acres you plant and certify with the Farm Service Agency this summer. Many crops were specified in the announcement as ones that could be grown in 2019 and qualify for payment."
However, Mintert stresses that they are making assumptions based on the initial USDA announcement. Look for more details about the program to be released by USDA soon.
"The key point is that it appears prevented planting acres will not qualify for a trade disruption payment based on the original USDA announcement," he explains. "The net result is that tying the trade disruption payment to planted acres could provide some additional encouragement to keep planters rolling in late June and even early July, depending on the location. We will be updating our analysis as soon as USDA makes details of the program available."
Facts so far
Mintert notes key points about the 2019 USDA program known so far:
Multiple crops covered. Here's what the announcement specified as far as crops covered: "Producers of alfalfa hay, barley, canola, corn, crambe, dry peas, extra-long staple cotton, flaxseed, lentils, long grain and medium grain rice, mustard seed, dried beans, oats, peanuts, rapeseed, safflower, sesame seed, small and large chickpeas, sorghum, soybeans, sunflower seed, temperate japonica rice, upland cotton, and wheat will receive a payment based on a single county rate multiplied by a farm's total plantings to those crops in aggregate in 2019."
That introduces the idea of a single county rate versus a rate based on each crop grown, Langemeier observes.
Potential payments over time. Payments will be made in up to three tranches, with the second and third tranches evaluated as market conditions and trade opportunities dictate, according to USDA. The takeaway is that if trade disputes are settled and prices improve, there might not be second- or third-round payments, Mintert says.
Timing of payments. The first payment tranche will begin in late July or early August, as soon as practical after Farm Service Agency crop reporting is completed by July 15, according to the initial announcement. If second and third payments are made, they would be expected in November and January.
"We don't know what the size of the first payment this summer might be," Mintert says. "You might assume payments would be divided into thirds of what USDA expects to pay out if the program continues through the third payment. But that's just speculation at this point. We're still waiting for those details."
Subscribe to receive top agriculture news
Be informed daily with these free e-newsletters
You May Also Like
---