Tobacco growers turn to new methods of marketing
Tobacco growers turn to new methods of marketing
• There is a small, but growing trend  for tobacco farmers to seek out alternative marketing options when they can't — or don't want — to sell at contract delivery stations.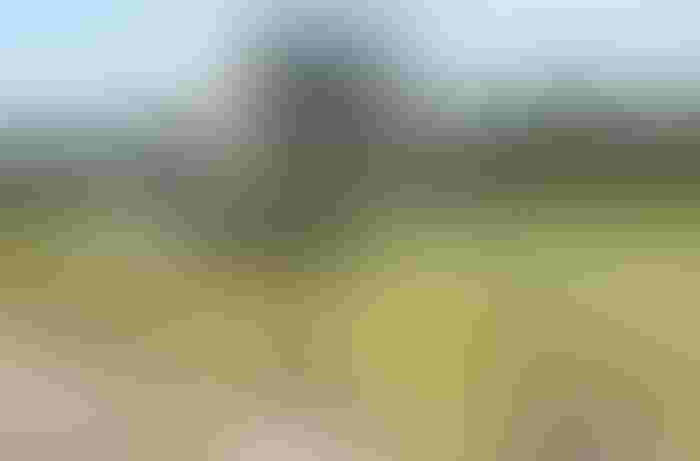 Direct contracting with a manufacturer or leaf dealer has been the dominant method of marketing American tobacco in this century.
But there is a small, but growing trend  for tobacco farmers to seek out alternative marketing options when they can't — or don't want — to sell at contract delivery stations.
"There has been a dramatic increase in the last few seasons in the number of what I call 'secondary' leaf markets," said Rick Smith, a leaf dealer in Wilson, N.C. "I consider this development not only desirable but inevitable."
Smith said these markets provide a method for absorbing the excess tobacco left over after contracting has absorbed all the leaf it wants.
"What is typically left is tobacco produced without a contract, tobacco produced under a contract but in excess of the contracted amount, or tobacco produced with a contract but which doesn't meet quality requirements," he said.
Alternative marketing vehicles are not an entirely new concept in American tobacco.
"Even back under the tobacco program, there were secondary buyers who bought outside the auctions," said Smith. "The reason was the same then as it is now: Excess tobacco has and will at times find itself without a home, and sooner or later, some means has to be devised for it to enter the trade."
Among the ones that have sprung up are:
• Sealed bid auctions — In this type of sale, one buyer at a time inspects the offerings and makes a bid, which he seals in an envelope and leaves in a secure place designated by the owner.
"This method (sometimes called the silent bid) seems to me to offer the possibility — over time, anyway — of getting close to the highest bid a farmer is going to get," said leaf dealer Smith.
"A 'questionable' lot of tobacco — one that is close to grade but not quite there — will attract a better price in this type of auction than if it gets a discounted grade at a receiving station."
One sealed bid auction was conducted in 2012. It took place at the Liberty Warehouse in Wilson.
Greg Ray, the manager, said, "We had competition, with eight or 10 buyers at each sale, and the sealed bid gives the buyer a lot of incentive to make his bid at the highest level he can afford," said Ray.
"This system gives the farmers the best chance at getting the highest price."
• Delivery stations that don't require contracts — Tobacco Rag Processors in Wilson, N.C., has added a new aspect to tobacco marketing.
Take it or leave it
"The grower just shows up with the tobacco he wants to sell, and Tobacco Rag gives him a grade," said Smith. "He can take it or leave it."
Tobacco Rag has solicited mostly lower quality tobacco in the past.
"But I understand Tobacco Rag has also bought some higher quality tobacco, even some premium tobacco as well," said Smith. "Of course to do this, you have to pay in the contract price range."
The concept has attracted some imitators. This past summer, Whitehall Trading Co. began operating in Seven Springs, N.C. Functioning essentially as a delivery station without contracts, it provides another avenue for tobacco farmers to sell tobacco that doesn't have a home.
"The goal is to give the farmer an alternate method of marketing all grades of tobacco, including the lesser-quality grades," said Mac Grady of Seven Springs, co-owner of Whitehall.
"We didn't get as much tobacco as we hoped, but we did enough business to do this again next year."
In Kentucky, uncontracted delivery stations are operating in Lebanon and in Cynthiana. Both are operated by International Tobacco Trading Group (ITTG) in association with  Golden Leaf Tobacco (a sister company to Bailey's Cigarettes).
But this is a temporary arrangement, said Brian Furnish, owner of ITTG. 
"Next year we plan to offer contracts, but this season we are accepting leaf that needs a home, for whatever reason," Furnish said.
"I will meet you, weigh and grade  your tobacco, and if you are satisfied with the price, give you a check."
The market conditions for burley this year — strong demand developing after the crop was up and growing — would seem to favor the ITTG approach for the moment.
But Furnish insists that he and Bailey's intend to be a factor in Kentucky leaf sales for the foreseeable future.
When an open house was held at the Cynthiana facility, the state's agriculture  commissioner — James Comer — attended, and he asked about UTTG's plans. "We told him we are in this for the long haul," Furnish said. 
• Conventional auctions ― The legendary method of marketing tobacco fell into near total disuse in this century, but it has made a bit of a comeback in the last few years in Kentucky,  North  Carolina and Virginia.
There are at least three burley auctions in Kentucky this year, in Mount Sterling, Lexington  and Danville.  
Two conventional auctions served flue-cured growers this year. One was in Rural Hall, N.C., north of Winston-Salem, and the other was in Danville, Va.
So there are quite a few more marketing venues this season than growers had immediately after the buyout, and there may be more to come, said Smith.
"And that would not be a bad thing.  In the leaf market of today, growers simply can't have too many outlets," he said.
Subscribe to receive top agriculture news
Be informed daily with these free e-newsletters
You May Also Like
---