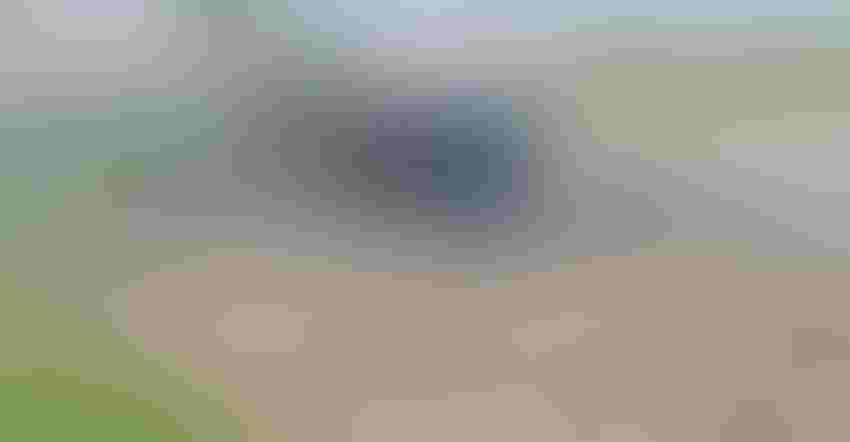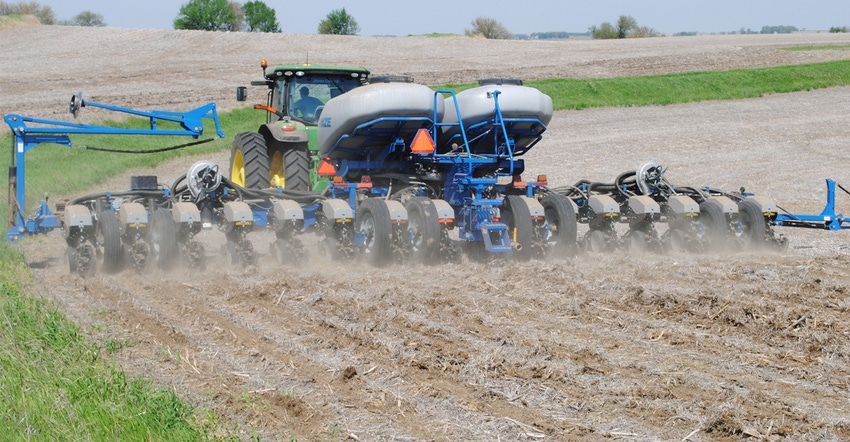 TEST IT OUT: As the growing season commences, farmers are increasingly interested in discovering what works in the field and what doesn't.
In times of tight margins, no one wants to waste money on practices that don't work. That's where on-farm research comes in. "Each year, producers conducting on-farm research choose to work on a variety of topics," says Nebraska Extension educator Laura Thompson.
"We are encouraging producers to look at questions that impact the long-term productivity and profitability of their operation," she says. "Some examples of these might be agronomic studies on row spacing, planting rates, variable-rate planting prescriptions and integration of cover crops."
Nebraska researchers are also encouraging producers to evaluate soil fertility and nutrient management decisions like lime application, nitrogen application rates and timing, phosphorus application, and starter fertilizer use. Past on-farm research participants averaged a profit increase of $31.25 per acre by implementing what they learned in their on-farm research studies.
Nitrogen management has always been a popular topic for trials. "In-season nitrogen management continues to be a topic that growers and researchers are interested in," Thompson says. As an example, in one study, a grower compared applying a preplant-only nitrogen treatment at 210 pounds per acre for corn to applying part of the nitrogen preplant at a rate of 70 pounds per acre, and then part as a sidedress application in three different rates of 110 pounds, 140 pounds and 170 pounds per acre. "He saw a significant yield increase of 23 to 35 bushels per acre for using a sidedress application compared to the preplant only," she says.
"Using aerial imagery, we were able to identify where greater nitrogen loss occurred in the preplant treatments, and that this loss was occurring more in one soil type within the field," Thompson explains. Within the preplant-only nitrogen treatments, there was a 20-bushel-per-acre difference between soil types. "This study highlighted the benefit of using in-season nitrogen applications as part of a nitrogen management plan. It also highlighted opportunities for site-specific or variable management within field crop management," she says.
"Applying a portion of the year's nitrogen fertilizer in-season can reduce opportunities for nitrogen losses," Thompson says. "In-season applications also give us more opportunity to be reactive to actual growing conditions in our management. Several nitrogen studies are evaluating technologies for determining the rate of nitrogen to apply during the growing season," she says. "Crop canopy sensors mounted on high-clearance applicators are being evaluated as one way to direct variable-rate, in-season nitrogen fertilizer application, which is then applied on the go."
Sensors can also be mounted on drones to similarly direct an in-season, variable-rate nitrogen prescription. This sensor technology has exhibited the ability to increase fertilizer use efficiency and profitability, so sensors mounted on high-clearance machines and drones will continue to be evaluated this season, says Thompson.
Other topics on the radar are nitrogen fertilizer applications to soybeans at R2 stage in southwest Nebraska. Another study is using multi-hybrid planting technologies to look at application of seed treatments for soybean sudden death syndrome in parts of the field where it has historically been a problem, and omitting treatment in areas where it has not, to save on input costs.
The great thing about on-farm research is that farmers do not have to plan their studies alone. "The team of Nebraska Extension educators working with on-farm research are able to help farmers set up experiments to answer the specific questions that are important to their farm operation," Thompson says. "Extension educators will visit with the producer to help them," she adds. "These experiments are valuable because they are designed to meet the need of the individual producer. There are also numerous research plans already developed that producers can use if they fit their goals."
Extension researchers encourage multiple locations for the same experiment. If several producers are interested in the same thing, researchers can coordinate the projects and can compile the results from several farms, providing more data and confidence in the findings, Thompson says.
"We design trials with replication and randomization, so that we can account for field variability, and producers can have confidence in their research results," she says.
Over the years, on-farm research projects in Nebraska have been somewhat concentrated in locations in the east-central and south-central parts of the state, but the network has been expanding to work more with producers in other areas.
"We would really like to see this trend of expansion continue, particularly in the northeast, southeast, southwest and Panhandle," Thompson says. "Our goal is to be a truly statewide network, which producers can access and utilize to answer their agronomic questions."
Due to the variety of studies and the timing in which they are implemented, researchers continue to work with farmers to set up on-farm trials year around, so there is no deadline for becoming involved this season.
Go online to learn more about the on-farm research network or contact Thompson at [email protected].
About the Author(s)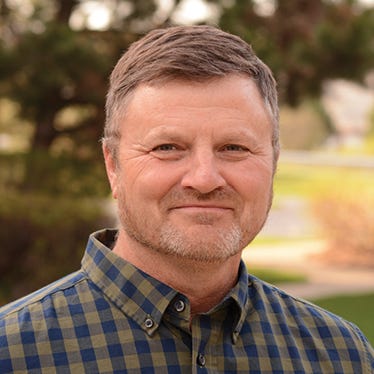 Curt Arens began writing about Nebraska's farm families when he was in high school. Before joining Farm Progress as a field editor in April 2010, he had worked as a freelance farm writer for 27 years, first for newspapers and then for farm magazines, including Nebraska Farmer.
His real full-time career, however, during that same period was farming his family's fourth generation land in northeast Nebraska. He also operated his Christmas tree farm and grew black oil sunflowers for wild birdseed. Curt continues to raise corn, soybeans and alfalfa and runs a cow-calf herd.
Curt and his wife Donna have four children, Lauren, Taylor, Zachary and Benjamin. They are active in their church and St. Rose School in Crofton, where Donna teaches and their children attend classes.
Previously, the 1986 University of Nebraska animal science graduate wrote a weekly rural life column, developed a farm radio program and wrote books about farm direct marketing and farmers markets. He received media honors from the Nebraska Forest Service, Center for Rural Affairs and Northeast Nebraska Experimental Farm Association.
He wrote about the spiritual side of farming in his 2008 book, "Down to Earth: Celebrating a Blessed Life on the Land," garnering a Catholic Press Association award.
Subscribe to receive top agriculture news
Be informed daily with these free e-newsletters
You May Also Like
---