Tank-mix issues unclear on new auxin herbicides, some things are clear
Tank-mix issues unclear on new auxin herbicides, some things are clear
Farmers across the Southeast are hopeful they will be able to use all of the new auxin-tolerant herbicide technologies in 2017 to better control pigweed and other tough weeds.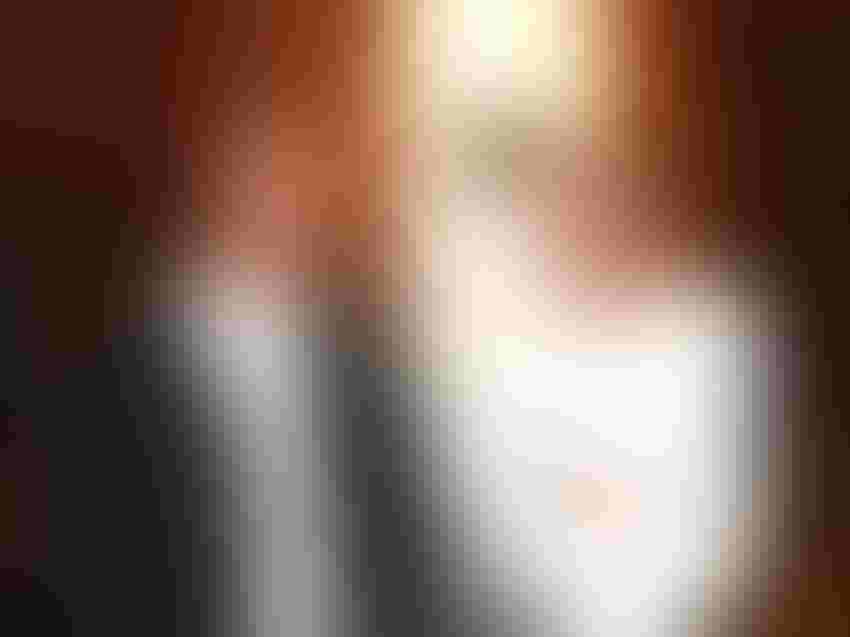 Farmers across the Southeast are hopeful they will be able to use all of the new auxin-tolerant herbicide technologies in 2017 to better control pigweed and other tough weeds.
Alan York, North Carolina State University weed specialist and Williams Neal Reynolds professor of crop science, says the new technology works well when used as part of a system. As of December, the Environmental Protection Agency has granted supplemental registration for just one of the new technologies.
"We received supplemental labeling for XtendiMax on Nov. 9. We are still waiting on registration of other dicamba products (Roundup Xtend, FeXapan) and 2, 4-D (Enlist Duo)," York said. "The big questions now are when will the others be registered and the tank-mix issue. We need clarification on the tank-mix issue."
York said farmers are in a holding pattern until they get approval for tank mixes.
"We know what to say about stewardship as it relates to off-target deposition. What we don't know is how to recommend systems or position the products. We need tank-mix approvals to tell growers how best to use the new technology," he said.
XtendiMax has a time-limited registration. "EPA has been very clear: if we have unacceptable frequencies of off-target issues or if we see resistance developing quickly, they can let the registration expire," York said.
Speaking at the winter meeting of the North Carolina Agricultural Consultants Association in Raleigh, York said he is hopeful farmers will get EPA approval to use the other new products, other than just XtendiMax, in time for the 2017 production year.
York said EPA is highly concerned with off-target deposition and weed resistance.
"To reduce potential for vapor drift, only brands of dicamba or 2, 4-D specifically registered for use on Xtend or Enlist crops can be used. The new products have much reduced potential vapor drift compared with traditional products. The single most important thing we can do to reduce potential for vapor drift is to use only those specific products," he emphasized.
Stewardship is critical and N.C. State and the North Carolina Department of Agriculture and Consumer Services (NCDA) are planning training sessions across North Carolina to help farmers better utilize the new technology. York said training is planned in conjunction with the upcoming winter cotton and soybean meetings with other training sessions in the works.
"We plan to hold training either before or after the routine production meetings. The auxin training will be separate from the production meetings although we are planning many auxin meetings on the same days as the production meetings but at different times in order to cut travel time for the presenters," York explained.
"Basically we're going to say use only specific nozzles and explain to them why; keep the boom down and here's why; pay attention to wind speed and direction and emphasize how quickly they can change," York said. "We have to control off -target drift and we have to be concerned about resistance. The success that we will have with these products will depend on it. Otherwise, we may not have these things in the future."
Georgia has already held training which York said impressed the EPA. "EPA is pleased that the rest of us are also planning training," he added. "EPA likes this training and they pretty much demanded it," York said. "We need to make people aware just how touchy the drift situation is. I don't think the industry can stand another summer like what happened with all the drift issues in the Mid-South this past summer."
York said a sensitive crop is basically any broadleaf crop that does not include one of the new auxin-tolerant traits. Avoiding drift near tobacco, vegetables, sweet potatoes, vineyards and other sensitive crops is vital. "Home gardens are also a real problem. Most of the NCDA drift complaints are from home gardeners," he stressed.
Droplet size is probably the most important thing to remember. York said farmers will need to use specific nozzles to avoid fine droplets that can drift easier.
He explains that the American Society of Agricultural and Biological Engineers developed the standards, including the setting of eight standard droplet size categories. "EPA is dictating that we use nozzles that develop droplets in the extremely coarse or ultra-coarse categories.
"Basically if we use big droplets, keep the boom low, don't spray in windy conditions and be aware of what is planted downwind, we should avoid major problems," York said. "If we use a little common sense, we're going to be ok."
The ability to use both XtendiMax and Enlist Duo will help with resistant weed management. Now that Xtendi Max was granted a supplemental registration, York said he is hopeful Enlist Duo will get one as well.
"The ability to tank mix glyphosate or glufosinate with dicamba and mix residual herbicides with any of the new auxin herbicides will be critical. We can't just depend on one thing like we did with Roundup," he emphasized.
"We're going to continue to preach the importance of PREs (pre-emergent herbicides) and residuals. For the most part, 2, 4-D and dicamba are add-ons for what you're already doing. I don't think you're going to drop a lot of other things," York said.
York likes the new technology because it works if used as part of a system. "It's good technology. The tolerance is there and the weed control is there if we do it right," he said. "If I can put 2, 4-D on cotton or dicamba on soybeans, and they even live, that's just phenomenal. There is a lot of interest in the technology by growers because they are desperate to find something to control these resistant weeds. They really want to get something else to work with."
About the Author(s)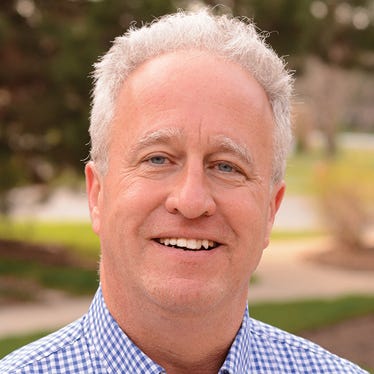 Associate Editor, Southeast Farm Press
John Hart is associate editor of Southeast Farm Press, responsible for coverage in the Carolinas and Virginia. He is based in Raleigh, N.C.
Prior to joining Southeast Farm Press, John was director of news services for the American Farm Bureau Federation in Washington, D.C. He also has experience as an energy journalist. For nine years, John was the owner, editor and publisher of The Rice World, a monthly publication serving the U.S. rice industry.  John also worked in public relations for the USA Rice Council in Houston, Texas and the Cotton Board in Memphis, Tenn. He also has experience as a farm and general assignments reporter for the Monroe, La. News-Star.
John is a native of Lake Charles, La. and is a  graduate of the LSU School of Journalism in Baton Rouge.  At LSU, he served on the staff of The Daily Reveille.
Subscribe to receive top agriculture news
Be informed daily with these free e-newsletters
You May Also Like
---