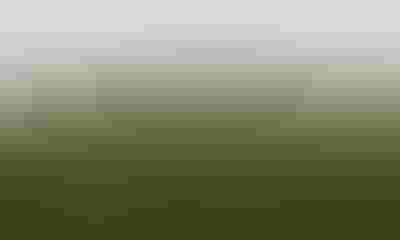 Face it, you're dealing with weeds every year. Those pesky plants that really aren't part of your plan to grow a successful crop need to be dealt with efficiently and economically. Yet these days, controlling weeds seems to be getting more complicated. This means ramping up your "weed education," which might mean getting back to basics.
At the heart of that education are two terms you may be hearing interchangeably, but they mean different things. We're talking site of action and mode of action.
"Site of action refers to the biochemical or physiological process inhibited by a herbicide, such as photosynthesis, or branch chain amino acid synthesis," explains William Vencill, a professor of crop and soil sciences at the University of Georgia and a member of the Weed Science Society of America's Herbicide Resistance Education committee, "while mode of action refers to the response of the plant to having a biochemical or physiological process inhibited."
Key terms
Vencill says both SOA and MOA are important to growers, but for different reasons. For example, he explains that identified mode of action symptoms can help detect potential problems with drift, or carryover. Growers, though, should also be familiar with SOA because of the key role it plays in effective herbicide resistance management planning. As a part of this, he cites the importance of growers not only recognizing the industry-accepted SOA coding system, but also remembering not to apply herbicides with the same SOA several years in a row (or by themselves) without using some other type of weed-control measures.
"I think it's useful for growers to be aware of the coding system and have some familiarity with what it stands for, but growers do not need to be biochemists," says Vencill. "However, they do need to know if you apply a herbicide with the same target site year after year, the chances of resistant weeds will increase."
However, Vencill admits the terms SOA and MOA may be used as if they mean the same thing, even by professionals in the field who know the difference.
"It's easier to just say 'mode of action' and it's a bit of nuance to determine the difference in what site is inhibited and the response of the plant. In the end, the plant is either killed, or not," Vencill says.
There are distinctions between the two that growers need to understand as a part of their ongoing education (and understanding) of weed-related issues.
"The key distinction is, mode of action is a broad category for how herbicides work, and site of action is where herbicides work in a plant. It should be noted that multiple sites of action could also fall under the same mode of action. The terms mode of action and site of action are often used interchangeably, but they are unique," says Chris Proctor, a weed management Extension educator at the University of Nebraska-Lincoln.
Given this, Proctor reiterates the importance of growers rotating modes of action and using multiple sites of action in their weed management program, especially given the growing problems with herbicide-resistant weeds nationwide. However, he says properly identifying problem weeds, accurate sprayer calibration, using crop rotation benefits, and using other integrated approaches are also important steps to successful weed management — along with understanding the roles of mode of action and site of action.
"Though important, rotating modes of action and sites of action is not a 'silver bullet' solution, but it should make up one part of an integrated weed management program," explains Proctor, who believes reliance on multiple modes of action and sites of action is vital to protecting modern, efficient cropping systems.
"The key for growers is to keep good records of their herbicide program and utilize the available site of action group number information provided to ensure herbicides from the same group are not being applied year after year," he says.
Product choice means knowing the 'enemy'
Rotating herbicide chemistries clearly plays an important role in weed management, but Christy Sprague, a professor of crop and soil sciences at Michigan State University, says it's just as important to make sure the site of action groups being used are going to be effective against whatever weeds are the problem. 
"We've got to get growers to recognize that group numbers are on all labels now, but they also need to know what weeds are present in their fields and what they're resistant to," says Sprague.
To accomplish this, Sprague says there are plenty of resources available for growers, whether it's online or through a variety of public and private-sector entities. Given this, there is no excuse for growers not to educate themselves and learn more about the different herbicide products.
"Bottom line, growers need to read their labels and know what the site of action is for every product they use," Sprague says.
What about moving forward, though? Are there new modes of action and/or sites of action yet to be identified? Weed scientists all agree there haven't been any "new discoveries" in a long time, but that doesn't mean new developments aren't possible. It may just take more time or increased urgency thanks to the growing problem of herbicide resistance.
Chris Proctor, a University of Nebraska weed scientist, concludes: "The discovery of new herbicide chemistries targeting new modes of action, or sites of action, has not occurred in about 20 years. While there are no new products on the immediate horizon, new technologies and increased understanding of plant molecular functions suggest it should not be too long before we see new products on the market."
- Yontz is a freelance writer from Urbandale, Iowa.
Solution Center is independently produced by Penton Agriculture through support from SureStart® II herbicide. For more information, visit GetMoreTime.com.
Subscribe to receive top agriculture news
Be informed daily with these free e-newsletters
You May Also Like
---