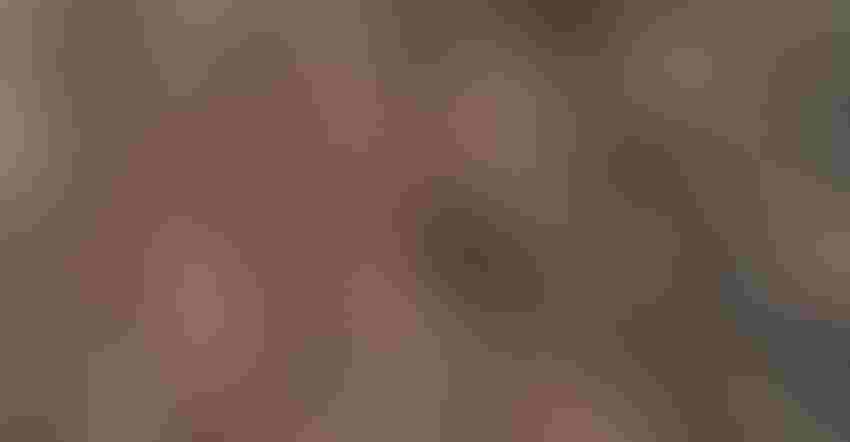 GOOD AND BAD: Earthworms can build soils as well as destroy native forests.
stockcam/Getty Images
If I had a dollar for every time over the past 35 years I've written about the good things earthworms do for the soil … well I wouldn't be rich, but I could probably take my wife out to a nice restaurant.
But here's a different take on earthworms from the University of Minnesota's College of Food, Agricultural and Natural Resource Sciences. It's an article titled, "The global earthworm invasion."
"Forests in Minnesota and other parts of North America, where glaciers wiped out native species, are threatened by invasive European earthworms.
"These earthworms break down leaf litter — the raw material for soil — and mix the soil in destructive ways, hurting native understory plants like ferns, wildflowers, and tree seedlings. This in turn harms animals that depend on the forest plants, from songbirds to the iconic moose. 
"Work by associate professor Kyungsoo Yoo and graduate student Adrian Wackett in the Department of Soil, Water, and Climate at the University of Minnesota—in collaboration with scientists in Sweden — is helping the public understand earthworm invasion as a global issue.
"Their research shows that some of the same earthworm species transforming North American forests have also invaded far northern arctic regions of Norway, Sweden, and Finland (Fennoscandia). They identified numerous locations with active, ongoing earthworm invasions.
"They identified numerous locations where earthworm invasion in these arctic landscapes is active and ongoing. Like Minnesota, these forests were glaciated thousands of years ago. When settlers came to the area to farm from southern and Central Europe, they brought non-native earthworms with them.
"More recently, modern gardens, composts, and fishing sites have been responsible for introducing the 'unseen invaders.' These new worms out compete previously established litter dwelling species that arrived in Northern Sweden through the Bothnian Sea and/or being spread by Sami reindeer herding.  
"'Though no one thought about this before, we can identify invasion points pretty easily,' says graduate student Adrian Wackett. 'We target old farm sites or modern cabin lawns as potential "hot-spots," and in many cases observe a radius where the worms have spread outwards into the surrounding birch forests.' Once established, the worms are persistent and cause major ecological changes."
Weird: Earthworms that farmers are working so diligently to increase through no-till and cover crops aren't welcome a few hundred miles away in the forests of northeast Minnesota.
Subscribe to receive top agriculture news
Be informed daily with these free e-newsletters
You May Also Like
---