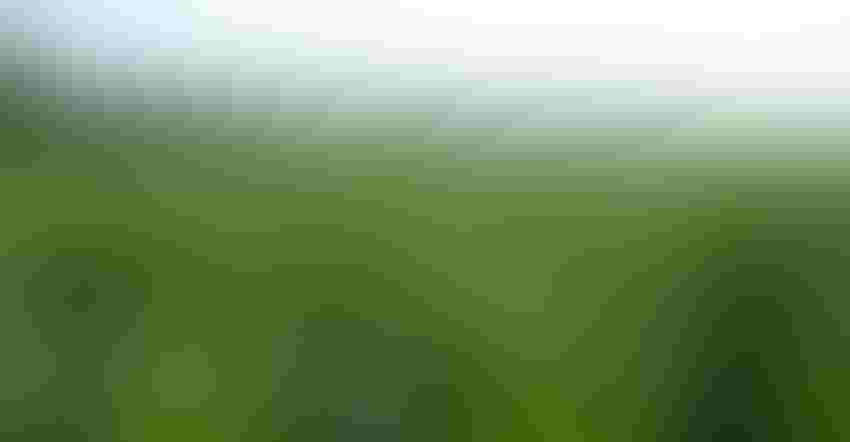 CHALLENGING YEAR: Nebraska Farmer editor Tyler Harris spoke with Nebraska Extension educator Jenny Rees on challenges faced during the 2019 cropping season.
Tyler Harris
Editor's note: You can listen to my conversation with Jenny Rees by clicking on the Soundcloud file embedded in this blog.
The 2019 cropping season has been rife with challenges. After a slow start because of heavy rainfall and intense flooding, some growers were behind on planting. Meanwhile, 2019 in Nebraska was marked by heavy rainfall, a few hail events and temperature fluctuations — going from intense heat to mild temperatures from one week to another. In several cases, this resulted in fungal and, on occasion, bacterial disease pressure.
In the final live recording of the Down in the Weeds podcast at Husker Harvest Days 2019, we spoke with Jenny Rees, Nebraska Extension educator, on some of the challenges faced this cropping season, and some considerations for harvesting cornfields affected by stalk rot.
"There were portions of the state that were actually able to get in in a pretty timely manner, other than the fact that soil temperatures were cold," Rees says. "That was a factor that guys were considering at that time whether they planted corn or soybeans. In general, a lot of crops in different portions of the state got in later than guys had planned, or in some cases, they were maybe putting them in conditions that weren't the best conditions — either too cold or too wet. We're seeing some of that now with sidewall compaction as a result."
Learn more by clicking on the embedded Soundcloud file.
Subscribe to receive top agriculture news
Be informed daily with these free e-newsletters
You May Also Like
---