Pressure on ag markets increases as foreign currency values decline, U.S. interest rates rise
Pressure on ag markets increases as foreign currency values decline, U.S. interest rates rise
Effect of tariffs not the same for all commodities. 2019 futures market prices signalling lower prices, less profitability for growers.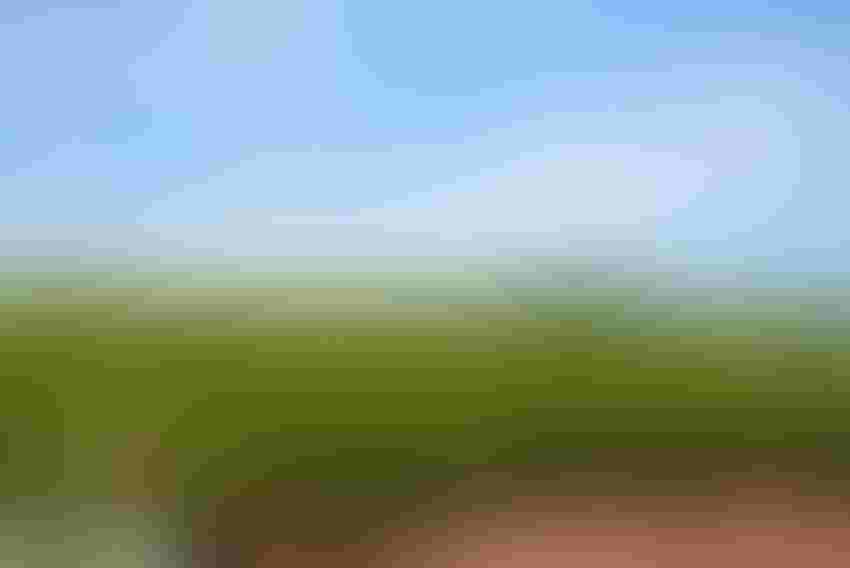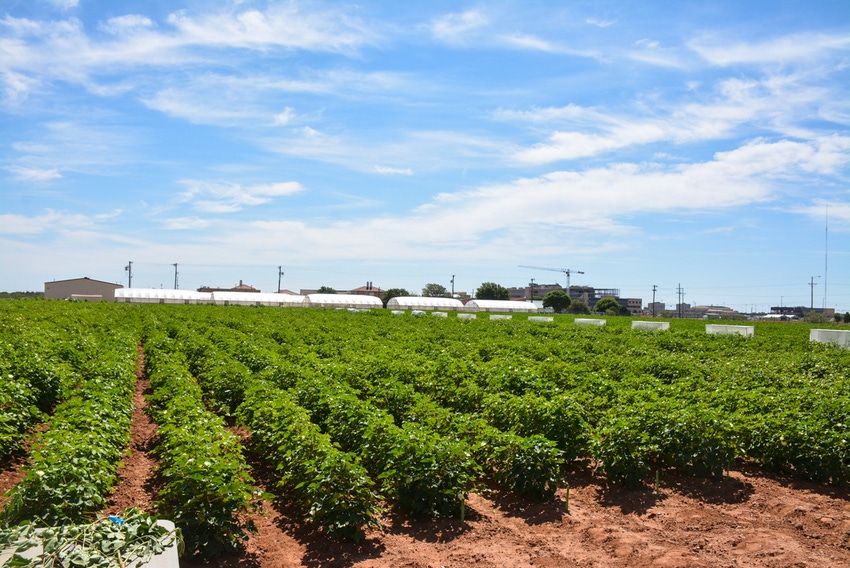 Dr. Darren Hudson talks about tariffs and the 2019 futures market outlook.
Tariffs and how exchange rates and interest rates are shaping agricultural markets headlined economist Dr. Darren Hudson's presentation at the 13th annual Texas Alliance for Water Conservation Field Day at Muncy, Texas.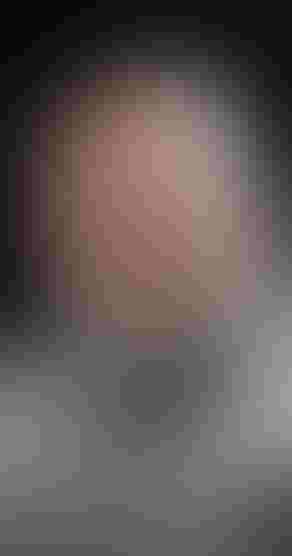 In the last six months, foreign currency values have declined rapidly, he says, especially in emerging markets like Turkey, a big cotton consumer, versus big competitors, like Brazil. "Those markets are not good for U.S. agriculture," says Hudson, the Larry Combest Endowed Chair of Agricultural Competitiveness. "They either create less purchases on the consumption side or more competition on the competitor side, especially in things like soybeans and corn."
Hudson also talked tariffs, dispelling myths regarding their impact on agricultural commodities. "There's this vision in people's minds that the tariff has the same impact across agriculture, but it doesn't," says Hudson. "Soybeans took the biggest hit because U.S. exported most of its beans to China. And U.S. soybeans, unlike cotton, resemble beans from elsewhere, so it becomes very cost competitive.
See, Veteran consultant talks irrigation efficiency, concern for struggling farmers 
"Soybeans got hit on both sides of the equation. When you look at devaluing currencies in places like Argentina and Brazil, it's making soybeans cheaper, whereas the tariff is adding cost to the U.S. soybeans.  Not to mention, these record yields we are seeing in the Mid-West at this point. So, all of those things conspire to impact the soybean market negatively."
For cotton, Hudson admits, China may be a big consumer, importing an average of 5 million to 8 million bales, but Vietnam has surpassed China as the biggest consumer of cotton. "Other places like Bangladesh, Cambodia, Thailand, and Southeast Asia in general, have overtaken China in the last five years, as the biggest area where we send our cotton. So, the tariffs have an impact — there's no doubt. But it's not the same kind of impact in cotton as we see in soybeans."
Long term, Hudson says tariffs are not good for U.S. exports to China. "China is a huge market for U.S. agricultural products. The impact is different. It's not the same in all markets at the same time."
But with rising interest rates in the U.S. and currency devaluation around the world, Hudson says, all the markets are under pressure. "Cotton has been buoyed a little bit because there has been a pretty robust global demand for cotton. And as China has drawn down its internal stocks, there's less buffer stocks sitting out there around the world, so it's buoyed a little bit more."
Looking ahead at market prices, the future does not look so bright. "You look forward into 2019 crop futures market prices, all of those are signaling lower prices and probably less opportunity for producers to price at this point, less profitability going into their planning horizon for the next crop year.
"It's not good news across the board, but there may be some opportunities in the short run. We may see some upticks in the market where they are giving farmers an opportunity, but they will definitely be operating on a lower level on the price side."
Subscribe to receive top agriculture news
Be informed daily with these free e-newsletters
You May Also Like
---