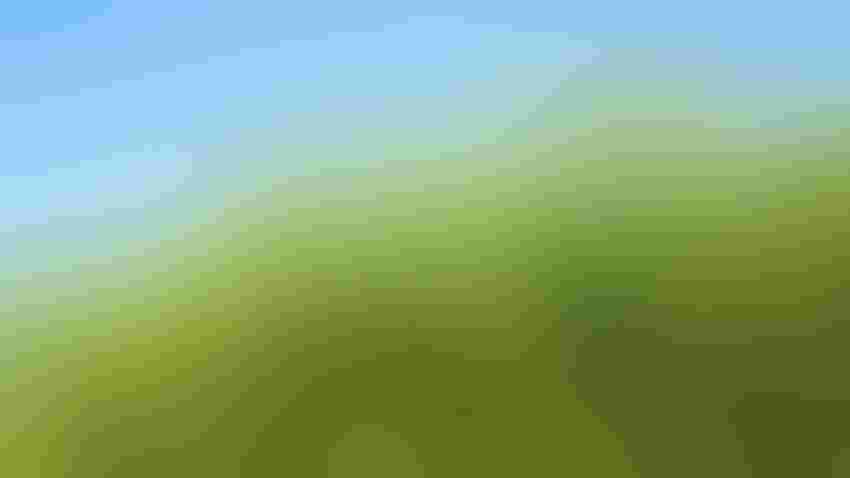 NEW VALUE STREAM: It's a way off, but Yield10 Bioscience is working on enhanced versions of the oilseed camelina, which could bring new profit opportunities. A new agreement with Mitsubishi will explore the potential of a value chain using oil from the crop for sustainable aviation fuel.
BanksPhotos/Getty Images
The nascent renewable fuel market is expanding and changing. Greater attention to renewable diesel and the rising need for sustainable aviation fuel is offering opportunities for innovation and new cropping choices.
Recently, Yield10 Bioscience signed a memorandum of understanding with Mitsubishi to explore a partnership to supply and market camelina as a low-carbon feedstock oil for biofuels. Yield10 is focused on developing camelina lines that can meet rising oilseed market needs.
"Mitsubishi's obviously a major global player in the energy business," says Oliver Peoples, president and CEO of Yield10 Bioscience. "This is an agreement that validates what Yield10 is about."
He jokingly says that the agreement with the global energy and chemical giant shows "we're not just a few guys in Boston and Saskatoon making up stories." Yield10 has been hard at work using tools such as gene editing to enhance the oilseed potential for camelina, a versatile crop that offers both spring and winter planting opportunities.
In the agreement with Mitsubishi, the companies plan to jointly undertake a feasibility study for the supply and offtake of oil from camelina grain grown under contract using Yield10's proprietary genetics. The focus will be on supplying oil for use in sustainable aviation fuel. In addition, the companies will jointly study the development and future offtake and marketing of PHA bioplastic produced in camelina by Yield10 as an added-value coproduct with oil for biofuels.
This is a non-binding MOU that expires at the end of 2023.
Peoples explains there are a lot of details in the agreement that are broad-based and reflect "the serious interest and intent on our part." He adds more discussions will be involved to move forward with those joint explorations of the biofuel potential and the bioplastic opportunities.
"But I think fundamentally for Yield10, it puts us in a different place than we were before the MOU, and I think that's the key," he adds.
Developing new seeds
Don't go looking for Yield10 camelina seed just yet. The company's development area is about 1,000 acres, but it's looking to ramp up seed production over the next year or two. However, Peoples is clear that the idea of Yield10 is not just to develop a seed and push it to market.
"We've been very careful not to give too much guidance of what we're doing, but we're planning an additional scale-up and trials this year," he notes. "We're working on both spring and winter varieties."
Peoples says it doesn't make sense with a new crop like camelina for the company to rush out and plant 50,000 acres and make a big splash. Instead, the focus is on developing the value chain so the profit exists from farmer to end user from the start.
He acknowledges that crops like camelina are not the only solution to the demand for sustainable aviation fuel, but they can be part of the mix as an oilseed source. Quipping that the airline industry is not moving to battery-powered planes soon, Peoples says, "I wouldn't want to fly in one." Yet the airline industry has made major commitments to reduce the carbon footprint of aviation, creating this new opportunity.
"We want to make sure what we are doing is going to build the value chain, so that everything we plant is processed and ends up in fuel for a fleet," he says. "We don't want to end up with a situation where a farmer is waiting to get camelina out of his bin so he can put soybeans in, or something else. We're going to do it so we get this right."
That will require patience, which is a word not often heard from leaders of startups, yet Peoples sees the long-term benefit as that seamless, integrated market strategy.
The potential for camelina, however, is as a third crop in a two-crop rotation. A winter-planted crop could go into standing corn ahead of harvest and be ready to take off before soybeans go in for the following year. This creates a third crop in a two-year cycle, and if the value chain is built right, it would be a consistently profitable crop in that approach.
"It has to be crystal clear to farmers that 'If I grow this crop, I'll get paid. It'll be taken out of my bin.' That's it," he says. The Mitsubishi agreement is a solid step toward making that a reality.
For more information about Yield10, visit yield10bio.com.
Subscribe to receive top agriculture news
Be informed daily with these free e-newsletters
You May Also Like
---