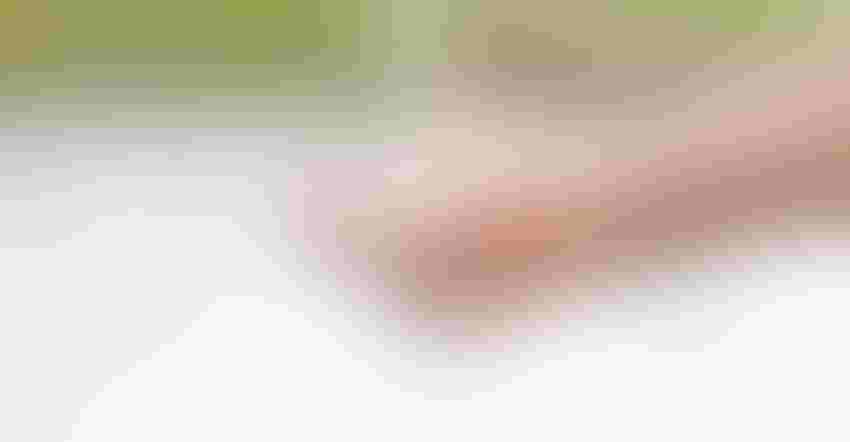 WATER ACCOUNT: The Arkansas River Compact Administration (ARCA) passed a resolution on July 1 establishing a 20,000-acre-foot multipurpose water storage account in John Martin Reservoir. This is a pilot project to determine how a multipurpose storage account could operate, document the benefits, and determine if there are any adverse impacts from such an account.
piyaset/Getty images
The Arkansas River Compact Administration (ARCA) passed a resolution on July 1 establishing a 20,000-acre-foot multipurpose storage account in John Martin Reservoir. This new account is intended to benefit water users in Colorado and Kansas and promote commonly held interests not directly related to the Kansas-Colorado Arkansas River Compact, such as water quality improvements.
This is a pilot project to determine how a multipurpose storage account could operate, document benefits, and determine if there are any adverse impacts from such an account. The account will be operated in accordance with an operating plan agreed to by the states and will terminate on March 31, 2028, unless extended by ARCA. This account is in addition to other accounts that are present in John Martin Reservoir.
The need for a multipurpose storage account was recognized by municipalities, well augmentation and surface irrigation improvement replacement groups, water conservancy districts and other water users within the Arkansas River Basin in Colorado. The concept of a multipurpose account was brought to ARCA in 2013. The Lower Arkansas Valley Water Conservancy District, with funding support from the Colorado Water Conservation Board, helped further develop this account for the states to consider. Kansas and Colorado worked through issues and negotiated for much of the past decade to agree upon establishing this account in John Martin Reservoir as a pilot project through March 2028.
ARCA administers provisions of the compact, including operations of the John Martin Reservoir. Colorado has three representatives who serve on ARCA: Rebecca Mitchell, director of the Colorado Water Conservation Board; Lane Malone, Holly, Colo.; and Scott Brazil, Vineland, Colo. Kansas has three representatives who serve on ARCA: Earl Lewis, chief engineer of the Kansas Department of Agriculture's Division of Water Resources; Randy Hayzlett, Lakin, Kan.; and Troy Dumler, Garden City, Kan. Jim Rizzuto, Swink, Colo., serves as the federal chair.
Learn more about ARCA at co-ks-arkansasrivercompactadmin.org.
New KSU associate director for ag and Extension
Kansas State University has named a seasoned scientist and water policy professional as its new associate director for agriculture and extension.
Susan Metzger said she looks forward to strengthening and creating partnerships for the College of Agriculture and K-State Research and Extension in support of agriculture and natural resources.
Metzger previously served as the senior executive administrator to Ernie Minton, dean of K-State's College of Agriculture and director of K-State Research and Extension. In her new position, Metzger will support the college and Extension with government relations, stakeholder outreach and strategic planning. She will continue to report to Minton.
She will continue to assist in implementing the College of Agriculture's comprehensive master infrastructure campaign, as well as the K-State Plan for Economic Prosperity.
Metzger will also serve as the director for the Kansas Center for Agricultural Resources and the Environment and the Kansas Water Resources Institute, where she secures and administers funding for KWRI, the Fertilizer Research Fund and the Ogallala Aquifer Program; and works closely with a team of watershed specialists to improve water quality throughout the state.
New USDA appointments
President Joe Biden announced June 23 his intent to appoint five USDA regional positions, including three Farm Service Agency state executive directors and two rural development state directors.
"Here at USDA, we continue to add experienced and talented individuals to our state offices," says Tom Vilsack, Agriculture Secretary. "I have full confidence that each of these individuals will add knowledge and leadership to the dedicated team at the department."
Christy Cauble Davis will be appointed RD state director in Kansas. She is a fifth-generation Kansan who has dedicated her career to serving and strengthening Kansas communities. For more than two decades, Davis has facilitated statewide projects and programs that have generated billions of dollars in economic impact. She has served as legislative chair for the Kansas Downtown Development Association and on the board of the Chase County Chamber of Commerce. Most recently, Davis served as executive director of Symphony in the Flint Hills. In line with her passion of strengthening communities, in 2016, Christy and her husband, Luke, adopted a historic building in Cottonwood Falls and transformed it into an award-winning laundromat. In 2019, the couple rehabilitated an historic bank building to create new housing and a bookstore.
RD state directors serve as the CEO of rural development in the states and territories, and are tasked with carrying out the mission of rural development to the benefit of everyone in the rural U.S. In conjunction with the guidance and support of the national office, state directors are responsible for promoting the mission and strategic goals of rural development and provide key leadership to develop and support a productive, diverse and inclusive state workforce.
RMA expands double crop coverage
The USDA's Risk Management Agency announced July 12 an expansion of the list of counties that are eligible for double-crop coverage under crop insurance. Coverage will be expanded or streamlined in more than 1,500 counties to double-crop soybeans and sorghum behind wheat. RMA is also working with the crop insurance industry and farm organizations to help streamline and improve the written agreements for farmers that are outside the areas where coverage has been expanded. The announcement comes as part of the administration's efforts to support U.S. farmers during the volatility caused by the Russian invasion of Ukraine.
The expansion comes after President Joe Biden announced several actions in May during a speech on a farm in Kankakee, Ill. During the farm visit, he noted that the USDA would implement a series of improvements to help farmers grow more food. The National Association of Wheat Growers appreciates the Biden administration's efforts to help provide a more adequate safety net for American wheat farmers during this time of global food shortages. NAWG will also work with the administration, RMA and farmers to help educate farmers on the opportunities provided by this expansion. Learn more at wheatworld.org.
Subscribe to receive top agriculture news
Be informed daily with these free e-newsletters
You May Also Like
---