INTERPRETING YIELD DATA: One of Nathanial Warenski's jobs as Indiana statistician for USDA's National Agricultural Statistics Service is to oversee collection of data for crop reports. He also helps explain implications of the reports once they're issued by USDA.
Tom J. Bechman
How many acres of corn are grown in Indiana? How many hogs are on Indiana farms? How can you find out?
Nathanial Warenski, Indiana state statistician, can provide those answers. He's employed by the National Agricultural Statistics Service, or NASS, part of USDA. NASS in Indiana works jointly with Purdue University. In recent years, the NASS office was off campus.
"We closed the physical office this summer as part of reorganization within NASS-USDA," Warenski explains. "We're part of the Great Lakes Region, serving Indiana, Ohio and Michigan, with an office in East Lansing, Mich. I'm still located here and am responsible for the same duties as before."
That includes overseeing data collection for crop estimates. Field enumerators visit corn and soybean fields following a prescribed pattern to ensure statistical quality. When USDA crop reports are issued, Warenski interprets data for Indiana farmers.
Ag census
An ag census is conducted every five years. The most recent census with data available is 2017. "We're gearing up for the 2022 ag census later this year," Warenski says. "We will be surveying farmers and relying on their cooperation to collect accurate data about agriculture within the state."
Complying with the ag census is required by law. Data collected in aggregate is used by planners to make important decisions.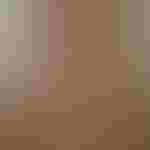 So, just how many acres of corn are grown in Indiana? Find out on the NASS website, Warenski (pictured) says. See a snapshot of Indiana agriculture by census year.
Using 2017 census data, there were 5,402,922 acres of corn harvested for grain and 4,004,388 hogs in Indiana.
Subscribe to receive top agriculture news
Be informed daily with these free e-newsletters
You May Also Like
---