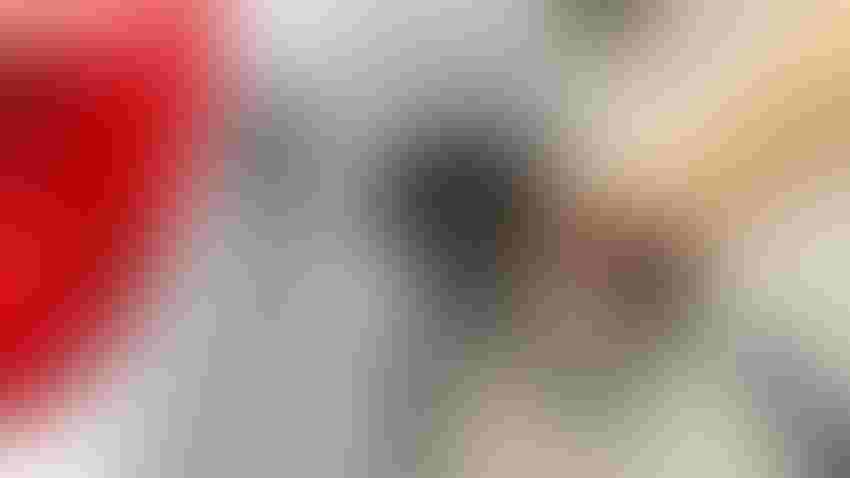 FILL 'ER UP: Nebraska corn and soybean organizations are encouraging consumers to use renewable fuels such as ethanol and biodiesel to help celebrate May as Renewable Fuels Month.
Peter Dazeley/Getty Images
Renewable biofuels such as ethanol and biodiesel are just a part of the fabric, interwoven deeply into the ag industry in Nebraska.
Renewable Fuels Month in May, officially proclaimed by Gov. Jim Pillen on May 4, highlights the importance of renewable biofuels, such as ethanol and biodiesel, especially for Nebraskans.
This usually marks the beginning of the summer driving season, making it an ideal time to fuel up on clean and cost-saving biofuels, according to the Nebraska Soybean Board and Fueled by Nebraska — a partnership of the Nebraska Ethanol Board, Nebraska Corn Board and Renewable Fuels Nebraska formed to ensure strong markets for biofuels.
Both biodiesel and ethanol help decrease America's dependence on foreign oil, boost our nation's economy and support thousands of jobs in rural communities, these organizations say.
Big business
Ethanol is the third-largest Nebraska agriculture commodity, and the use of a 10% blend saves Nebraskans $275 million per year. Nebraska also is the second-largest producer of ethanol in the country with about two dozen ethanol plants.
Biodiesel adds 70 cents per bushel to the value of soybeans. Increased demand for soybean oil to make biodiesel also increases the supply of soybean meal, leading to lower animal feed prices paid by poultry and livestock farmers.
Biodiesel can reduce life cycle emissions by 86% compared with petroleum-based diesel fuel. Meanwhile, according to USDA, ethanol blends reduce greenhouse gas emissions by 43% compared with regular gasoline.
Feed and fuel
"Nebraska agriculture is well-positioned to greatly impact the country's transition to be less carbon intensive. While new technologies find their footing, corn and soybeans grown right here in Nebraska will continue to feed and fuel the world for a long time," says Sherry Vinton, director of the Nebraska Department of Agriculture.
"Nebraska is blessed to not only have the land, the tools and the natural resources for a thriving agriculture industry, but also the farmers and producers who continue to nurture the commodities that, over many decades, have made Nebraska what it is — an agriculture powerhouse. Fill up with biofuels, save money, and tell others of the importance of renewable fuels to our state and communities."
While the ethanol industry is well established in the state and has been for years, expanded soybean processing and increased use of biodiesel more recently are bringing new markets and new opportunities for soybean growers.
"Biodiesel and other fuels like renewable diesel provide a market for feedstocks like soybean oil that might not otherwise be utilized," says Andy Chvatal, executive director of the Nebraska Soybean Board. "Nebraska is a leader in soybean production, and the growth of the biodiesel and renewable diesel industry creates a reliable and consistent market for our farmers to sell their crops."
That demand for feedstocks to create clean fuel has increased soybean processing across Nebraska, and it will create more opportunities for soybean meal and soybean oil in the coming years, Chvatal says.
Like corn, soybeans are an important crop in the state, Chvatal notes. "Soybeans generate billions of dollars in revenue for the state's agricultural economy, providing a sustainable source of feed, food, fiber and as we are highlighting in the month of May in Nebraska, fuel," he adds.
Learn more
Heavy-duty diesel vehicles can also lower emissions by filling up with biodiesel blends of 20% (B20) or higher. Find fueling locations near you at biodieselne.com.
Owners of vehicles 2001 and newer can safely use blends of ethanol up to E15 (15% ethanol) and will often enjoy significant savings per gallon. Owners of flex-fuel vehicles can use blends up to E85 and experience even greater savings.
Fueled by Nebraska invites consumers to celebrate renewable fuels in classrooms, at work and in the community this May. Learn more and find ethanol retail locations at fueledbynebraska.com.
During Renewable Fuels Month, Fueled by Nebraska and the Nebraska Soybean Board will host giveaways, student contests, fuel promotions and more.
To participate, visit facebook.com/fueledbynebraska.
A news release from the Nebraska Soybean Board and Fueled by Nebraska contributed to this article.
Subscribe to receive top agriculture news
Be informed daily with these free e-newsletters
You May Also Like
---