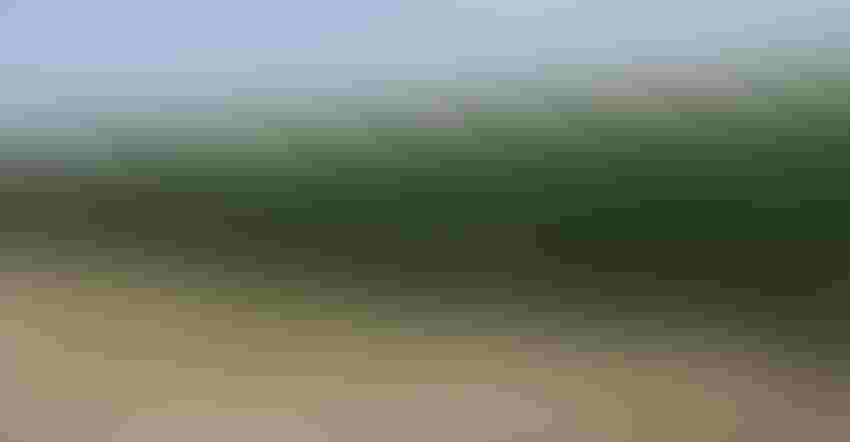 HEALTHY CROPS: Helena Agri-Enterprises develops seed treatments, foliar nutrients and other chemistries that help farmers achieve high productivity and profitability.
Helena Agri-Enterprises is a quiet company with a big reach into farming operations across the country.
From a humble beginning in 1957 in West Helena, Ark., when a returning veteran named Billy Mitchell decided to start a company developing chemicals for agriculture, the company has grown into an enterprise employing 4,000 people in 450 locations in 49 states that offers a variety of foliar nutrients, seed treatments and soil amendments that help farmers be more productive.
At the Commodity Classic in Orlando in early March, Helena announced the introduction of four new products for farmers that have been developed in their research and development program in Memphis, Tenn.
Zypro
Zypro is an enzyme product that kickstarts strong root growth and helps the plant utilize more nutrients to growing plants.
Stabilized enzymes act as catalysts of biological processes in the soil. Zypro is applied in-furrow with starter fertilizer along with fungicide or insecticide.
It is designed to be used as a chemical replacement for the enzymes that are produced by microbial activity in healthy soils but may be absent because harsh conditions such as drought, flood or temperature extremes have reduced microbial life.
Seed Shield Max Beans
Seed Shield Max Beans is a seed treatment that provides soybean producers with a new tool to manage insects and disease and increase yield potential.
Seed Shield Max Beans contains four fungicides with four modes of action. It has an enhanced red color and is effective at a low use rate, reducing the need for replanting and providing better emergence, quicker canopy development, better stands and hardier plants.
Orbix
Orbix is a foliar nutrition product that produces stronger, higher yielding crop. It is ammonia-free, and offers an 8-5-3 formula of N, P and K along with micronutrients.
It continues to work for up to three weeks after being applied and contains ENC Formulation Technology to help correct nutrient deficiencies and enhance yield potential.
Fastand
Fastand seed treatment improves seed flow in the hopper box. It eliminates the need for using talc or graphite for corn seed flowability, as well as improving early growth and stand establishment.
Fastand has been shown to suppress nematode damage, improve root development and deliver a yield improvement averaging 8 bushels per acre. On top of that, it makes cleaning up hopper boxes and delivery systems easier.
Helena's AgrIntelligence program
Precision agriculture systems have made farmers masters at collecting data — yield data, land maps, soil types, and so much more.
But what do you do with all that data after you have collected it? That's where Helena's AgrIntelligence services come in, offering a way to analyze all that data to turn it in solutions that help you make decisions.
"We can recommend a blend of nutrients that helps a farmer get a better return on investment for the inputs he makes," says Steve Seaman, national marketing manager for AgrIntelligence. "If it's been a tough year and he needs to cut his input costs 15%, we can help him decide where to make those cuts with the least impact on his operation. We are a partner, not just a supplier."
Helena is also a partner of 4R Nutrient Stewardship, an approach that offers enhanced environmental protection, increased production, increased farmer profitability and improved sustainability.
The 4R's are: right fertilizer source, right rate, right time, and right placement.
More information can be found at helenaagri.com.
Subscribe to receive top agriculture news
Be informed daily with these free e-newsletters
You May Also Like
---