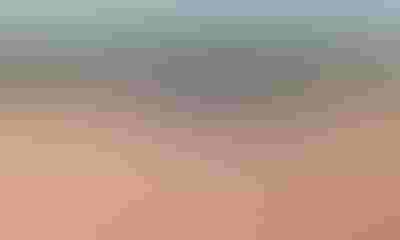 Pick up the phone before you fly. According to Country Financial Senior Loss Control Representative Eric Vanasdale, UAV (Unmanned Aerial Vehicle) insurance policies vary significantly from one insurance company to the next. The only way to ensure proper coverage is to ask your insurance agent. Vanasdale encourages farmers to check on physical, or hull coverage, and liability coverage before flying their UAV this spring.

MAKE THE CALL: Every insurance company handles UAV coverage differently and the only way to ensure coverage is to call your provider. "One should clearly discuss the use of the drone with the agent to determine the appropriate coverage needed," Dundov said. "One important fact to remember is that the FAA considers a UAV/drone to be an aircraft."
Vanasdale says Country Financial provides liability coverage under their standard farm policy and can add physical damage coverage upon request. Physical damage coverage varies, based on the value of the ship. Vanasdale said physical coverage is very affordable, around $100 for the UAVs most farmers would purchase. "We feel Country Financial has been a trailblazer," Vanasdale explains. "We think of farmers using UAVs in their farming operations as just another tool in their crop scouting toolbox."
Related: 5 things to know before your UAV takes flight
State Farm Spokeswoman Missy Dundov says State Farm physical drone coverage may fall under a homeowner, renter or potentially a business policy. Or, for hobbyists, an inland marine policy may provide physical coverage. However, Dundov stresses that inland marine policies do not provide liability coverage. And, liability coverage may or may not be included under homeowners or renter policies depending on your home state.
And that's why it's so important to contact your insurance provider to clarify physical and liability drone coverage: companies and policies vary.
Between the two areas of coverage, physical and liability, Dundov says liability coverage is imperative. "It is very important to have liability coverage for the drone to insure exposures related to property damage to others, personal injury, etc.," Dundov says. "While damage to the drone itself may involve a known dollar amount of loss, the potential amount of loss resulting from a liability claim can be significant." 
Flying for faster claims
Farmers aren't the only business owners interested in UAVs to improve efficiency. Vanasdale says Country Financial was one of the first insurance companies to test using drones to assess crop damage following a wind or hail event. "We identified UAVs as a way to help us improve services we offer to farmers," Vanasdale explains. A faster claims process means a quicker payment for farmers.
Vanasdale points out UAV regulations are still limiting and Country Financial is following the FAA guidelines for commercial use. Country Financial is one of 19 insurance companies with an approved Section 333 Exemption. And although Vanasdale heads up the drone testing project, he works with two crop adjustors with pilots' licenses to fly the two drones. "Regulations are tight, such as requiring a licensed pilot, flying within the line of sight, not flying within 500' of uninvolved parties, and only flying over properties with permission," Vanasdale says. "We're experimenting to learn how to use it (the drone) so when regulations change, we're ready to go."
Related: Got a 400-foot ladder? How about a UAV?
Through the ongoing UAV testing process, Vanasdale is learning how to provide better coverage for customers. And no matter which insurance carrier you use, Vanasdale encourages farmers to check their home, farm or business policy before flying. "The wrong time to find out if you have a problem is when you have a claim," Vanasdale says. "It's good to know what type of coverage you have up front."
Both Vanasdale and Dundov said their respective companies haven't had many requests for UAV coverage, or claims. However, both companies have fielded questions on coverage. "We anticipate that there will be more requests for coverage as interest in drones increases," Dundov said.
"I'm surprised about how few questions we've gotten," said Vanasdale. "But it's an emerging technology and as regulations get better, it will take off."
Subscribe to receive top agriculture news
Be informed daily with these free e-newsletters
You May Also Like
---