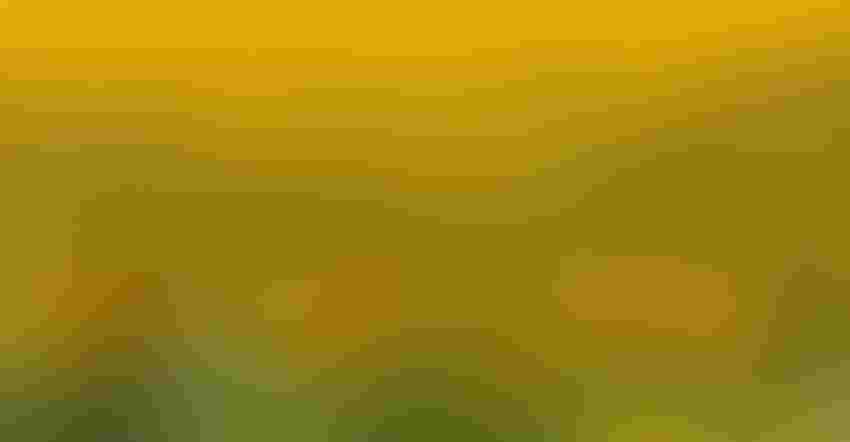 SEED STOCK INCREASE: While an official number has not been determined, estimates say the global seed stock will increase by 20%.
John Lamb/Getty Images
Global sunflower production is expected to increase by 10% in 2021-22 at 54.92 million metric tons, according to USDA. Increased production in Russia and Ukraine on more acres and a higher output than last year's drought-reduced production are the primary drivers for the increase from last year.
Global sunflower seed stocks at the end of 2021-22 are forecast to increase 20% but remain within the five-year average. These figures can change dramatically over the course of the next few months depending upon weather conditions this summer and fall.
Market support
The sunflower oil trade is forecast to rise to the second highest on record, supported by strong demand in China, India and the European Union. Growing global consumption of sunflower oil will top 19.9 MMT, making it the fourth-largest consumed oil.
The shift toward sunflower is driven by a demand for higher-quality oils as global incomes rise, resulting in consistent production growth. Since 2011, sunflower oil production has expanded faster than any other oil, averaging almost 7% growth per year.
U.S. sunflower oil exports to Canada, the main export customer, are off to a great start and are expected to remain robust for the remainder of this marketing year, supporting seed prices at crush plants. U.S. sunflower oil exports for the first seven months of the 2020-21 marketing year stand at 14,200 metric tons equal to last year at this time.
Confection sunflower exports continue to recover demand as pandemic restrictions are lifted in importing countries. Total exports of in-shell confection seed are up 33% at 14,996 MT, compared with 11,253 MT during the same time frame a year ago. Spain and Mexico remain the top importers of in-shell confection seed.
Exports of sunflower kernel are up 7% from 2,715MT to 2,921 MT. Demand for U.S. kernel continues to shift from European Union markets to Canada and Mexico.
Domestic production
2021 U.S. sunflower production is still undetermined and will not be known until this fall. In its first estimate, USDA pegged 2021 U.S. sunflower production at 2.1 billion pounds, which would represent a decrease of 14% from last year.
The lower production is based on a decrease in planted area from 1.35 million to 1.22 million acres and trend yields for oil-type and confection sunflowers.
USDA reported March 1 seed stocks for all sunflower seed types had increased from 768 million pounds to 1.07 billion pounds. Using this stocks figure and current demand should lead to minimal ending stocks at the end of this marketing year. It also sets up a very positive price trend through the 2021-22 marketing year.
The smaller-than-expected 2021 U.S. sunflower crop should keep old-crop prices firm. With tighter seed stocks, there is a strong likelihood that price premiums will be in place to encourage growers to desiccate and harvest early.
Bird food demand should also start to heat up. Overall new-crop price direction will be driven by demand news and eventual 2021 crop production.
To keep up with market news and prices, go to sunflowernsa.com.
Sandbakken is executive director of the National Sunflower Association.
Subscribe to receive top agriculture news
Be informed daily with these free e-newsletters
You May Also Like
---